Business
How Workflow Integrations Can Transform Your Business
If you want to improve the productivity and efficiency of your business operations, it might be time to consider scheduling software that allows workflow integrations. Ensuring the workflow is as seamless and efficient as possible can be a major concern for many businesses. Nonetheless, with the help of various automation features, the right scheduling or workflow management software can make this happen.
Although most businesses still utilize traditional business processes, it might be time to look for the right online scheduling software or solution to maintain good standing in the competitive industry.
As businesses continue to shift to online platforms for the benefits they provide, consider moving your company's scheduling to a digital perspective. Aside from helping save time and cut down on monthly expenses, scheduling software can significantly change the way you manage your business. One way to ensure better workflow integration is by choosing from various scheduling or automation software. Checking out reliable options such as JAMS job scheduling software and others would be a good starting point.
Here are a few ways scheduling or automation software can help you improve workflow integrations and transform your business into a better one capable of standing out from the competition.
Ensures A More Effective Approach To Achieving Strategic Goals
One of the critical aspects of managing a business is ensuring that your employees have the tools to achieve your strategic objectives. When you have scheduling or automation software, most tasks, including data management, can be automated while ensuring the suitable systems stay connected. In the long run, it reduces the amount of time it takes to complete these necessary but monotonous tasks.
Additionally, workflow integration also helps minimize the chances of mistakes or errors during the operations, mostly resulting from human error. Aside from saving time, the software can reduce the likelihood of your workforce experiencing unwelcome delays as a result of an avoidable error.
Better long-term efficiency is one of the most important advantages of workflow integration for any business today.
Automating various business operations allows employees to focus more on core tasks than repetitive ones, which is beneficial to your business.
The workflow automation that scheduling software provides can greatly help minimize redundancy and streamline the process of data entry or other human-resource-related tasks that consume a large amount of time for your human workforce to handle.
Additionally, better efficiency will allow more transparency in all business operations. Shifting the workflows out of individual systems and into an integrated solution will make it easier to pinpoint any operational bottlenecks, whether they're related to a system or an employee.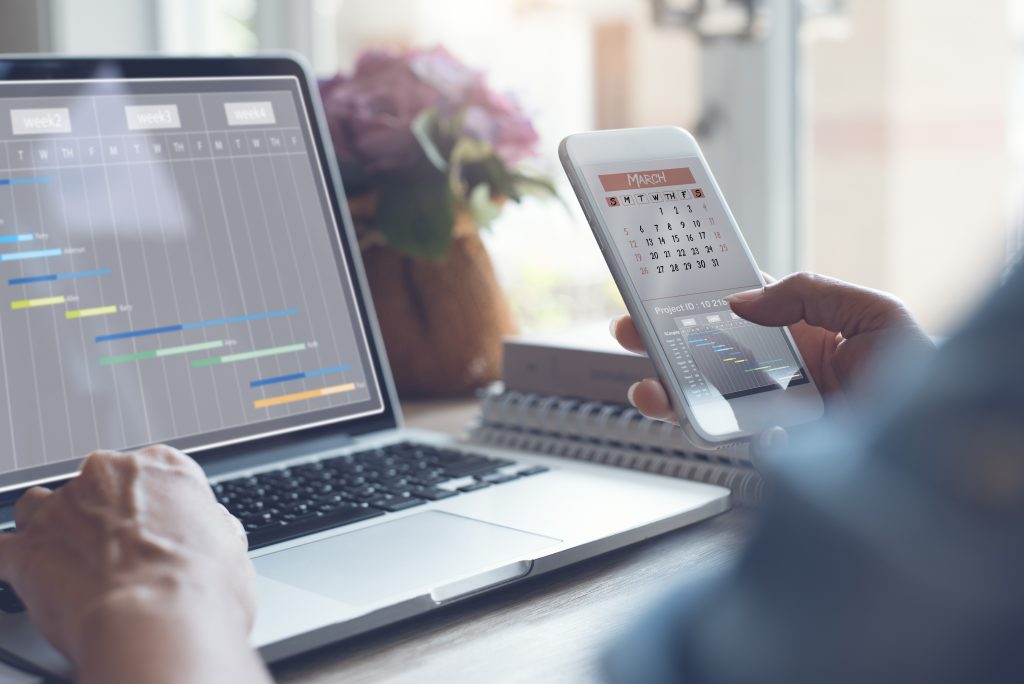 Increase Your Financial Profitability
It plays a crucial role in success when your company has better operations. Automation and other digital technologies are critical in lowering costs by reducing the human labor required to perform basic, redundant tasks.
Integration of scheduling or automation software can enable businesses to take innovative approaches to business operations while also helping to add more value to clients, resulting in higher long-term profits.
Enhance The Working Environment
Most employees don't enjoy engaging in repetitive tasks or monitoring processes all day long. Scheduling software that allows seamless workflow integration greatly minimizes the burden on your workforce while shortening the time it takes for them to execute these tasks. 
In general, the systems work in real-time, providing information and notifications to your employees so that they know when to act in any given process without requiring supervision the entire time.
Maintain Compliance In A Straightforward Manner
You should provide your workforce with a stable, fair, and predictable work schedule. Because employee satisfaction and engagement are critical components of effective management, you'll need the right tool to keep things running smoothly. Remember that you're likely to end up facing a serious legal issue if you're unable to ensure compliance with scheduling regulations.
A scheduling or automation software allows your business to comply with the regulations and exceed the expectations of your workforce. By automating the scheduling, you can conveniently generate and share schedules ahead of time and gather vital data directly from the field, so your employees no longer face the burden of inputting customer data at the end of the day.
Final Thoughts
Using scheduling or automation software can ensure that workflows are integrated seamlessly. The right one can significantly improve the overall efficiency of various workflow processes, saving time and effort in your workflow. In the long run, workflow integrations can transform your business for the better, especially when it comes to overall efficiency and productivity.