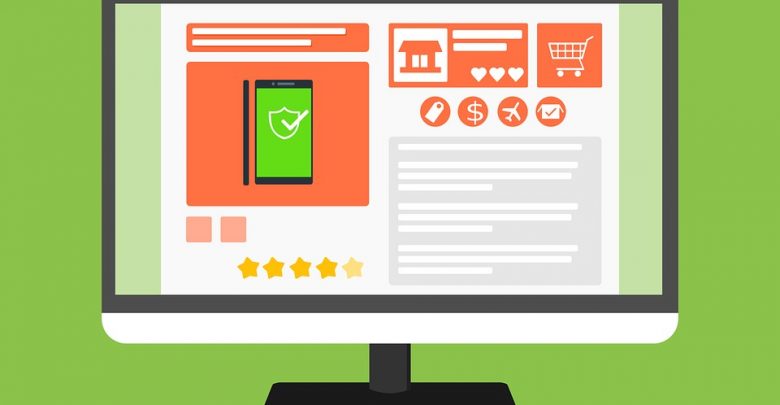 In this era of online shopping and huge competition in the business landscape, it is most important for eCommerce websites to provide a positive and excellent user experience to get them engaged for longer. With website development platforms like Shopify, it is very easy to create and start an online store or eCommerce website, but one should take the basic eCommerce optimization steps not only to provide users with great experience but to improve conversion rate as well.
This article contains ways how to improve your eCommerce website in 202 to start driving more sales.
Site Navigation
Internet users are more likely to buy something from your online store if they are easily and quickly able to find what they need. It also increases customer retention to bring them back for more purchases. Site navigation is everything, so you should put yourself in the customers' shoes and try to find something on your site to find out and understand what changes should be made to improve navigation of your eCommerce site simpler and easier. You can also ask your family or friends to do the same. In this way, you will have more ideas to optimize your eCommerce store effectively. Any improvements to the navigation of your site will have significant impacts on the overall user experience and your business goals.
Product Copy and Product Images
Everyone knows that what a great product copy and high-quality images can do for boosted sales. High-quality product visuals are one of the most important aspects of the eCommerce landscape as customers are buying from their mobile devices or PCs. So, you should provide them with clear, easily visible and high-quality product images so they can see the product clearly in images to find the confidence to make purchases from you. Add more products of your products with zoom capabilities and 360-degree rotation to boost the chances of conversion.
When it comes to create a product copy, don't use the product description written by the manufacturer but try to make it more appealing and understandable. A professional copywriter can also help you make your customers think they should buy your product. As you do work hard to get users to visit your site, you shouldn't waste the opportunity to convert by adding poorly written product copy.
Seeking Reviews
Almost 84 % of online buyers trust online reviews, according to the local consumer review survey by BrighLocal. So, seeking reviews should be an integral part of your eCommerce marketing strategy to get more people to review your products to help you build customer trust. You can use automated emails after product delivery to ask customers for their valuable feedback and reviews.
Ask for reviews on your site, on your Google My Business listing, Facebook, and other relevant online review sites. Ask your customers to review your Google my business account, social media profiles, and website, etc. It will amazingly improve your online presence not only in search engines but on social media platforms as well.
Work for Site speed
According to recent research, almost 40% of users bounce away from a site when it takes more than 3 seconds to load either on a web browser or mobile device. Online buyers have more options to fly away from your eCommerce site so make sure your site loads quickly and the user doesn't leave the site without purchasing anything.
Fixed or Free Shipping
Shipping charges could be one of the major obstacles in completing an online purchase especially when buyers see them as an added cost to the total. The extra charges in the form of shipping costs can dominate the convenience of online shopping. That is the reason, you should offer free or fixed shipping to your customers in order to keep them engaged with your business in the long run.
Display Security Badges on your eCommerce Site
In this digital world, security is one of the main concerns for online buyers as they are afraid of cyber threats and ID theft, etc. So, display the security badges on your site to make sure they are not putting themselves on risk by entering sensitive information like bank account number, credit card number and other personal details. Installation of an SSL certificate is another best way to ensure all the customer data will be encrypted automatically. Display necessary security badges provided by the online merchants and make them visible throughout the checkout process to provide your customers with a stress-free buying process.
Make Checkout Process as Simple as Possible
It is something that needs to be very simple and easy. If there are many irritating steps in your checkout process, simply let them know the process thoroughly to make them feel relaxed while buying something from you. Also, try to include a few steps in the checkout process to decrease the chances of customers leaving your eCommerce site before purchasing anything.