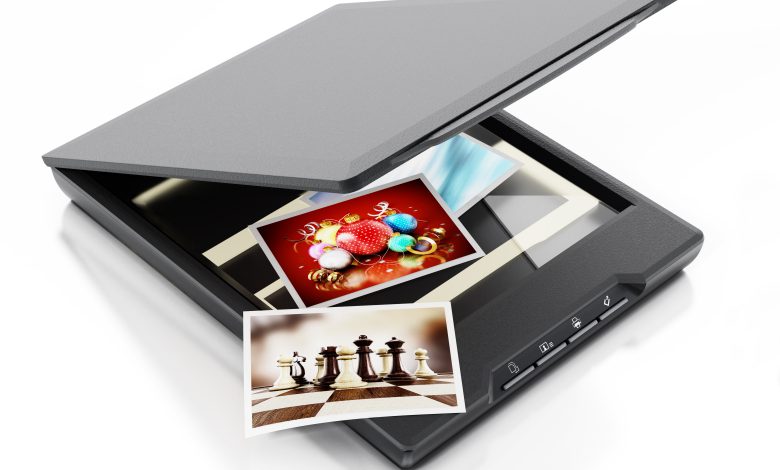 Many organizations and companies worldwide are now transitioning towards more digitalized and paperless work methods. Thanks to the support of technology and tools, this transition has become more accessible and more convenient. Document scanners are helpful devices essential for companies on their way to digital transformation. It's vital to know what promises this technology holds, so read along with this article.
While there are many offices equipment that's a priority to invest in, one that paves its way to becoming a need among all offices in the scanner, a scanner can produce documents as accurate and original as paper formats. They bridge the gap between using paper and digital copies.
Now's the time to invest in document scanners as you take advantage of the following features:
Data Security 
Every business places a high priority on security, and a document scanner can help you with that. One fantastic feature for scanning documents is password protection and encrypting the files. With this feature, you can keep your data and company documents well-guarded and safe from data hackers.
On the other hand, it can be challenging to protect hard copy information. Printed files might be left unattended, ready for getting stolen or lost easily. Unlike soft copies that you can save in the cloud, printed copies are more sensitive and easily damaged. High-speed desktop scanners are an excellent investment for offices with this feature alone.
Environmentally Friendly 
Scanning can also be an environmentally friendly method. Documents, photos, and files can be scanned and saved as digital copies on your computer. You can share them with others via email or save them on your hard drive. All this information means that you don't need to print out anything, thereby reducing the use of paper and ink.
Unlike photocopiers, traditional fax machines, and printers, a document scanner foregoes the need to print formats on paper. You can digitally transcribe the file can right away, allowing you to send them through email or other means. Scanners are an environmentally friendly way to conduct business as they reduce the amount of paper used.


Software Compatibility 
The right office gadgets and gear can boost productivity in any office. So, when investing in a document scanner, you must ensure that you choose a scanner that can match your imaging or document management software. Document scanner manufacturers guarantee to produce hardware that is compatible with numerous software. The key is to find durable and high-quality models and brands.
Although there are a plethora of scanners available, it's essential to ensure that the software package the scanner is going to be used with supports the driver you've chosen. If you are considering a scanner, make sure it is compatible with your company's software.
Multiple Formats 
You may need to scan multiple documents for your projects. Thus, the best systems should handle various files no matter their data format. Take into account how you will access and store digital files, along with any business standards your organization may have.
You don't have to worry about this, though, as you can convert many digital formats into your desired digital format. You only need to be familiar with using different file formats and let technology and tools assist you with conversions.
Ultimately, you want to be able to get an image as quickly as possible when you need it. Hence, it's crucial to go with a scanner with an efficient system. Using a content management system, you can store your files in whatever format you want. You may also keep them in this software and only convert them when required.
Image Quality And Details 
Reproduction of the original document must be possible with good image quality. Therefore, it's critical to prioritize this feature when shopping for document scanners. Most modern document scanners have a wide range of image enhancement features. Consider a scanner that delivers the ability to improve the quality of the scanned image either through the added software that comes with it or through features built into the scanner itself.
In terms of resolution, today's scanners can handle both color and black-and-white documents with high quality. The resolution and detail are sufficient for taking images, graphics, art prints, and the like. Their ability to reproduce color graphics and pictures sets them apart from fax machines. Therefore, this advantage alone makes it ideal must-own office equipment.
Conclusion
Whatever software vendor you choose, any that offers the majority of the above features will likely provide a vital service that meets your business' needs. You can't underestimate a quality scanner in any working condition of a company or office. Consider all the above features when selecting an ideal document scanner for your organization.