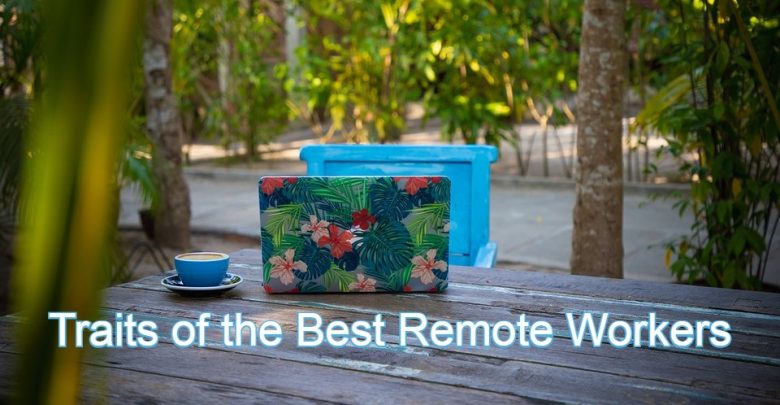 As the trend of remote working is gaining popularity and more companies & organizations are hiring remote workers to increase their talent pool worldwide, it is vital to acknowledge that being a successful and the best remote employee takes unique traits and skills of its own. Remote working comes with great suitability for both employers and employees as it is beneficial and affordable as well.
When working in the workplace, you are usually surrounded by many colleagues and managers sitting nearby. It also requires regular in-person meetings and interactions. But when you are someone hundreds of miles away and working from home, you need strong self-discipline to stay on the track and accomplish assigned tasks. Not only self-discipline, but there are many traits that make a successful remote worker.
Here are some of the qualities you need to be an effective remote worker.
Strong Communication Skills
Great communication skills are one of the must-haves for all employees, but when you are working remotely from home, you wholly depend on online communication mediums to communicate with your managers or employer. You need good written communication skills to interact with your seniors. You must display considerable professional communication skills and expertise if you are applying for a remote working job or shifting from an in-house worker to a remote worker. Make sure you are clear in your correspondence with others.
Remote Workers are Reliable
Reliability and trust are the most vital factors to build a strong relationship between an employer and an employee. When companies need remote workers, they look out for someone reliable and trustworthy to accomplish assigned tasks. The employee must not slack off, otherwise, the entire project or assignment can suffer. Companies always look for reliable candidates when they need to assign some remote working tasks and projects.
Tech Savvy
When you are working in the office or workplace, you can get any type of technical help or assistance you need to complete your tasks. On another hand, you cannot expect technical help from others when you are a remote worker. As most of the jobs in remote work are online, and you need different devices and gadgets to get the job done efficiently. From common social media messengers to devices and hardware needed for work and communication, effective remote workers are able to fix all the technical issues or problems. No employer would like to hire a remote worker who is unable to resolve IT-related issues. That is the reason, you must be familiar with the online and tech basics that help you accomplish the jobs efficiently.
Accountability
As remote workers are working from their own places without any surveillance or a manager watching them, companies love to hire remote workers that are accountable. If you are offering perfect quality services, you must also be ready to do revisions, if you really want to become an effective remote worker. If the employer or company doesn't like a job done or task completed, a remote worker should be there to revise or make necessary changes to make things right.
Ability to Prioritize
Prioritization is one of the qualities of a successful remote employee. Working from home employees usually feel like they have a lot of time and then unintendedly miss something most important. As a lot of things are there when we work from home, the ability to prioritize and categorize things in a great order is something you must expert in. when you are able to prioritize your tasks and jobs effectively, you are always on the right track and able to complete more in less time even without forgetting something important. You should create a work plan to make sure there is a good work-life balance.
Organizational Skills
Effective time management and organization skills separate the effective remote workers from the rest. It is essential for a remote worker to organize and prioritize the tasks well even in the absence of a manager or supervisor. Organizational skills allow you to get everything important done in the best possible way.
Create a Space Where you can Focus on your Work
Whether it is your bedroom or a particularly designed home office, be sure to remove any type of household clutter to make sure you can have a good focus on the assigned tasks. A properly managed workspace sends a physical cue to your body and mind so you can focus more on your work to get it done in a timely manner. Also, make sure you have enough tech tools and devices you need to complete your job well.