Gadgets
Gadgets As Gifts: Factors To Consider Before Buying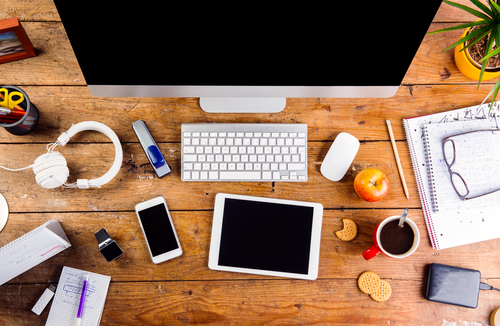 People today have a penchant for technology. This is normal, given that technology has become such a prominent part of everyone's lives. Almost everyone has a smartphone or some gadget they use to make things in life much easier to handle. With the abundance of gadgets today and their respective usefulness, they do seem to be attractive prospects for gifts. Thing is, there's just so many to choose from! So, in terms of gadgets as gifts,
Gadgets As Gifts: Careful Is Still A Better Option
If you find yourself a bit perplexed about choosing which gadget to give your loved one, fret not as there are a lot of options available for you. For instance, mobile phones are the most popular devices for adults, with desktop computers coming a close second. For millennials, a lot of them are after netbooks and laptop computers, and MP3 players. Tablet computers and game consoles also remain popular across all ages.
While the spirit of giving is still there with technological advancements, the criteria for choosing the best gifts for your loved ones may have increased with new gadgets popping up left and right. Sometimes, the best way to buy gadgets as gifts has a lot to do with what to consider: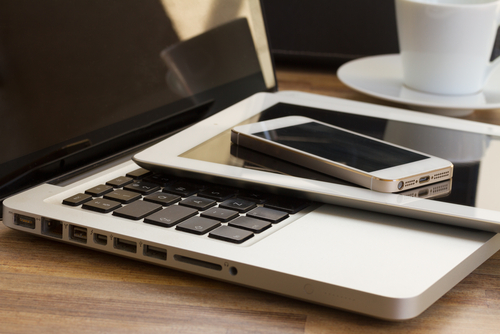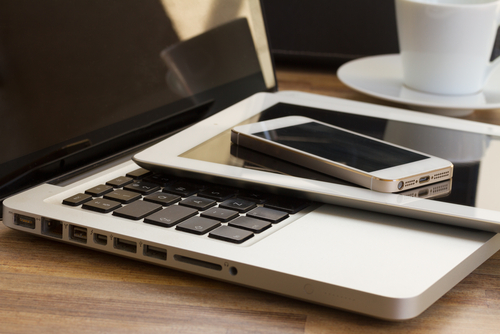 Be wary of your budget and stay tuned for promos and discounts: Regardless if you're giving this to a loved one, a relative, a friend, or a colleague, choosing gadgets as gifts can be a very pricey endeavor. It's not something to take lightly, especially with budget constraints. Don't hesitate to put down a hard budget, and try to see if you can find sales, promos, and discounts from retailers. This is generally easier if you're looking to buy gifts during holiday seasons. You can also look into periods where new products are released, as preceding products tend to have reduced prices.
Assess the occasion and who you're giving it to: "Gadgets" can comprise a lot of things — ranging from smartphones to tablets, to laptops, their respective peripherals, and other handy gizmos. As such, it's important to gauge the gadget's complexity and who you're giving it to or what you're giving the gift for. In the case of Christmas gifts, you may want to give someone a gadget they'll be able to use for a long time — especially if it's for a loved one.
Features and specifications make an integral part of the process: Identifying crucial features and specifications you prefer for the gadget is important. Smartphones and tablets generally work the same if not for size and hardware limitations. The former works best for students or those who want an extremely compact and portable source of entertainment, and the latter works for those who want something not as fragile as a laptop but is close to its performance. In between laptops and desktops, laptops are best for portable PC experiences, and desktops are best used for those who do a lot of power-intensive work. Game consoles work best for gamers, while gadgets in the form of electronic toys with multiple features work with children best.
Maintenance and repairs matter at the end of the day: Another factor of choosing that perfect gadget is maintenance and repairs. You might get the best gadget for your loved one or friend, but all gadgets are prone to wear and tear. Consider repairs and maintenance for the gadget in the first place. If the person you're giving a gadget to is a teenager, be sure to gauge if they'll be capable of reading the manual to take care of their smartphone. Likewise, it also helps to get gadgets with the nearby manufacturer or retailer stores. This at least gives you or the gift recipient easy access to repairs.
See how customizable the gadgets are: Although gadgets do often come as standalone products, modern gadgets nowadays do have a considerable amount of customization available to them. Consider various options such as storage spaces, extra features, or peripherals when buying a gadget for a loved one. Sometimes, it's the thrill of them buying additional products to accompany their gadgets that make the purchase worthwhile. These come in the form of cases, special add-ons, earphones, or speakers.
Consider the length of time the gadget can be used: Almost all gadgets have a certain lifespan, especially in terms of usability. Aside from wear and tear, it's important to consider how the person will be using the product in the long run. Popular brands of smartphones, tablets, smartwatches, and consoles tend to have periodic releases. This can make the buying process a bit complicated, as you might be torn between getting a recent product or getting one that precedes it. A good recommendation is to get a gadget you know a person can use for at least three to five years.
Give Gadgets With A Purpose
Giving gadgets as gifts can require quite the effort, especially when you have to remember that gadgets come in many different forms, shapes, and sizes. Regardless whether you want to give a smartphone, a tablet, a laptop, a gaming console, or another type of gadget, there are still factors to consider before buying one that's fit for your friend or loved one. Considering the above factors, you can hopefully identify the best gadgets that can work with the tastes and needs of the person you're giving the gift to.