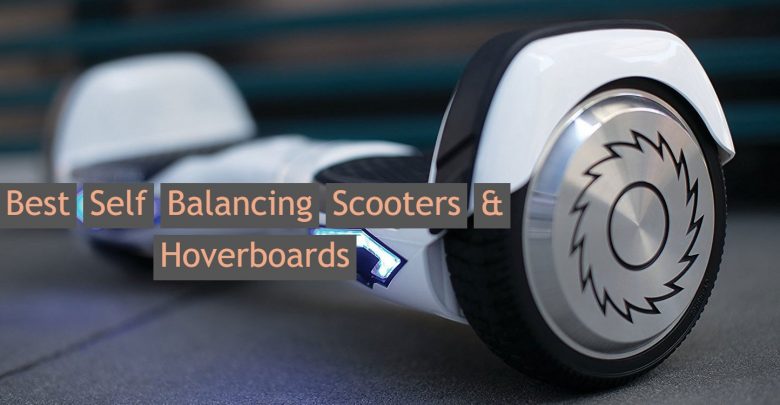 Because today's technology is so new, and developments are regularly being made in every walk of life, picking up one of the best self balancing scooters or hoverboards could be a matter that takes proper research and time too. Buying a perfect hoverboard is not as easy as most of us think because these are evolved to be more than toys because the majority of the commuters use them in their lives due to the convenience and features, they offer.
Self balancing scooters & hoverboards are available from different vendors in different models to meet the specific needs of the customers. Here we have listed some of the best self-balancing scooters & hoverboards based on the customer reviews that can help you grab a perfect one.
It is one of the most capable hoverboards because it comes with high-density aluminum guard wings, huge all-terrain tires, and 264 lbs weight. It has best rated customer reviews in the self-balancing scooter industry and includes all the features that a beautiful and amazing hoverboard must have. Its no fall technology in the ride assist form keeps it upright and balanced when it is turned on. Halo Rover X has UL 2271 Certified LG Firesafe batteries to provide you with worry free ride. Its all-terrain tires can easily grip over hindrances that get in your way during the ride. The addition of mobile app makes if easy to use and worth investing as well.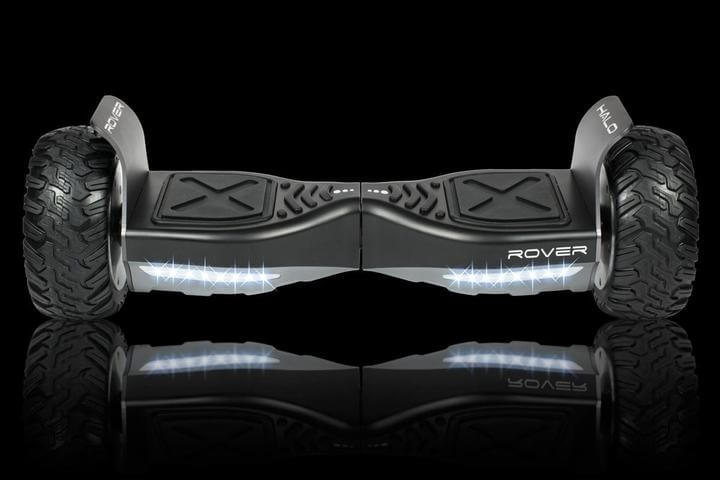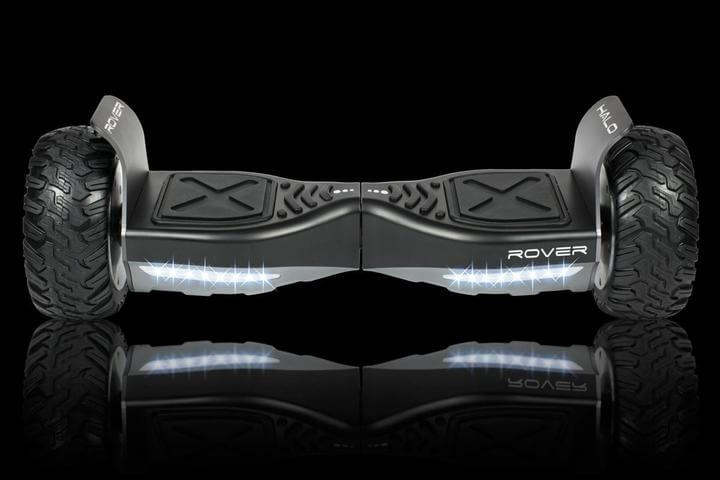 EPIKGO Premier is a powerful and capable hoverboard to buy in 2019. It is made with 2 powerful 400W motors that allow it to climb to 18-degree angles easily and it can run with a speed of 10 miles per hour. Its 8.5-inch tires provide you a safe, convenient and smooth ride. EPIKGO Premier can run up to 12 miles in one-time battery charge which is very good. It has necessary headlights and Bluetooth speakers too. Its powerful headlights and brake lights keep you visible during the ride and also has no fall ride-assist technology to keep you safe while moving with your self-balancing scooter on the road. It can ride over grass, uneven terrain, dirt and smooth surfaces easily with its 8.5-inch tires.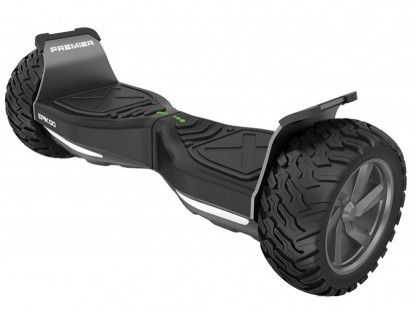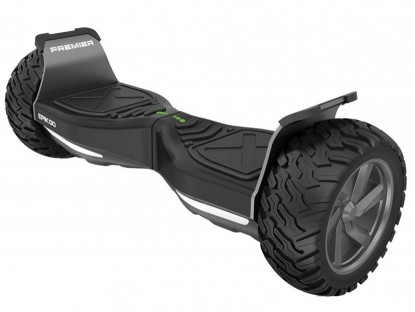 The name TOMOLOO is one of the best self-balancing scooters and also comes with loads of features more than the must-haves. They have guaranteed the optimum quality and safety of the 6.5-inch tires it is made of. It offers an amazing and stable riding experience along with amazing features like Bluetooth magnet speakers, customizable LED lights and mobile app controller to monitor and adjust the steering sensitivity and speed. The mobile app also enables you to turn the hoverboard on or off, even you can also set the mode before taking a ride.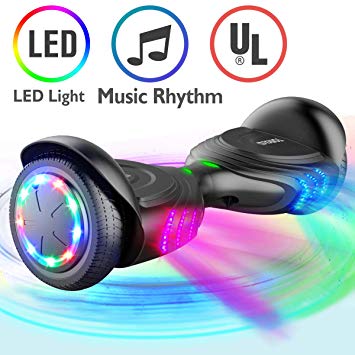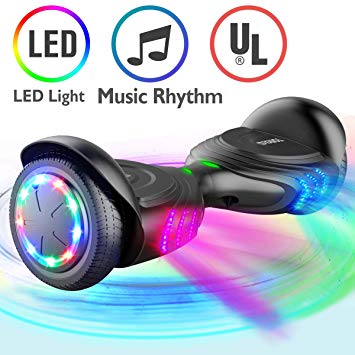 With a maximum speed of 7.4 miles an hour, GoTrax Hoverfly ECO is one of the best hoverboards to buy in 2019. It is designed with 2 250-watt motors to provide you with a smooth riding experience. It can cover the distance of almost 12 miles with a single charge and it is the best riding time that an ideal hoverboard offers. With supercharge technology, you can recharge this self-balancing scooter within 1.5 hours to set it up for the next ride. Hoverfly ECO is an affordable, well equipped, and high-quality self balancing scooter in the market and considered as the best device for the beginners.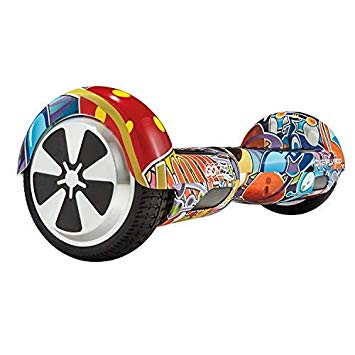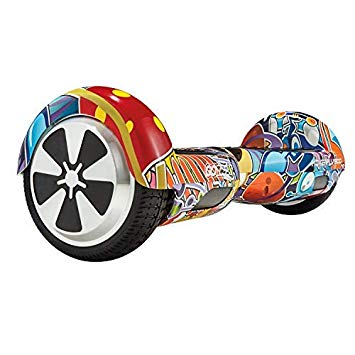 If you are the real thrill seeker then Gyroor Warrior is the best match for you. It is a beautifully designed hoverboard covered with a super-strong shell to provide you with amazing and safe riding experience. It has two 350 W motors with solid rubber tires for optimum and best performance. You can enjoy music right from the Spotify or your smartphone while riding. Whether you want 1 for yourself or want to gift someone else on his/her big day, Gyroor Warrior would be the best choice for you. It can make each your ride awesome by providing you a speed of 10 mph. according to the experts, it is a perfect hoverboard for families.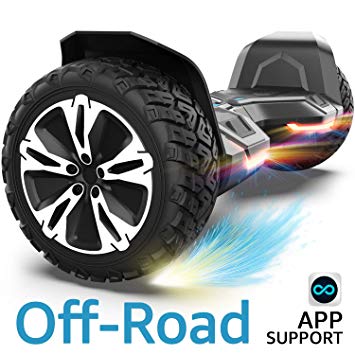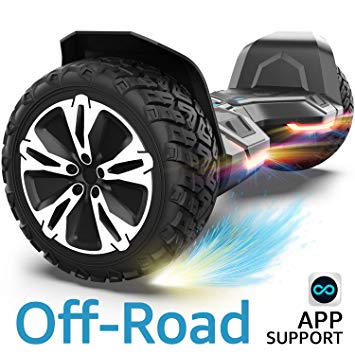 6- Swagtron T6 Self Balancing Scooter
It can take you through the mud, uneven surfaces, grass and gravel with its strong tires. In short, it is the best choice for off-road users. T6 is super sturdy, dirt and splash resistant. This beautiful self-balancing scooter comes with a carrying handle, LED lights, non-slip pads and heavy-duty battery to offer longer driving time. It can bear a max load of 380 lbs and takes almost 2 to 3 hours to make its battery fully charged. Moreover, you can monitor its speed and other featured by using the mobile app.