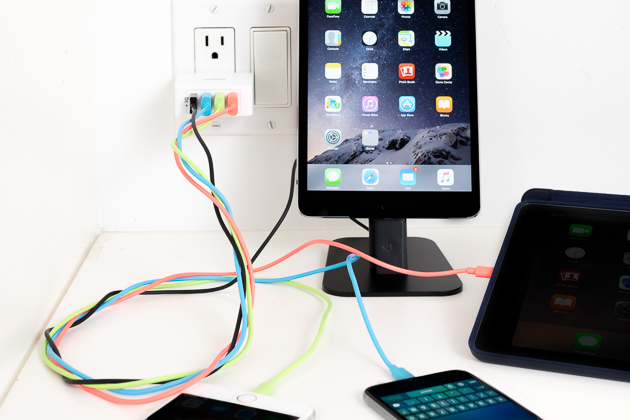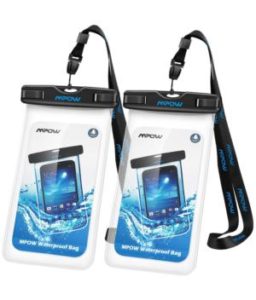 You seem to be definitely in love with your iPhone. Nevertheless you should note that although it is powerful enough, there are few things which it just can't do alone. For instance, your iPhone can't stream your favorite songs for an entire room of guests or it can't continue working on a single charge for 3-4 days at a stretch. Can it click zoomed-up pictures of small microscopic insects? Or can it strap on to your arms so that you could conveniently run and yet listen to your favorite tracks? So, for all these reasons, you would require accessories. If you're using an iPhone and you want it to function in an even more effective manner, you would require the best accessories. What are they? Let's take a look at some of them.
#1: Anker Astro E1 – Best portable charger
Regardless of how often or rarely you travel, whether it's once in a blue moon or often, owning a portable battery charger is definitely important or even for any kind of USB-charged item. Anker is the manufacturer of few of the best smartphone chargers and the best external batteries in the market. When you use the Anker Astro E1, you will see that it provides you with the striking balance between power, size and price. At 5200 mAh, it has enough capability to offer 100% charge to an iPhone 6, more than once. As you get it at an inexpensive price, it is indeed a great reason to use this gadget.
#2: iPhone 7 case with silky grip
When it comes to the perfect case for iPhone, it should be able to balance between style and functionality. The silk base grip slim case for the flagship phone iPhone 7 improves the elegant and slim look of the Apple iPhone while offering the edges which prohibits slips. This grip design is there in the market in 4 different colours, is sleek and minimalistic and doesn't compromise on protection. There is also a lip in the front portion of the iPhone case and this protects the face of the phone when it is kept face down. The corners of the case have air-cushion which adds shock resistance to the fall.
#3: Foldable bluetooth selfie stick
This is one among the best selfie sticks and it is called PerfectDay Foldable Bluetooth selfie stick which includes an in-built remote control operable through bluetooth. However that doesn't mean that you would have to reconnect it in order to operate the device. Since there is no battery, you don't need to fret about charging the device. It is a stick and hence it doesn't need to be charged. Selfie sticks are usually well-designed and durable and they are extremely simple devices which can help you take the most memorable selfies of your lifetime.
#4: Bluetooth car kit iClever Himbox HB01
The iClever Himbox offers a viable solution for vehicles which don't have the feature of Bluetooth connection. In case you're that type of a person has to make calls often during driving and also loves to listen to music which is stored in your phone, you should definitely consider this product. You will be given a circular thing which will be kept on your dashboard and which will consume power from the charger which is included in the kit. It also works along with USB power and lets you use Bluetooth while you charge the battery of your iPhone. The installation of this product is extremely simple as it is a convenient, smart and cheap device.
Therefore, if you want to make the utmost use of your iPhone, team it up with the best accessories that are listed above. Make sure you get them from the best possible store which will offer you the best and the most authentic products.