Cyber threats are advancing at the same pace as technological innovations. They are becoming more sophisticated and harder to prevent, as inventions like artificial intelligence and big data give criminals access to a massive amount of data.
Various tools have been developed to secure data and accounts, but they do not offer full-proof protection against data breaches.
To combat security threats, Google has launched the Enhanced Protection mode to make browsing much safer than before. However, by combining the Chrome virus scan with Guardio—a security extension—you can substantially increase data protection and security. 
What Is Enhanced Safe Browsing?
Google launched its Safe Browsing feature in 2020, allowing browsers to maximize security when browsing. The Safe Browsing feature combined with existing security mechanisms on Chrome, such as the malware scanner and two-factor authentication, has protected billions of users across the globe from being exposed to threats and malware. Enhanced safe browsing has detected phishing activities and minimized them to 35%.
One of the most important features of enhanced safe browsing is monitoring extensions and protecting users from installing extensions that may lead to browser hijacking or malware attacks.
When you add extensions, the enhanced Safe Browsing feature scans whether or not the extension is built by a trusted developer who adheres to the Developer Program Policies by Chrome. By informing users of the credibility and reliability of the extension, Chrome prevents the installation of extensions that could expose your system to malware and ransomware.
Features of Enhanced Safe Browser
Google's enhanced safe browser provides you with protection by having the following features:
Launching a dialog that notifies you whether the extension you are going to install has been built by a trusted developer or not. Trusted extensions adhere to the Chrome Web Store Developer Program policies.
Providing real-time updates about malicious activities on your browser.
Improving safety and security on other Google apps that you are using on your system.
Notifying you if your passwords or other sensitive data has been exposed to breaches.
Offering improved protection and preventing you from downloading infected files. With the help of metadata, enhanced protection determines whether or not a file is safe to download.
Collecting information about your activity to scan for viruses or malware.
Improved Download Protection
Of all the features, download protection is the most beneficial. Carelessly downloaded applications and programs are one of the leading causes of browser hijacking and system malware.
Google's Enhanced Safe Browsing feature scans the content of the application using metadata and determines whether it carries any suspicious features or add-ons. Downloads deemed risky will require approval after Chrome notifies the user with a warning. Users can also perform a thorough analysis through Chrome to check all files.
When sending a file, Google Chrome will first scan its contents and dynamics in real-time. Any files that are classified as unsafe will display a warning. Users can choose to open files or bypass the scanning process as well. Once scanned, Google automatically deletes the files.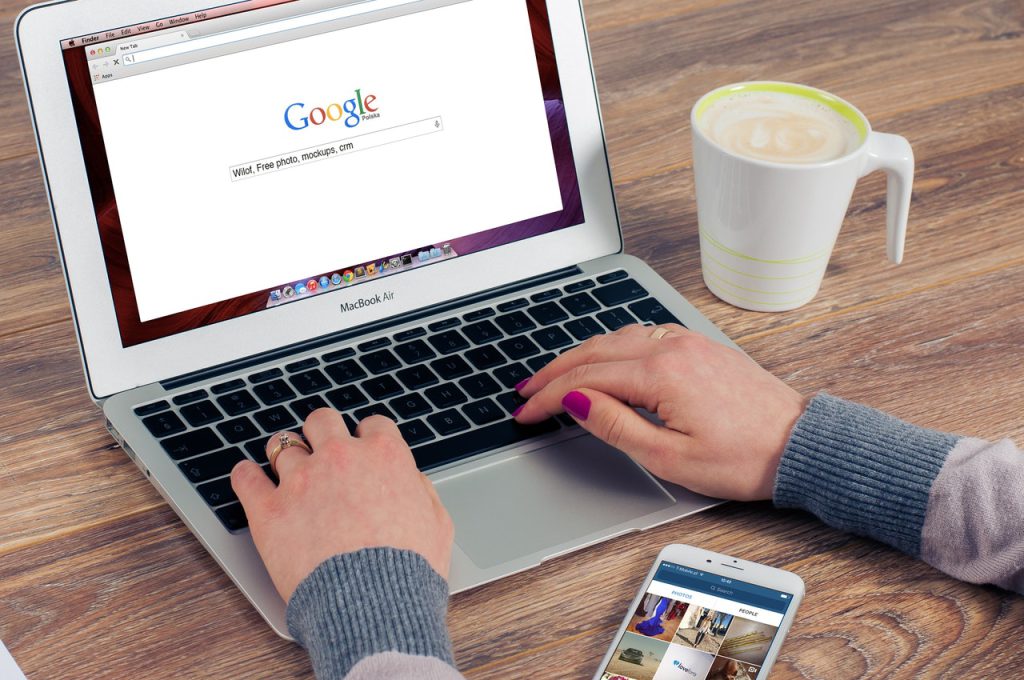 Enable protection in Chrome
You can enable the Enhanced Safe Browsing feature in Chrome by following the steps mentioned below:
Click on the three dots on the top right corner of your chrome browser.
Open "Settings."
Click on the "Privacy and Security" section and select "Security."
Click on "Enhanced Protection" to enable Safe Browsing.
Safe Browser Extensions
Browser extensions with security features add an extra layer of privacy and security to your browser. Chrome virus scan with Guardio is a cleanup tool that combines machine learning and artificial intelligence to give a tough challenge to cyberattacks. Scanning every website and cloud service protects you from exposing personal data to phishing attacks and hijacking. Guardio is a trusted Chrome extension that blocks harmful sites and provides the ability to remove malware and adware effectively.
Safe browser extensions have become a necessity. When combined with Chrome's Enhanced Safe Browsing protection, security extensions maximize prevention against sophisticated cyberattacks. Secure your browser from unwanted notifications, information leaks, and data breaches by enabling Chrome protection.