Marketing
16 Cold Calling Tips And Techniques For Successful Sales
Lead generation and conversion often take time and effort. Fortunately, you can use cold calling as part of your marketing strategy to get leads and boost your conversion rates.
Generally, cold calling is a method to generate and convert prospects into paying customers. It's also one of the methods to make the best sales deals and convert leads.
Over the years, cold calling has evolved. Although various modern strategies have come up for lead conversion and generation, cold calling remains an effective method for many businesses as long as you use quality call software.
Therefore, it's essential to invest in reliable call software with advanced and versatile features. It doesn't only make cold calling more efficient, but it allows you to establish a connection with your prospects. If you're wondering what type of call software to use, you can start with an auto dialer system.
For successful sales and best results, here are some of the cold calling tips and techniques to know:
1- Never Be Afraid Of Leaving A Voicemail
If you tried to call your prospects and they didn't respond, you might want to leave a voicemail. To make a voicemail, you should keep it concise. If possible, make sure that your voicemail is not more than 14 seconds long.
Voicemails can be an invaluable way to keep the ball rolling with your prospects. Besides, with telemarketers and spam calls aplenty, many people prefer not to answer their phone, especially if it's an unknown number. For that reason, it may come in handy to use services like Drop Cowboy Ringless Voicemail. This will help you leave a voicemail without disturbing your prospects.
2- Use The Right Tools And Technology
If you want to achieve successful sales, technology plays a vital role. Keep in mind that it doesn't help your cold calling strategy when your calls are constantly reducing, you're experiencing delays, and the sound quality is bad. Such situations may cost you potential customers and end up looking unprofessional. As a solution, make sure to choose the right tools for cold calling.
The good thing about implementing advanced technology or tools for cold calling is that it'll help you automate routine tasks, such as callbacks, automatic dialing, call reports, or call logging. Moreover, it enables you to scale your sales process effectively.
With the right tools, you can also collect email addresses automatically and send out wrap-up emails quickly. Therefore, it won't only boost your conversion rate but also improve your sales over time.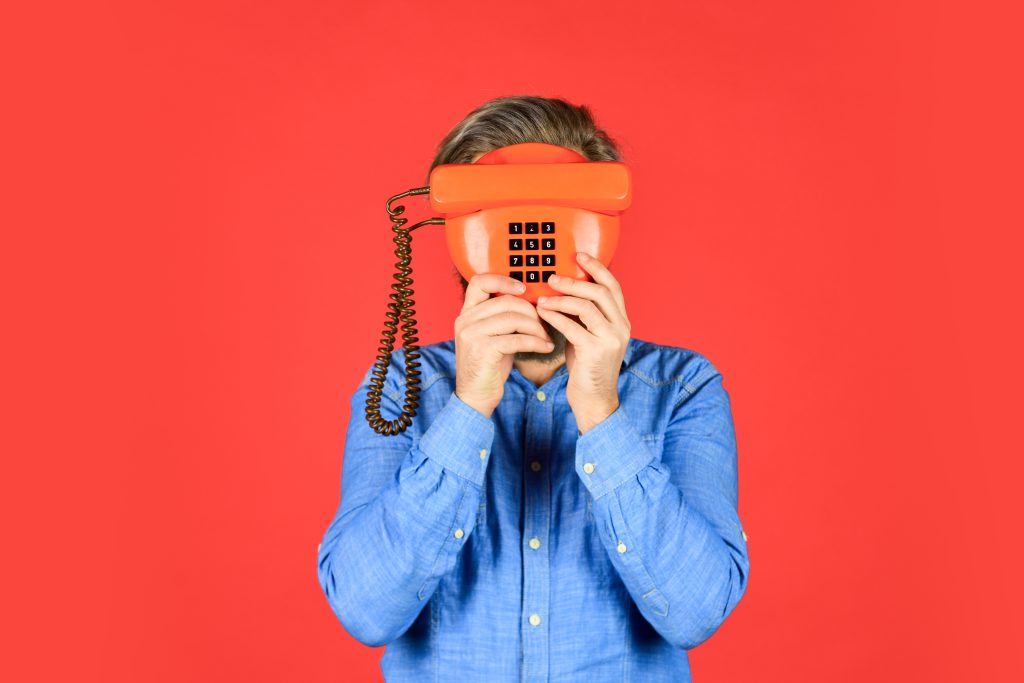 3- Don't Forget To Follow-Up
If your prospects gave you their contact details, it's a good practice to send them a follow-up via a text message, voicemail, or email. It's essential to follow up with them as it shows that you value them.
An effective cold call follow-up can also result in more opportunities. Besides, it can be a satisfying experience to know that your phone calls might change somebody's life.
4- Prepare A Script Before The Call
Cold calling scripts may seem obsolete, but they're still a great idea. You can keep the use case scenarios ready to provide examples to the prospects if necessary.
Be ready for the common answers and prepare answers to convince your prospects. Just avoid overdoing your answers. Although it's quite impossible to know the exact flow of conversations, having generic answers prepared may come in handy. All you need is to tweak them based on what your prospects need.
Depending on the questions asked by your prospects, be sure to update your scripts with every call. Having scripts ready before calls can be a good way to achieve a successful sale and help you prepare for other calls.
5- Right Timing Matters 
One of the cold calling techniques and tips to remember is the importance of right timing. Your prospects aren't always available. They're probably busy with their work and priorities in life. Therefore, the right timing matters all the time.
However, it's a challenge to set the right time and may require more patience, especially if it's your first call. The golden rule is never to bother calling on Fridays and weekends. If possible, call your prospects on Wednesdays or Thursdays. Mondays aren't also the best option because everybody is busy when the week starts.
When it comes to the best time, you can call late in the afternoon and morning. For instance, you can call your prospects between 11 AM and 12 PM. Never call early in the morning when everybody is settling down to start their day.
But, the most effective way to know the right time is to ask your prospects directly. If you call them at a prearranged time, they're more likely to be your buyers.
6- Strategize Before The Call
Since you don't have much time to impress your prospects, it's wise to strategize before the call. Depending on your business sales, decide if you should have a voicemail and email before or after the call. You may opt for different flows for the calls. Just determine which works best for your target prospects.
Sometimes, having a random flow for calls might give you results. So, before you dial your prospects, keep all the information necessary handy to attend to your prospects' concerns or queries in a better way.
7- Provide Assistance Instead Of Hard Selling
Your prospects may not know about the brand or solutions you're offering. That's why if you start pushing your products on your prospects within the first few minutes of your call, don't expect to get a sale. To avoid ruining your first impression, don't overwhelm your prospects with your products and save that speech next time. Instead, do your best to build a relationship.
Provide your prospects with the information that exactly fits their needs. This way, you'll directly hit their pain point.
8- Show Empathy To Your Customers
Talking to your customers may require you to be emotional. Although you don't have to be very emotional, it's essential to have the minimum empathy. Remember that you've made the call to make a sale or strike a deal. But it's also crucial to understand the pain points of your customers. Putting across your point is good, but you don't have to overlook what your prospects have to say.
Even if it's essential to be straight to the point, having the time to listen to your prospects is also important. When you always have the ears to what your prospects have to say, you can quickly make better calls in the long run. Knowing your customers may happen firsthand when you communicate to them and listen to their issues.
9- Embrace Rejections
Even if cold calling is an effective technique, it can be frustrating at times. Since you may face rejections regularly, learn how to embrace them. Accept the fact that rejections are part of cold calling and can be a good thing to be better and learn more over time.
To handle rejections, try to change the focal point of your calls. Instead of setting goals for the number of approvals you're planning to get every week, set goals for the number of rejections you're going to collect.
Once you define your goals in rejections, you'll continue pushing yourself to meet your quota of rejections. Then, take heart from the fact that you hit your daily goals of hitting several rejections.
To turn that into positive takeaways, ask your prospects how you can improve your approach or if you could've done something better. If you ask prospects sincerely, they wouldn't mind sparing more time with your calls.
10- Ask The Right Questions
Asking the right questions is vital in cold calling. Make sure to prepare a generic list of questions to ask your prospects to help you complete the sales. If you could ask the right questions, you can get to the roots of your prospects' pain points. You may use such questions to train your sales team and make a good impact on your prospects.
However, it's important to note that you may not always get direct answers to such questions. You have to be ready to get complicated answers. In this case, use your resources to turn them in your favor by explaining to your prospects the convenience or benefits of your products and services.
11- Be Responsive
To succeed in cold calling, you need to be responsive. Responsiveness is the perfect way to adjust your reactions to the words of your prospects. You may do that through the following:
Summarizing – Provide a summary of your prospect's words and add valuable information.
Echoing – Repeat particular phrases after the prospects to emphasize them. You may even stress particular words.
Rephrasing – You tell what prospects told you in different words.
Those are the ways of saying the same thing that your prospects said. Ensure that your prospects know that they've been understood and heard. Then, take any information that your prospects share, so you're talking with them and not at them.
12- Review Your Calls For Future Improvements
Another critical cold calling technique to note for better and successful sales in the future is to review your calls for improvements. It's essential for your company's growth. Fortunately, there are many tools you can use to review your calls with ease.
Depending on the tools you're using, you can measure your cold calling session performance by checking the call recordings. This will help you review your data and get priceless insights like who your customers are, what they need, dislikes, or concerns.
By reviewing calls, you'll also see what went well and what should be improved in the future. Moreover, if you're a sales team supervisor, you'll have the opportunity to evaluate your staff's capabilities and learn which training or courses can be incorporated for employee education.
13- Be Yourself
When it comes to cold calling, avoid sounding like a robot. Your prospects want to feel acknowledged, heard, and understood. If you're reading scripts, your prospects can quickly tell. If you're stiff and nervous, the prospects can also tell.
This is also true when you're trying to steer the conversation in a way that feels forced. The catch here is to get better at not sounding like a robot, which you can do by ensuring that you go out of your way to show how you care for your prospects. For instance, if your prospects ask something personal, you can answer their questions based on your experience and not based on your scripts.
14- Don't Criticize Your Competitors
Even though it may seem funny or harmless to take a jibe at your competitors, always refrain from doing it. This is an essential cold calling tip to note, whether or not your products are indeed much superior to your competitors.
Stick to how good your products are and never bring up your competitors unless your prospects do. Even then, don't criticize them and acknowledge what they've achieved instead. Doing this while subtly pointing how better your products are may help you close a sale successfully.
15- Strong Research Skills Are Necessary
If you want to achieve success with cold calling, you should be an effective salesperson. The best salespeople use market research, get as much background on the prospects upfront, and focus on their target market.
All of these are helpful when establishing a connection with your prospects. So, dig into the customers you're pitching to, the company's background, and the industry. With good research skills, you'll be able to connect with the right people at the right time.
16- Practice Makes Perfect
It may seem like a no-brainer when it comes to cold calling tips, but practicing how to make the perfect cold call is the best way to get more sales in the long run. Avoid forgetting about your manners and be polite. When speaking on the phone with your prospects, being polite gives off positive vibes and helps you show your respect to them.
Wrapping Up
A winning cold calling strategy may vary from one business to another. To ensure success and overcome rejections, apply the above cold calling tips and techniques properly.
Your sales team will thrive, close deals, uncover new prospects, and earn more repeat customers with ease by providing cold calling the due diligence it requires. Just don't forget to measure the success of every cold calling technique to know which would work best for you.