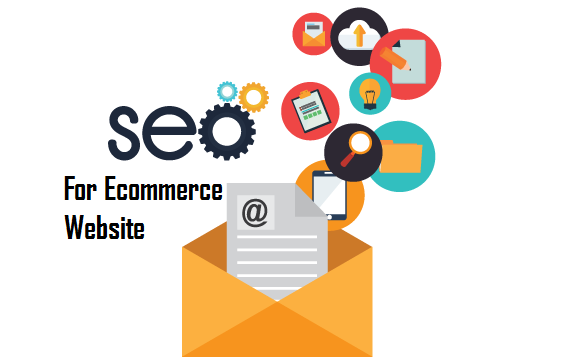 SEO is all about improving the visibility of a website in search engines as well as to get high ranks in search engine result pages in order to reach the big number of audience purely.
Especially as the owner of an online store or eCommerce website, you will surely want high ranks and improved visibility for your website in order to get more sales.
On the internet, you can find lots of ways to do SEO for an eCommerce website, but it is the practice that makes things perfect so, try to follow this below explained Ecommerce SEO strategy for website or online store to drive more traffic and to generate more sales as well.
Step by Step Guide for Ecommerce SEO
Research – 1st Step
Proper research is the key behind creating a right Ecommerce SEO strategy for a website or online store.
Here are two major and most important types of research that you must perform in order to get success and these stated below:
Keyword research
Precise selection of keywords for your website or blog is something basic and vital that helps you a lot in getting desired SEO results so you must spend few of your precious moments on keyword research.
You must choose keywords for your eCommerce website or store based on monthly search volume, relevancy and keyword difficulty etc that you can simply find by using different online SEO tools.
When running an ecommerce website, you must be careful to research the best keywords for home and product pages to get high ranks in SERPs.
Don't forget to add a blog to your ecommerce website and try to target long tail keywords to get rank on the first page of Google search.
Competitor research
You are not alone in the market and that is the reason to do good competitor research in order to analyze different SEO metrics like page authority (PA), domain authority (DA), number of visitors, backlinks and so on.
You have to compare these all SEO metrics of your competitors with your own website to create a proven eCommerce SEO strategy to stand out among your competitors
Identify existing problems of the site – 2nd step
After doing the proper research, you must perform the SEO analysis for your ecommerce website to identify the errors in the site for on-time correction.
For this purpose, you can get help from screaming frog spider (online SEO tool) to perform the site audit to find following errors.
Page Not Found (404 errors), Set right these errors by providing the 301 permanent redirections in order to improve user experience.
Find and make necessary changes in duplicate Meta titles, Meta descriptions and duplicate content pages in order to avoid any penalty from Google or other search engines.
Website loading speed is one of the most important website ranking factors and you can use the content delivery network (CDN) to load the site enormously fast in order to get better the user experience.
By getting all these errors fixed, you will feel the difference to enjoy better SEO results and overall usability with low bounce rate.
On-Site Optimization – 3rd step
On-site or on-page SEO is all about making your website search engine friendly and user-friendly to get more visits.
Below are some vital on-site SEO factors that help you a lot to improve the visibility of your eCommerce website in search engines and a most important part of ecommerce SEO strategy.
– Keyword Optimization- after finding the right keywords, you have to utilize them in the page titles, meta titles and descriptions in order to make your site appear on top SERPs.
You can also insert your keywords in URLs, headers, product descriptions, image names and image ALT tags etc to get immediate SEO results.
– Website Design- overall layout of the website must be simple but creative that induces visitors for a longer stay.
You must also provide the proper website navigation for an easy accessibility to the site to make visitors enjoy their stay on your website.
– Internal Linking- It is an important on page SEO factor that helps in linking the website pages within your different blog posts through rich anchor text.
– Website Usability- Here comes the website loading speed that improves the usability of your website as discussed in recent lines. Improved usability of a website can result in spending more time on the site.
– Optimize for mobile as well- Nowadays, you cannot get more sales or visitors on your eCommerce website if it is not properly optimized for the mobile devices.
In this modern era of technology, people are hell active on mobile devices and if your site is mobile friendly then you can enjoy the huge visitors.
-Social Media Integration- You must add attractive and good looking social sharing buttons on the product pages and different blog posts of your website so visitors can easily share them within the social circle and with friends.
Off Page SEO (Link building) – 4th step
Off page SEO is the most significant part of an eCommerce SEO strategy as inbound links will improve the overall authority of the ecommerce website and rankings in SERPs.
Guest posting is one of the best ways to get high-quality backlinks from other websites and blogs.
Sharing infographics, a research study and relationship link building are other best ways to do result driven off-page SEO for e-commerce website.
You have to build links to high authoritative websites for better SEO results and a most important thing that you need to focus on the quality of links rather than quantity.
Add a Blog – 5th step
Yeah, remember to add a blog to your eCommerce website or online store and make it informative for the visitors.
While writing the blog posts, don't try stuff the keywords and instead use them naturally in the content to make sense for the readers as well as for search engines.
If you are running an SEO company, then you must add posts like "Benefits of hiring a right SEO company" and " How an SEO company can help you get high ranks" etc.