SEO
How to Convert Search Engine Visitors into Readers
7 Ways to Turn Your Visitors Into Regular Readers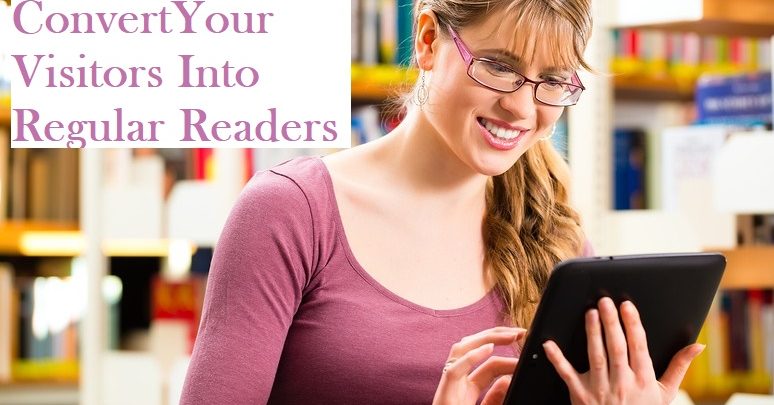 Search engine visitors are people who come by your business website or blog, fly through one page or two & leave, never to return back to get some more from your blog. You are not alone in the broad world of the internet if you have visitors for your online presence but not readers.
You shouldn't worry about the matter because you can successfully convert search engine visitors into readers just by paying bit concentration to tiny but important things that can surely turn your website visitors into regular readers.
By taking few strategic changes in your way of working can do wonders for you. So go through the article and find out proven tips on how to convert search engine visitors into Readers.
As the major purpose of a blog is to draw a large number of visitors and they should visit the blog back in future to read more, you can find out proven tips on how to convert search engine visitors into readers that will show you the results you really want.
Ways to Turn Search Engine Visitors into Readers
1- Be unique in your ideas
You cannot get success by stealing ideas from others but your own ideas can do well. When it comes to write quality content, always be unique in your ideas and never try to follow the other bloggers just because their links are in top SERPs.
You must get inspirations from other but use your own thoughts to get things done in a great way that not any other is using.
Always be unique with your content and the writing style to make your content not only engaging but easy to read as well.
Always try to pass something only one of its kind but relevant to the niche.
2- Reader experience is always first
Just like the taste of food makes you return to the cook or restaurant in town, similarly care about the reader experience and give them a reason to visit and read your blog again.
They cannot get the information provided in your blog post if the writing style and tone is not allowing them to understand your writing.
Think about ways that how you can convey something in a great way that readers will appreciate as well.
3- Give them an offer
All of us want something free of cost or in reduced rates, and offering something free on your blog can convert search engine visitors into readers.
You can offer a free SEO book to the readers of your internet marketing blog in order to bring them back again for more in future.
4- Quality content – Write for humans, not for search engines
Readers of your blog are humans, not bots, so why shouldn't spend efforts on writing quality content that readers will love?
Always think before writing that what your readers want from you and how you can provide in a great way.
After completing your writing efforts, read the article like a visitor and rewrite it sounds like overfilled with target keywords.
5- Consistency is very important
Publishing your post on regular basis can increase the number of readers to an amazing level.
When someone gets some fresh and unique stuff from your blog, he or she will definitely come back at the same time of the day with a hope to get some more and handy as well.
Consistency in publishing posts is one of the great ways to turn search engine visitors into readers
6- A visitor friendly subscription pop-up also helps
You must also add a visitor-friendly subscription pop-up on your blog in order to make sure that your readers are not missing any single update from your side.
It could be the great option for you to ensure that your visitors are reaching your blog via subscription box easily.
7- Setup a relationship with your visitors
Setting up relationships with your visitors can provide you something extra in order to add value to your brand or company.
They always love to receive responses from your side in return of their queries, emails or blog comments. Using an autoresponder to thank them for subscribing your email is a great way to show care and value for them.