Business
Buying the Right Printing Machine for Your Business Needs: What to Consider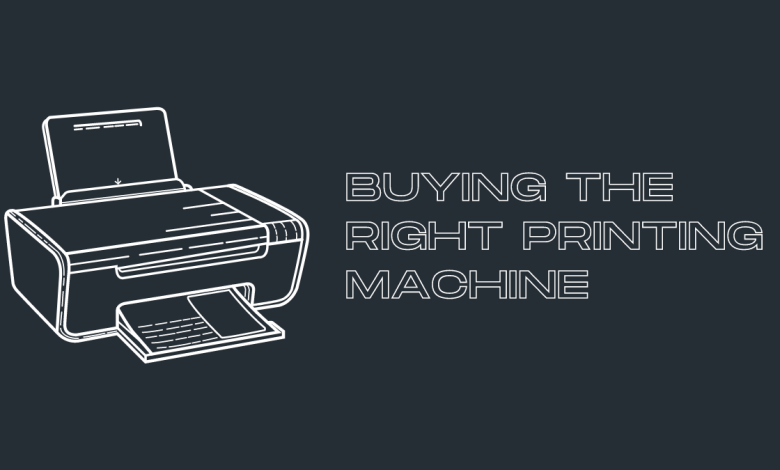 When it comes to your business needs, having the right printing machine is essential. Whether you're looking for a reliable and cost-efficient way to print cloth, paper, or other materials, it's important to consider the machine's features, price point, and quality. Finding the print solution that meets your needs can be challenging, but with the right knowledge and guidance, you can make sure you get the most out of your investment.
When shopping for a printing machine, it's essential to consider both the short-term and long-term needs of your business. Consider the types of materials that you'll be printing, as well as the volume of prints you'll need to make in order to meet customer demand. Do you plan on printing large volumes of material or just smaller batches? Will you be using specialty inks or paper stock? All of these questions should be considered before making a purchase on bestselling.com.
Factors to Consider When Purchasing a Printing Machine
A lot of factors must be considered when purchasing a printing machine. Here are some of the most important:
1. Type of Printing: The type and size of the product you plan to print will determine the type of printing machine you need. For example, if you plan to print cloth and paper products, then a screen-printing press is suitable; however, if you want to produce plastic or metal items, you may need a more sophisticated model, such as an inkjet printer.
2. Volume: Consider the amount of product you'll need to produce. If you anticipate needing to print large volumes of material, then a larger and more powerful machine would be best. On the other hand, if you only plan on printing smaller batches, then a more basic printing press will do.
3. Print Quality: Make sure that the machine you choose is capable of producing high-quality prints. Consider the type of ink or toner that the machine uses, as well as its resolution and accuracy when it comes to printing lines.
4. Price: Cost is always an important factor when making a purchase. Make sure you get the best value for your money by comparing prices from various sources and considering any special discounts or deals that may be available.
5. Features: Look for additional features that make the machine more user-friendly, such as a touchscreen display or automated settings. Also, consider if you need any accessories, such as media rollers or cutting blades, to complete your printing process.
6. Maintenance Needs: Consider the maintenance costs associated with owning and operating a printing machine. Make sure you are aware of any parts that may need to be replaced in the future and factor that into your budget.
7. Software Requirements: Make sure the machine is compatible with any software you need to use for your prints. This includes graphic design, page layout, and other types of applications. Moreover, check if the machine requires any special drivers or plugins.
Buying a printing machine for your business needs is an important decision that requires research and careful consideration. By taking into account all of the factors listed above, you can make sure that you get the most out of your purchase and have a reliable printing solution for many years to come.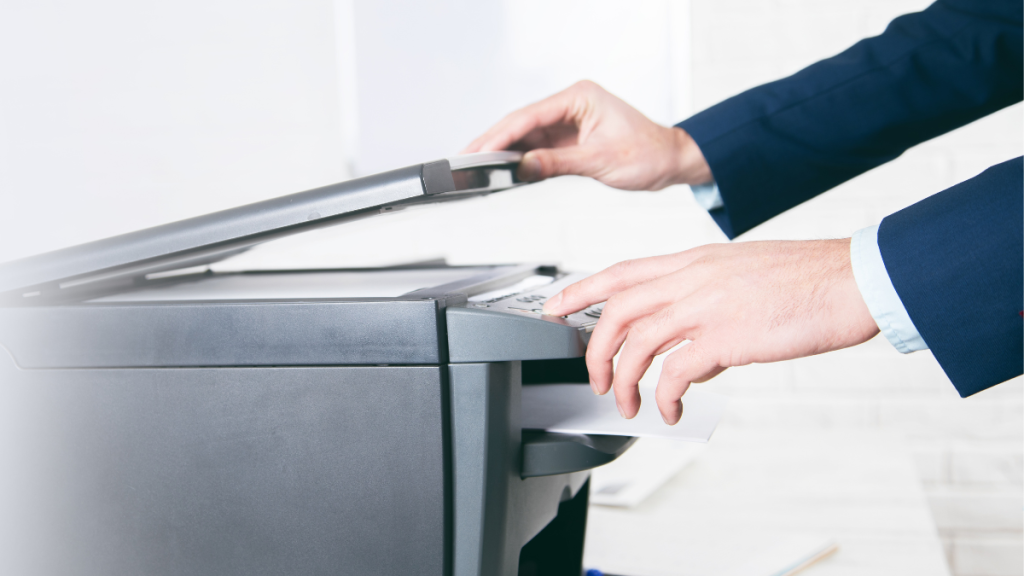 Tips for Making the Right Purchasing Decision
If you're interested in selling your art online and making money, it is important to invest in the right tools and equipment for your business, such as buying the right printing machine to ensure the highest quality prints for your customers. Like any business investment, purchasing a printing machine can be a complex decision. Here are some tips to help make sure you make the right choice:
1. Research Different Types of Machines and Vendors
Take the time to research different types of printing machines and compare the features that each offers. Make sure you understand the models available from various vendors, their prices, and what kind of support they offer after purchase. The most common reason why printers fail is due to lack of maintenance and using the wrong type of paper or ink, so make sure that you are familiar with how the machine should be maintained and what kind of supplies it needs.
2. Consider Your Business's Current Needs
Consider your current business needs and consider if these might change in the future. If you anticipate needing to print larger volumes or more complex designs, then make sure you invest in a machine that can meet those needs. On the other hand, if you only plan to produce smaller batches of basic prints, then a less expensive model is likely sufficient.
3. Get Recommendations From Other Businesses
Reach out to other businesses in your industry and find out what type of machine they use. Ask for details about their experience, such as how easy the machine is to operate, how reliable it is, and any issues that have come up over time. This can help you narrow down your options and make sure you select a model that is a good fit for your particular needs.
4. Always Ask for a Demonstration Before Purchasing
Purchasing a printing machine is a significant investment, so make sure you are confident about your decision before committing to it. Once you have researched different models and vendors, ask them if they can provide a demonstration so you can get a better idea of how the machine works in person. This will allow you to ask questions and ensure that the machine meets your needs before purchasing.
5. Consider the Long Term Benefits of Investing in a Quality Machine
When evaluating different printing machines, keep in mind that the quality of the machine is more important than its price tag. Investing in a higher-end model with more features may seem costly at first, but it could save you time and money in the long run due to increased efficiency and fewer maintenance costs.
Conclusion
Your printing business is only as good as the machine you use, so take your time researching and evaluating different models before making a decision. Consider all the factors discussed above and ask for recommendations from other businesses in your industry. Taking your time to make a smart purchasing decision will ensure you get the most out of your investment. Moreover, it will guarantee you have a reliable printing solution that meets your needs now and in the future.