Tech
Importance of Leaflet Printing Designs and More!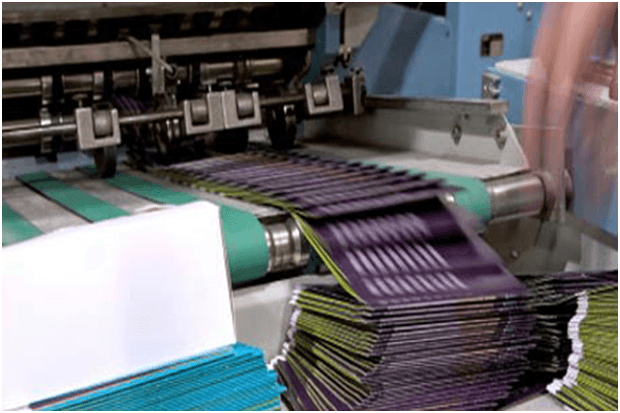 For a business to grow it takes a lot of effort and a balanced effort, equally spread out in almost all directions that are relevant to business growth. There are certain factors that contribute to business growth universally. These are:
Strategizing
Creating company culture
Constructing a team
Improve efficiency
Business optimization
Quality leadership; to look after all this.
All these factors are interdependent and are to be counted as critical.
Why go for Leaflet printing?
A leaflet directly reaches the potential customer base and provides an effortless, direct insight into your company's work profile/services. You can choose from a variety of leaflets in order to promote your company name. It is a general perception that the quality of leaflets conveys a lot about your organization. A low-quality leaflet can fail to attract attention.
Plethoras of leaflet prints are available in the market. Why ours are unique?
Because we assure quality while showcasing no extra or hidden costs in terms of VAT and our prices start from as low as £40. The prices are variable as per the demand type and inclusive of delivery. This makes it account for being the 'best value' leaflet prints.
Following are our range of leaflet designs to suit your requirements:
Premium Gloss Leaflets
This leaflet type is a mere 150gsm paper – best for Menu Printing, Hand-outs and Promotions, or folded to create Newsletters and Mini-brochures. Glossy enough with quality shine; this leaflet is sure an eye-catcher.
Budget Gloss Leaflets
Offers best quality gloss on leaflets that weigh only 130gsm. These are best for street pin-ups and are made from eco-ink. The sizes range from A6 to A4 and are further customizable.
Recycled Leaflet Printing
Best leaflet printing for bulk prints as it is organic, economical and has an authentic feel to it. Weighs only a 120gsm, this leaflet is often referred as matt due to its gloss finish.
4 and 6 Page Folded Leaflets
Suitable for folded leaflet types, and best for informative promotions or newsletters. This leaflet has 4 to 6 pages fold and comes in sizes of DL and A5.
Concertina Leaflet Printing
This is a multi-panel leaflet, customizable as per client needs and available in DL, A5-A6 size. The quality is completely ecological and makes use of recycled material for printing.
Cross / Map Folded Leaflet Printing
Also known as Map Folded leaflets; these are available in A3, A4, A5 and A6 size folds of up to 8, 16 and 32 pages.
Quick Print Leaflets. High Quality Digital Printing                          
Fast, efficient and assured digital print by the use of eco tone; this leaflet print gets up to 100 to 500 copies in one go, that can be selected from a choice if three high-quality size and material ranges.
Consistently Low Leaflet Printing Prices
Budgetary, feasible and best for small businesses. This leaflet type is printed from sustainable sources and does not negotiate on quality standards.