Blogging
Blog Design Tips- How to Make your WordPress Blog Both User & Search Engine Friendly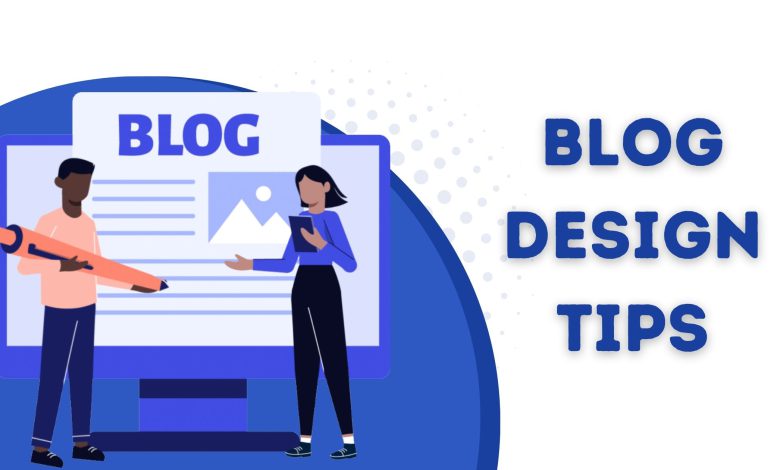 Overall layout and design are the very first things visitors notice when they land on a blog. If your blog design is not appealing and difficult to navigate as well, visitors would not stick around to read more. A common problem with beginner bloggers is that they are not designers when they start a blog. And it can be challenging for them to make it professional and attractive.
Fortunately, there are lots of blog design tips and tools that armature bloggers can use to make a WordPress blog both user and search engine friendly while giving it a professional and attractive appearance.
9 Best Blog Design Tips for Beginners
This blog post will take you through the best blog design tips to make your blog looks great and attractive to appeal to more readers.
1- Choose a Domain Name & Host Wisely
When starting a blog, a blog name or domain name is a very much important thing. It is not just the WWW address but your brand name as well that must be professional and relevant to the niche/industry. After choosing a strong and appealing blog name, you need to choose a reliable web host for your WordPress blog.
Bluehost is one of the best web hosting service providers with affordable plans and optimum features. Bluehost comes with a 1-click WordPress installation to make blogging a lot easier and more efficient for beginners. They also offer 24/7 support to keep your blog or website up around the clock.
2- Use an Appealing and Mobile Friendly WordPress Theme for your Blog
Choosing an appealing theme is the simplest way to give your WordPress blog an enticing look. Basically, a WordPress theme is a set of files to fine-tune the appearance and feel of your blog. A theme usually includes basic styling functions and features like layout, colors, fonts, and typography, etc. Successful installation of a WordPress blog theme will give your blog a professional look within moments. A quick Google search can help you find lots of blog themes and layouts that you can choose for your WordPress blog.
3- Install the Basic WordPress Plugins
Plugins are the software add-on that you can install on your WordPress blog to enhance its functionality, appearance, and capabilities. WordPress plugins can help you add extra features and functionalities to your blog to make it user and search engine friendly. There are lots of WordPress plugins available you can install on your blog to make it stand out.
Some basic WordPress plugins for bloggers are:
Yoast SEO- for optimizing your blog posts and pages for search engines
WP Forms- for adding contact forms
Smash Balloon- for displaying social media feeds
Jetpack- security features like malware protection, backups, and activity logs
Akismet- for protecting your blog from spam and malicious content
WP rocket- a cache plugin to speed up a WordPress blog
4- Simplify Blog Navigation
What if your readers want to read a post from a particular date or from a specific category?
This is where easier navigation comes in handy. Your blog navigation should be easier and more intuitive for your readers. Provide them with basic navigational tools such as:
Menu
Search box
Archives page
About page
Contact page
Privacy policy page
This will not only make navigation simpler for readers but will also build trust and credibility as well. As navigation plays a significant role in user experience, it can help you make your blog user-friendly to make them stick around.
5- Make your Blog Content Look Great
In this digital world, internet users have become pickier about the web pages they want to visit or read. Just having high-quality content is not enough to grab the attention of more blog readers, but you also need to present your blog content in the best way possible. The overall presentation of blog content is another important thing to consider when designing a blog. You need to make your blog posts and other important pages look engaging and compelling to hook readers. As modern users mostly skim and scan content on the web, make your blog posts easy to read, and scannable by using basic formatting techniques like bullet points, H-tags and content highlighters.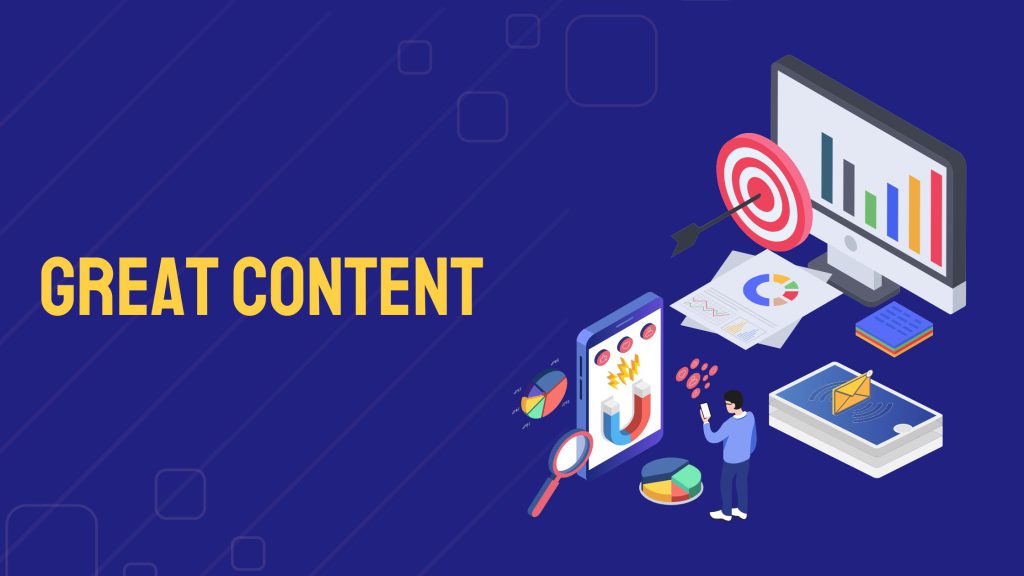 6- Show off your Best Performing Blog Posts
If there are some blog posts or pages that are getting more views, it is possible that potential readers may also find those pages or posts useful. That's why you should highlight all your best-performing posts with the most reads using a category title like "Popular Posts" or 'Editors Pick" etc. This will help you grow your blog readership while keeping them coming back for more interesting reads. It is one of the best blog design tips to give your blog a great appearance and improve user experience as well.
7- Make your Blog Mobile-Friendly
As we mentioned earlier, choosing a professional-looking and mobile-friendly WordPress theme can give your blog a professional appearance. This will also ensure your blog posts are very easy to view across different devices like smartphones, tablet PCs and desktops etc. Google AMP is a superb way to make your blog easy to view and read on mobile devices. You can also check the mobile-friendliness score of your blog by Mobile-Friendly Test. This will check your blog for mobile friendliness and highlight issues if any.
8- Un-clutter your Blog
Most people scan blog instead of reading full blog posts. They don't just read from top to bottom but they just look for the details or information via skimming and scanning. And every single element or thing that appears on your blog can have a direct impact on how readers view, read or scan your blog. This is the reason, you should get rid of all unnecessary elements from your WordPress blog to make it easily scannable. Just think about what elements or things you hate when reading a blog and simply avoid them on your blog to deliver an excellent user experience.
9- Optimize for Users and Search Engines
Blog optimization always appears in the list of top blog design tips. It helps both beginners and experts in making a WordPress blog both user and search-engine friendly. Writing short and easy-to-consume lines, proper use of H-tags, and high-quality graphics are some great ideas to optimize a blog for users or readers.
When it comes to search engine optimization, WordPress SEO plugins like AIO SEO made it a lot easier for bloggers. These plugins can give you ideas and suggestions for making your blog content ideal for both readers and search engines.
Conclusion
Starting a blog can be a satisfying experience as it helps you appear as a thought leader in the industry or a subject master in a particular field. Make money blogging is another popular reason people start new blogs these days. Apart from the reason behind blogging, above mentioned blog design tips can make your blog stand out and attract more readers.