There is a significant rise in the demand for the best gaming accessories for a perfect virtual reality gaming experience. Further, technological advancement has brought unreal changes in every industry, and the gaming world is no exception. Now, you can enjoy real-life experiences like running, flying, fighting, and many others while playing your favorite games. The essential accessories help you further to get the maximum advantages. In this comprehensive guide, we will provide details about the best virtual reality (VR) gaming accessories you should own in 2023.
What Is Virtual Reality Gaming?
Virtual Reality Gaming is defined as enjoying a realistic three-dimensional gaming experience on VR devices. With the help of VR hardware, you can bring a real-world environment into your game streams to get ultimate enjoyment. Additionally, numerous virtual reality software programs have been developed to play different games for versatile entertainment. Moreover, some particular accessories help increase the fun and take your gaming experience to a professional level.
Best Gaming Accessories For Virtual Reality Gaming
A large collection of accessories is available on the market, promising to deliver the best-desired outcomes. However, we have tested them on certain criteria and listed the top 5 best gaming accessories for virtual reality gaming, which you must buy in 2023.
1 – Meta Quest 2 Advanced Headset
Firstly, headset plays the primary role in delivering a highly immersive 3D gaming experience. Thus, you can conveniently enjoy the surroundings and see the players' movement. Furthermore, you can roam around in the virtual world and perform the desired action with the help of this gadget. Meta Quest 2 Advanced Headset is the best pick to enjoy a brilliant and seamless gaming session. With a fast processor and exceptional controls, this product helps you capture the virtual world into reality.
The wireless technology allows you to roam freely within a specified gaming space and unveil the gaming world in its counterpart. In addition, the high-resolution gives an ultra HD display for a smooth experience.
What We Like The Most?
Hand Tracking
Easy Setup
Virtual 3D Experience
Built-In Battery
Suitable For 13+ Age Audience
What Are The Cons?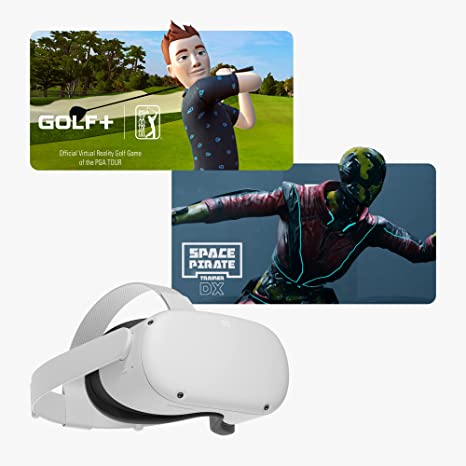 2 – OpenWheeler GEN3 Racing Chair
When it comes to VR gaming, especially racing, you must possess a high-quality chair that is compatible with the particular operating system. As a result, you can have a real-time experience with this product by changing your position and sensing the jerks effortlessly. OpenWheeler GEN3 Racing Chair makes a clear difference by fulfilling all the significant requirements. Besides its compact body, it is also easy to store.
The GEN3 chair has all the necessary setup tools to allow comfortable usage. Moreover, you can connect third-party accessories like gear shifters and others to receive ultimate fun and enjoyment.
What We Like The Most?
Easy Setup
Complete Accessories
Compact Body
Gear Shifter Mount On Both Sides
Add-on Optional Accessories
What Are The Cons?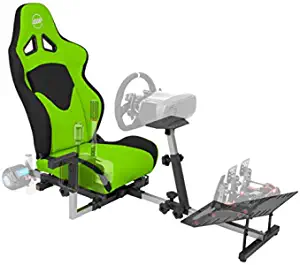 3 – SENNHEISER HD 660 S Earphones
Surrounding noise while enjoying your favorite game with VR gadgets impact your whole gaming session badly. Furthermore, if you cannot hear the voices completely, you couldn't be able to have the ultimate experience. Therefore, a good set of headphones is required as it can completely take you off from the real world to deliver a more immersive experience in virtual reality gaming. A SENNHEISER HD 660 S headphone serves as the best choice for this cause.
With the help of wired technology, you can connect with any operating system like Xbox, PlayStation, and others for thorough enjoyment. Additionally, the improved transducers minimize voice distortion to provide high-quality stereo voice.
What We Like The Most?
Two Connection Cables
Long Frequency Range
Improved Transducers
Minimum Voice Distortion
Ergonomic Design
What Are The Cons?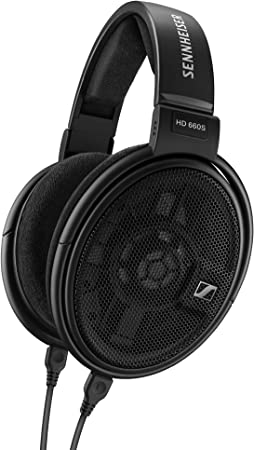 4 – KIWI VR Cable Management Set
To maximize virtual reality gaming, you can add numerous third-party tools like gear shifters, headphones, headsets, microphones, and many others. As a result, they can create a huge mess of wires that could be difficult to handle. Moreover, these cords disturb you repeatedly whenever you change your position. Therefore it is essential to get rid of it. We have listed KIWI VR Cable Management Set to catch all the wires in a single place.
KIWI has designed this product with 6 pulleys to allow the free movement of wires when you enjoy VR gaming on your PC. Additionally, the smarter body helps it to move the cables at an even 360 degrees angle for a broader range.
What We Like The Most?
Long Range
6 Pulley Set
Wide Compatibility Range
Good Customer Support
Easy To Setup
What Are The Cons?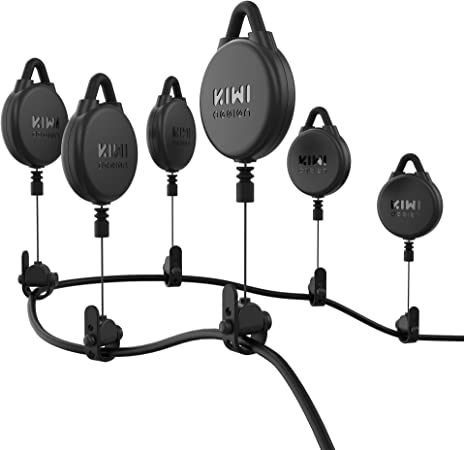 5 – NZXT Kraken X63 RGB CPU Liquid Cooler
Lastly, virtual reality gaming is not something like ordinary games. They put a great load on your PC or other gadgets quickly. When it comes to long sessions, the inside components heat up and affect the PC performance. As a result, it will spoil your immersive experience. Further, it is compulsory to set up a cooling system for your computer or Xbox to run long sessions comfortably. NZXT has produced a liquid cooling system for the CPU to deliver powerful cooling performance.
Stunning lighting adds beauty to your gaming room and gives it a pleasant look. Furthermore, the durable body gives you long-term benefits and the best return on your money.
What We Like The Most?
PVM Static Pressure Fans
Silent Functioning
Better Control
Highly Durable
Fast Cooling
What Are The Cons?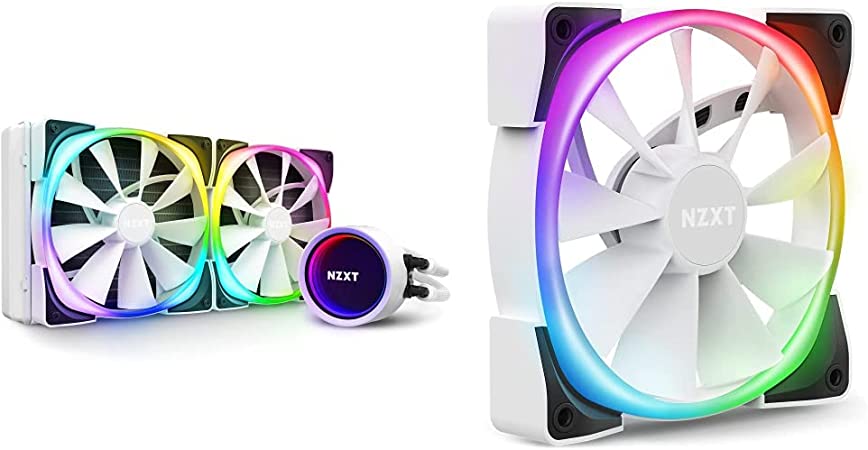 Final Verdicts
All these are the details about the top 5 best gaming accessories for virtual reality gaming. In conclusion, Virtual Reality Gaming is getting popular daily and possessing the essential gadgets will help you enjoy enormous benefits. Therefore, we have produced this guide to deliver crucial insights. In addition, the products listed in this guide promise to deliver the best-desired outcomes. Furthermore, we have tested them on multiple criteria to ensure you will get the maximum of your money. That's all about this guide. Stay tuned for more information!