Gaming
Genshin Impact- Everything you need to knowabout for Excellent Gaming Experience
If you like to play action games either on PC or on a mobile phone, then you are going to love this read as it is all about an action game– Genshin Impact.
Genshin Impact is an open-world role-playing action game developed by a Chinese developer miHOYO. Launched in September 2020, the game has given people the ability to explore and have fun in the time of global lockdown caused by the COVID-19 pandemic. In the first year of its release, the game was a career launchpad for gamers, YouTubers, and streamers. Genshin Impact was initially released for Microsoft Windows, PlayStation 4, Android, and iOS. Later in April 2021, it was released for PlayStation 5 users. the game has won Apple Design Award in 2021 for both high-quality Visuals and Graphics.
It is a free PC game but users may need to do some serious grinding to unlock high power warriors and other premium features.
Cross-play and Cross-save
The cross-play and cross-save features are the key contributors to the ultimate success of Genshin Impact. Gamers can enjoy this action game on Windows PC, PlayStation 4, PlayStation 5, Android, and iOS. You can also play the game with anyone no matter what operating system or device they are using. The Cross-save feature allows gamers to conveniently switch from a PC to a mobile device or game console without losing their progress. According to their team, they are currently working on the Nintendo Switch version of this game.
Genshin Impact is a grind
As is mentioned above, the game is a grind and players may need to shell out some dough on leveling up the tools and other features. Not only do the warriors need to be leveled up, but their weapons, talents, and powers too. All of them have specific items sets and features that a player needs to upgrade. Some are just given for a set period of time. There are several ways to boost your Genshin account and participating in quests and commissions is one of them. As a player goes through the quests, the adventure level increases to unlock different features, weapons, and tools. This makes sure that run-ins with different enemies like Fatui Mages and Geovishaps scale to your current powers and capabilities.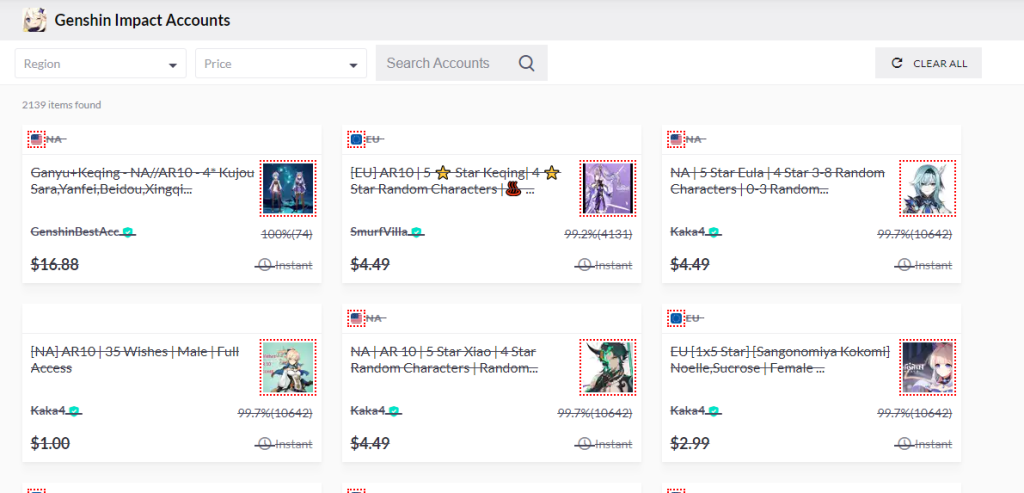 Multiplayer Friendly
Genshin Impact is a multiplayer game but the feature is only available for platers with adventure rank 16 and above. It may take almost 12 hours of solo play to reach the adventure rank 16 and unlock the multiplayer feature. This means, no new player can jump to the multiplayer at the start. They need to spend some time playing games solely and earn some experience under their belt before they are allowed to join other players. There is nothing to worry about the solo gameplay because all the stuff is pretty awesome and amusing too. After that, the players are allowed to play with their friends no matter what device or operating system they are using to play the game. There are several achievements and features that are just obtainable by teams, not solo players. You can also find Genshin Impact accounts for sale over the web so you can level your gaming experience without spending hours on solo gameplay or spending dough on unlocking warriors.
Explore the World
The best thing about Genshin Impact is that it features a massive, extensive open world full of enemies to fight, resources to find, prisons to break in, and heights to climb. Players can effectively go through the environments like Wild by using amazing climbing. It helps scale most surfaces quickly to complete the climb and reach a totally new place to explore. Genshin Impact gives you the power of wings to fly through the currents, and reach distant platforms. You can also slow your speed as per your needs when using wings to reach distant destinations. The game also incentivizes the players to explore as much as they can. In this way, they can effectively upgrade levels to enjoy high-powered warriors and more. The world map of Genshin Impact is full of secrets and treasures to find.
Over to you!
The Genshin Impact is a pleasant and amusing action game to play and has taken Google Play's Best Game of 2020 award. We have given you the winning recipe in the article so you can enjoy the game without facing any issues.