Startups
The 8 Best Crowdfunding for Startups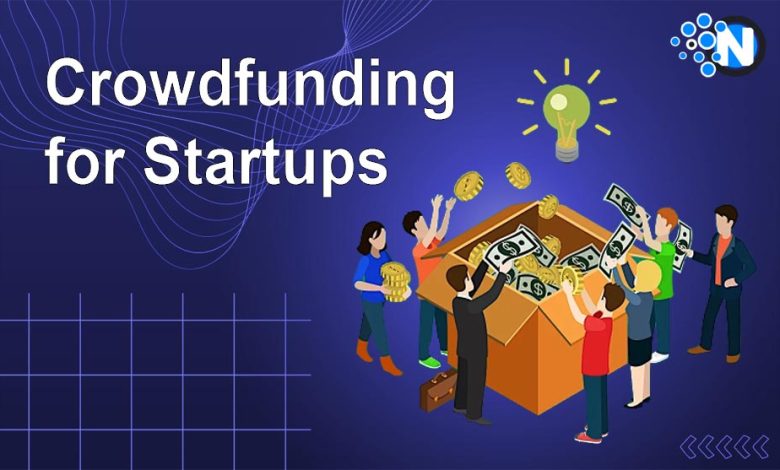 Crowdfunding is very crucial for startups and emerged as the game-changing solution in this highly competitive landscape. It allows small businesses to leverage money and resources from big investors. As a result, they can streamline their core operations and accomplish all necessary tasks to stay ahead of their competitors. With the advancements in the digital world, many platforms are available over the web, allowing you to get advantages from equity to reward-based campaigns. However, only a few are capable of delivering exact outcomes as required. In this guide, we will explore the features of the top 8 best crowdfunding for startups.
Best Crowdfunding for Startups
After exploring the web, we have enlisted the top 8 best crowdfunding for startups, promising to deliver the required results.
GoFundMe is a popular crowdfunding platform enabling individuals and businesses to raise their funds for various purposes. As a result, they can streamline multiple personal, medical, creative, and charitable processes to make their mark in the world. The top-notch features are the following.
It is primarily used for donations and charitable giving procedures.
Users can also create campaigns to share and promote their financial goals on social media.
GoFundMe is best known for its ability to manage crises such as medical emergencies, educational expenses, and disaster relief.
Pricing
GoFundMe has not announced a customized pricing plan. Instead, they will deduct a transaction fee based on the amount you raised as a fund.
Kickstarter is one of the best in business, providing immense reward-based crowdfunding. It is an ideal choice for startups mainly focused on creating unique ideas and innovative products. Other features included are the following.
It has a broad user base and has a global reach.
No equity and debt obligations make it the top choice for many startups.
Also, it is highly adaptable to marketing requirements and modern demands.
Pricing
Kickstarter also doesn't provide customized pricing plans. However, they can deduct a straightforward 5% from the total capital. Further, transaction and pledge fees are there\, reducing your overall funds.
Indiegogo has also made its entry to this rundown on the best crowdfunding for startups because of its exceptional flexibility. It delivers outstanding functionality in both reward-based and equity crowdfunding campaigns. Consequently, it makes it suitable for a wide range of startup funding. Some other top features are the following.
It offers flexible funding options catering to specific demands and needs.
Further, it supports various types of projects.
Besides, Indiegogo has access to a global network of backers.
Pricing
Indigogo charges are different according to the country of the campaigner, with Japanese users being charged the most, 4.4%.
AngelList helps startups connect with other investors and venture capital firms. Although it is not a traditional crowdfunding platform, it still offers the opportunity to raise capital and connect with experienced investors. Other features are the following.
It has the potential for substantial investment amounts.
You can also get complete guidance about scaling your business.
Additionally, it helps tech startups to flourish in this competitive landscape.
Pricing
The pricing and fees for different plans are as follows. It is essential to remember that these will be charged on the total funds raised.
Base: 0.75%
Core: 0.2%
Institutional: 0.15%
If you are looking for a good equity crowdfunding platform that allows startups to raise capital from a broad investor base, StartEngine will be the perfect choice. It ensures the democratization of access to investments and mainly focuses on technology and innovation. Some of its top attributes are the following.
It promotes financial inclusivity to provide a platform for fundraising for various industries.
StartEngine revolutionizes traditional crowdfunding by utilizing a new approach to reach entrepreneurs.
Also, it provides a direct route for businesses to sell their equities directly.
Pricing
There are no confirmed details available about the pricing plan for the StartEngine because most of its services are entirely free.
Wefunder is another great source of crowdfunding due to its diverse pool of investors. Founded in 2012, it provides a direct route for startups to expand their growth in this digital marketplace. Moreover, you can quickly raise funds with this software as it enables you to connect directly with the general public. Other features are the following.
This platform emphasizes the democratization of finance.
Wefunder also promotes the idea that anyone can be an investor in startups.
It fosters entrepreneurship by changing the startup financing system.
Pricing
WeFunder charges 7.9% of the total fund a company raised during its campaigns on this platform. That's why it is not a good choice for very small-scale startups.
SeedInvest was also launched in 2012 to ensure equity-based crowdfunding for startups. It provides opportunities for investors to invest in beginner companies and leverage high profits by promoting them across different platforms. Also, it features several other exclusive characteristics, as shown in the following section.
It provides essential tools to raise capital in legal ways.
SeedInvest also promotes the growth of the entrepreneurial ecosystem.
Additionally, it carefully selects companies to invest in a variety of businesses.
SeedInvest has a 2% transaction fee on the total amount you withdraw from the capital accumulated during the journey.
Lastly, we have placed Republic in this rundown on the best crowdfunding solutions for startups. With its simple policies and influential investor' reach, you can raise immense capital for your company. Other features of this high-end tool are:
Republic's platform fosters innovation and entrepreneurship by connecting promising ventures.
It delivers a simplified fundraising process to ensure accessibility.
Further, you can reach a more significant number of investors.
Pricing
Republic charges the transaction fee from 2% to a maximum of 5%, based on the amount you withdraw from your account.
Final Verdicts
These are the top 8 best crowdfunding solutions for startups. When you are going to launch your new company, particular challenges will arise in terms of financial aspects and resources. Thus, it is necessary to raise funds to meet the critical demands of the modern world and streamline different operations to take the company to an ultimate level of success. However, finding crowdfunding that caters to your requirements and delivers all potential benefits is very hard. So, you can find the one according to your needs from this guide, as all promise to deliver the desired results.