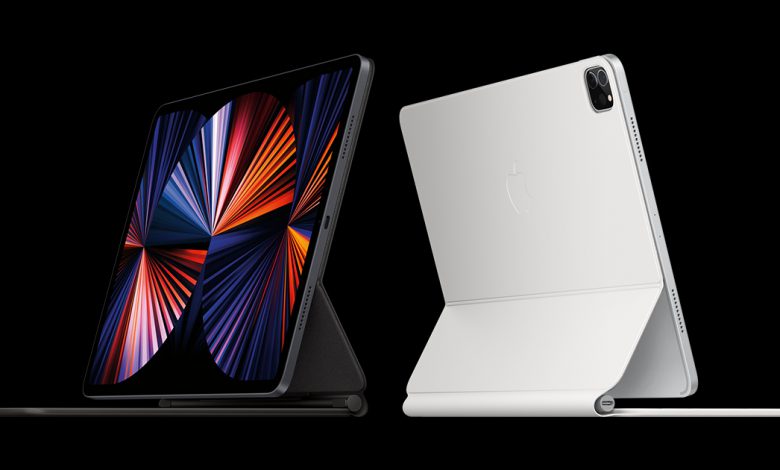 Apple's ninth-generation iPad isn't a huge jump forward in terms of design or feature enhancements for the line, but as the cheapest tablet in the market, it'll work. For more than a decade, the iPad has been a staple of Apple's line of products. Despite minor changes from year to year, it has always been recognizable as Apple's flagship tablet and remains the usual choice for customers looking for a low-cost option.
With better CPUs, twice the storage, and a spectacular new video-calling camera, Apple's revamped low-end iPad looks likely to maintain its market position. The 10.2in iPad costs £319 ($329/A$499) – £300 for students and is Apple's most affordable tablet. As a result, the experience of using the 2021 iPad is identical to that of the 2020 iPad, but with an upgraded iPad OS15 and a few new enhancements that maintain it firmly in the first place.
Also Read:
Framework
The new iPad appears to be the same as the previous iPad, which appeared to be similar to the iPad before it. Apple appears unconcerned in changing the design and feel of its entry-level iPad, making it feel like a pleasant throwback to the tablet's early days. With a weight of just over a pound and dimensions of 9.8 x 6.8 x 0.29 inches, the iPad remains a thin, light tablet. It still has the same machined aluminum chassis and is available in the same two colors: silver and Space Gray.
When held in portrait mode, the home button remains prominently featured in the center of the bottom bezel, with a TouchID sensor built in to unlock the device with a fingerprint. This is also the only iPad that still uses a Lighting port for charging rather than a USB-C port.
Availability of Storage
It's encouraging to see that Apple has increased storage options this time around. The eighth-32GB generation's and 128GB capacities have been replaced by 64GB and 256GB capacities. This may have indicated a price increase, but it hasn't. Apple's entry-level iPad, the 64GB Wi-Fi model, is still $329. A cellular version with the same capacity costs $459. If you choose the 256GB model, you'll spend $479 or $609, depending on whether you want Wi-Fi only or Wi-Fi and Cellular.
Audio
The speakers at the bottom edge of the iPad 2021 sound well enough that it is easy to viewing movies or playing games without proper headphones. They also get very loud, although the sound quality becomes very tinny when the volume is turned up.
However, you will get a better listening experience if you plug in a nice pair of headphones through the headphone jack, a simple pleasure that feels like a luxury now that Apple has removed the headphone jack from all other iPad models.
Read:
iPadOS 15 Software
Apple released iPadOS 15 the same week as the iPad 2021, and the new operating system has some useful new features that make the iPad more versatile.
Most importantly, widgets may now be placed anywhere on the home screen, exactly as on iOS, and there's a handy new multitasking menu accessible via a small icon at the top of every app. It appears as three small grey dots on a horizontal line, and when you tap it, a small window appears with icons for viewing the program in three different modes: fullscreen, split view, or slide overview.
Camera
The Apple iPad 2021 features the same 8 MP rear camera as its predecessor, and it captures details and color just as well. It takes good images both indoors and outdoors, but if you have a new iPhone or a premium Android smartphone, it probably takes better photos.
The really exciting camera news regarding the iPad 2021 is that Apple has updated the front-facing camera from last year's tiny 1.2 MP sensor to a superb new 12 MP TrueDepth ultrawide camera with support for Apple's new(ish) Center Stage function.
Read:
Battery life
Apple advertises the iPad 2021 as lasting up to 10 hours on a full battery, or up to 9 hours if you're on a cellular connection.
However, as is often the case, the company is creditably conservative in its battery life promises: the new iPad 2021 lasted 11 hours and 59 minutes on our tablet battery test, which tasks the slate with endlessly browsing the web over Wi-Fi with its display set to a brightness of 150 nits. Furthermore, the iPad 2021 charges quickly: if you plug it in at 9% power, the battery will be charged to 50% capacity in one hour.
Conclusion
The 10.2in iPad remains the greatest tablet for the majority of users, providing an unmatched mix of value, performance, software, and longevity. It's not flashy, and it has some outdated technology, such as the lightning cord and wifi5, but its classic design ensures that accessories designed for many previous models will still fit. The increased capacity to 64GB is good, as are the quicker CPU and better display, but it is the Centre Stage auto-tracking video call camera that is the most significant update and will be most handy.