A home with all essential kitchen gadgets is no less than heaven in any aspect. You can make your favorite food anytime with the help of the necessary utensils. Moreover, perfect kitchen gadgets improve the food taste and make you more efficient than before. Thus, it is compulsory to furnish your kitchen with the latest innovations. Keeping this aspect in mind, we have created a comprehensive guide on 7 essential kitchen gadgets you must own for your home.
Why Your Kitchen Should Have Essential Gadgets?
The old style of cooking takes a considerable time. Traditional gadgets won't work in this era when it is becoming difficult to spare a single minute. Moreover, the number of general members of a single family is also increasing. So, it would be best to be quick while cooking breakfast to prevent sending your children to school with empty bellies. Thus, all these factors make purchasing the top kitchen gadgets crucial to increase work speed. Besides, these products will also give an ergonomic look to your kitchen by adding classy features.
What Are The 7 Essential Kitchen Gadgets For Your Home?
Technology has revolutionized things incredibly by putting exceptional features in the products. So, it is getting more and more challenging to select a product as the one you choose will be dominated by the other for having extra attributes with time. Therefore, we develop this guide showing the top 7 essential kitchen gadgets for your home. Moreover, the products in this list are selected based on performance, durability, cost and efficiency after testing them. Thus, you will be able to enjoy your desired outcomes by using these gadgets.
1 – Oster Pro 1200 Glass Blender
Oster Pro 1200 Glass Blender is slightly more expensive than its counterparts. However, it can provide the perfect blending experience due to 7-speed settings. Thus, you can chop a wide variety of vegetables and other crushable things. While, the dual-direction blade makes it easier and faster to grind the ingredients for smoother results.
Moreover, the jar is big in size and made of durable borosilicate glass, which not only withstands high internal pressure but also survives thermal shocks. Consequently, Oster Pro 1200 Glass Blender will provide you with long-lasting results. An additional 24 ounces smoothie cup also comes with it, which you can use to make juices. Besides, the cord contains pure copper that passes the current effectively for enhanced performance.
What We Like The Most?
Large Capacity
Borosilicate Glass Jar
High-Quality Cord
7 Speeds Settings
Dual Directional Blade
What Are The Cons?
Metal Plates Rust Away
Slightly Expensive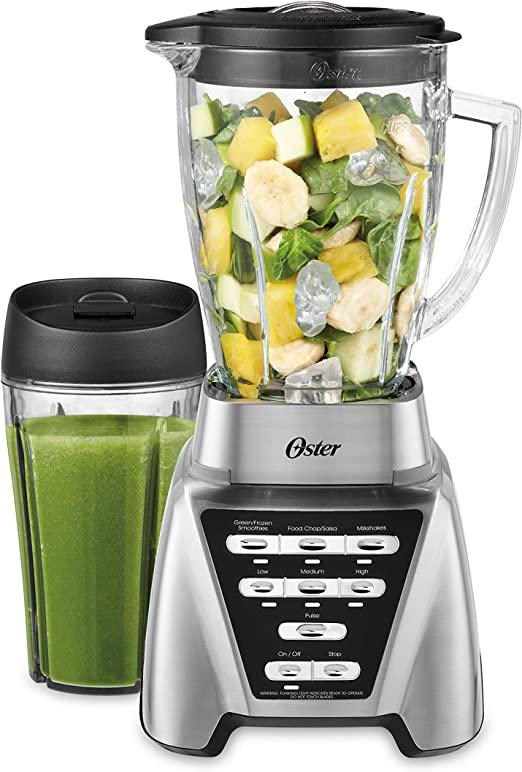 2 – COSORI 1500W Electric Kettle
COSORI Electric Kettle will be an excellent choice if your family members are job holders or students, as it features 1500W power. Thus, it can boil water quickly. With a large capacity of 1.7 liters, you can make 7 cups of tea and coffee at once. Moreover, the readily heating ability allows you to boil eggs. Thus, you can enjoy your breakfast and prepare yourself for challenging work simultaneously.
The auto-shutdown feature protects you from hazardous consequences by turning off when water boils completely. Moreover, boil-dry protection won't allow you to run it when not working. Therefore, COSORI 1500W Electric Kettle is the best replacement for your traditional stove and Microwave oven. Constructed with stainless steel and borosilicate glass, Cosori ensures keeping your water safe and pure from heavy metals.
What We Like The Most?
Wide-Open Mouth
Auto Shutoff
Large Capacity
Quick Boiling
Easy To Clean
Copper Wired Motor
What Are The Cons?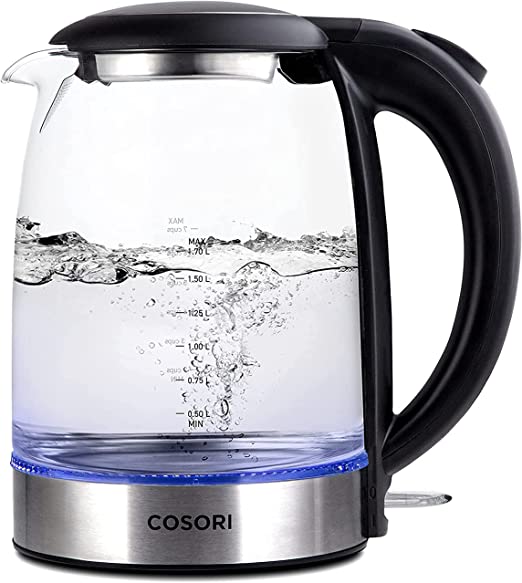 3 – Ovente Electric Sandwich Maker
We come up with Ovente Electric Sandwich Maker in this guide because of its versatility. Besides making delicious sandwiches, you can also prepare omelets, fried eggs and French toast. The non-stick coating does not rust rapidly and prevents your food from contamination. Moreover, the body features stainless steel, accompanied by anti-skid feet. Thus, it does not slip easily and prevents compromising your kitchen safety by protecting you from severe accidents. The heating elements capture heat quickly and provide efficient results. In addition, the indicator informs you when your food is ready.
What We Like The Most?
Fast Heating
Enhanced Safety
Stainless Steel Composition
Non-Stick Coating
Versatility
Not Expensive
What Are The Cons?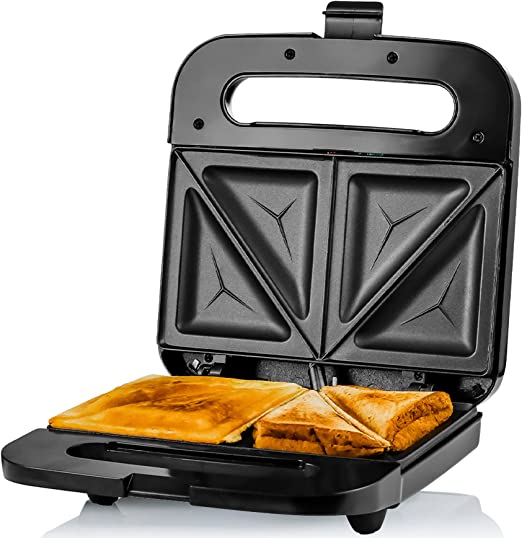 4 – Alpha Grillers Instant Read Meat Thermometer
Alpha Grillers, one of the latest kitchen products brands, has designed this high-quality thermometer for your kitchen use. In addition, the best thing about this gadget is that you can check the temperature in a rapid session. Not only for meat, but Alpha Grillers Thermometer also serves as the top choice for monitoring the heat of BBQ, baking materials, liquids, and candies. Coming with all accessories, it provides you instant results in mere 2 to 3 seconds. Moreover, the water-resistant attribute lets you dip it in the frying pan to check the temperature. The calibration is extremely easy, giving you a dynamic experience.
What We Like The Most?
Complete Accessories
Easy Calibration
Multipurpose Use
Quick Result
Large Dial
Water Resistant
What Are The Cons?
No Customer Support
Easily Breakable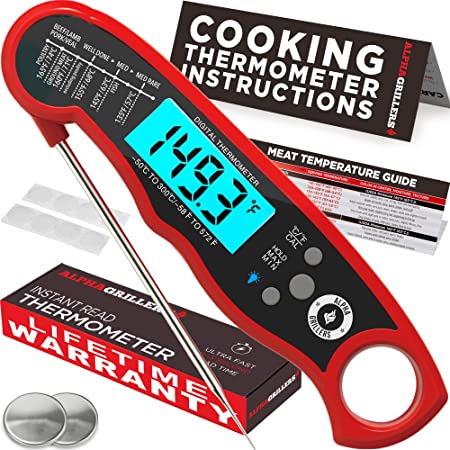 5 – Cuisinart CCO-50BKN Deluxe Electric Can Opener
By not using Bisphenol A (BPA) in construction, Cuisinart has made CCO-50BKN Deluxe Electric Can Opener immensely safe for household and kitchen use. In addition, it features an exceptionally engineered motor system. Thus, you can use it to open bottles of any size. Moreover, a powerful cutting blade also assists you in unclogging the tightly obstructed cans. All this activity can be performed by touching a single button, making it ridiculously easy to operate. At the same time, the removable activation lever is also there to provide an effortless cleaning setup.
What We Like The Most?
Strong Base
Easy To Operate
Removable Activation Lever
High-Quality Engineered Motor
No BPA Use
What Are The Cons?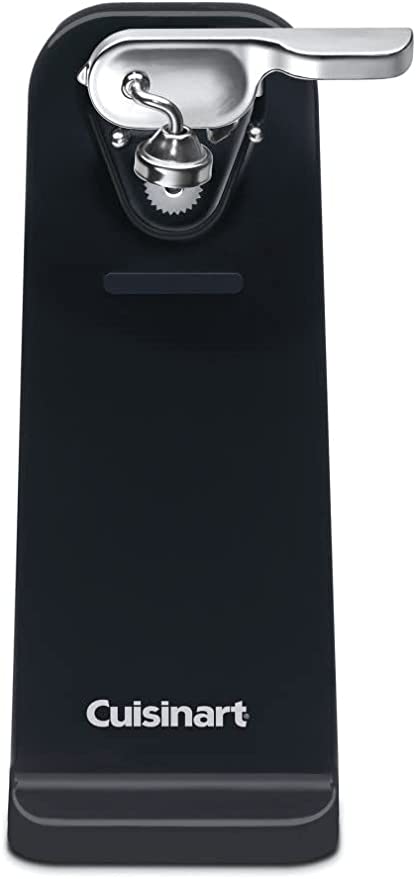 6 – Amazon Basics Digital Kitchen Scale
With larger dimensions, Amazon Basics Digital Kitchen Scale provides you with enough surface area for weighing various cooking ingredients and vegetables. Using advanced sensor technology, Amazon has made this product extremely effective for measuring a good range of weights from a minimum of 2 grams to a maximum of 5000 grams. Moreover, you will get the results on a digital screen in 3 units: ounces, grams, and pounds. While, the stainless steel body doesn't get rusted quickly, giving you long-lasting usage.
What We Like The Most?
2 AAA Batteries
Wide LED Screen
Large Dimensions
Advanced Sensor Technology
Quick Measurements
What Are The Cons?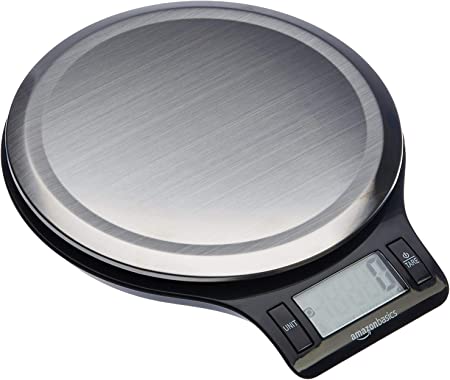 7 – Presto 07061 Electric Griddle
The leading kitchen brand Presto has made this durable Electric Griddle with a 22-inches cooking surface. Thus, you can make food for numerous family members at once. Moreover, the non-stick coating prevents the accumulation of heavy metals in cooked food. No tools are needed to assemble it, making it efficient and easy to use. By removing the handles, you can store this Presto Electric Griddle in any safe place painlessly. Besides, the master heat control allows you to change the temperature level conveniently to make a variety of food, including pancakes, omelets and other fried items.
What We Like The Most?
Master Heat Control
No Assembling Required
Easy To Store
Large Cooking Area
Removable Handles
What Are The Cons?


Final Verdict
All these are the details about the top 7 essential kitchen gadgets for your home. Possessing these gadgets is very important if you want to be a kitchen expert. These gadgets will not only allow you to maintain food taste but also enable you to complete the cooking process quickly to spare enough time for going to the office and other valuable activities. That's all about this guide. I hope it will work best for you. Stay tuned for more information!