Tech
6 Biggest Web Hosting Myths & Misconceptions Decoded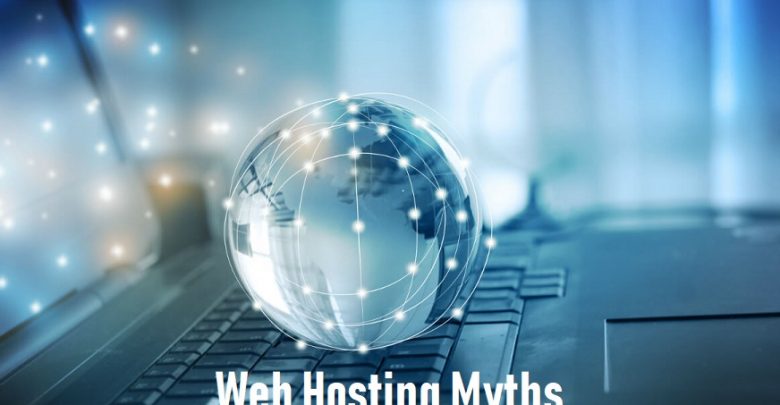 Web hosting is an essential expense for any business that has an online presence. When you look for a provider, you need to evaluate them on the basis of factors such as speed, security, performance, scalability, and pricing. However, choosing an apt provider goes much beyond these considerations because there are several myths attached with web hosting. Let us debunk the biggest myths and misconceptions related to web hosting so that you can choose one with ease and confidence.
Myth #1: All hosting providers are just the same
When you start looking for a provider to host your website, you will be surprised about the number of options in the market. And you will probably think that just any of them will work for you. However, you cannot just trust anyone with the responsibility of your business website and need to evaluate them on parameters like server reliability, response speed, number of domains allowed, support services, uptime records and more. Further, you need to decide on the basis of your requirements and budget as well.
Myth #2: Free is always the best
You may be happy about the fact that there are some free web hosting service providers out there. But remember that good things always come at a cost and no provider would offer something great for free. Understand the significance of finding a reliable service because the fate of your business website depends on it. After all, you would not want to compromise with its accessibility and performance just to save money. Opting for a free provider may land you in trouble as you may end up losing your customers and reputation.
Myth #3: Good hosting has to be expensive
Businesses tend to equate the quality of hosting services with the price but the fact is that, good ones need not always be expensive. The idea is to find the provider that offers the right balance between quality and pricing. There are a number of packages that you can compare and find the optimal one that gives value for money to your business. You can also look for some deals and coupons. For instance, you can use a WP Engine promo code to save your expenses yet get the most amazing hosting services for your website.
Myth #4: You need to be a techie to host a website
Another myth that is prominent in the web landscape is that only someone with great technical expertise can create, manage and host a website. The fact that several web hosting providers offer free platforms for creating and managing websites has toppled these myths completely. These platforms are user-friendly and feature rich, which makes them easy to use and result-oriented as well. With the right hosting service, even someone with limited IT skills can manage and run their websites with ease.
Myth #5: Simply hosting with your domain registrar is the best thing to do
If someone tells you to simply host with your domain registrar, don't fall for the bait. Registering a domain and buying web hosting are totally different things. Even though this may be an easy way out but you may end up losing the features those other providers have to offer. Also, this deprives you of finding a package that is perfect for your needs; rather, you will have to settle for whatever is made available to you.
Myth #6: You need to find a provider with no negative reviews
It is a usual practice for businesses to check out the online reviews for any service before taking it up. The same applies to web hosting services as well but the truth is that you cannot practically find one that does not have any negative reviews. In the realistic world, you will find a few even for the best service providers because people do post bad things when they are upset and may later come to terms once their concerns are resolved. At the same time, you should not ignore such reviews but go through them analytically to make a practical decision.
When you are out to shop for a web hosting service, research is the key. Consider the best options that are available out there and evaluate the pros and cons of each before arriving at a final decision. Also, knowing about these hosting myths and misconceptions can be of great help in deciding the one that would be the best for you. With proper research, analysis and understanding, you will definitely be able to find the right provider and a great package that is a perfect fit for your website needs.