Business
Technological Interiors: 11 Trends For Creating a Smart Home
Technology has advanced a great deal in recent decades. Many things that once seemed like a science-fiction dream are now available in reality. At the same time, technology continues to develop intensively and offers modern man new ways of simplifying everyday life. For example, we no longer need to worry that we forgot to turn off the light before leaving the house or left the notorious iron plugged in. All thanks to the advancement of the smart home system.
1. Remote Control
The days when every home appliance had its remote control are long gone. Today, manufacturers are producing companion apps for appliances on a smartphone or tablets that help the user remotely control the situation in their home. The remote control makes homes more efficient, safer, and more comfortable. This capability has a direct impact on energy savings and reduced flat bills.
Appliances can be controlled not only by remote controls and apps. Special sensors, such as motion and temperature, help control the operation of appliances. For example, if you have a heater or air conditioner in your home, the thermostats can help you set their modes. There are also special "smart" hubs to which many devices can be connected remotely. Through one such communication hub, which can be a smartphone, you can control all appliances in a smart home system – from lights to a kettle.
2. Smart Gadgets For the Interior
Popular interior smart solutions include CCTV cameras, thermostats, alarm clocks, and systems for controlling artificial and natural light. The traditional wall switch looks rather obsolete. You can control color, temperature, and light intensity from your smartphone. Another popular option for a smart home system is a voice-controlled smart speaker. It recognizes human commands and controls other devices. When lights come on in the morning according to a script you set, pleasant music plays, and coffee starts brewing in the kitchen, it feels like the future has already arrived.
3. Security Systems
You should also consider smart security systems for your home for reliability. Key functions are integrated into a smart system. The user can see who is at the flat door, remotely open locks, turn on lights and control the temperature in the house. A nice bonus is that such systems help reduce home insurance rates.
4. Video Surveillance System
 One of the possibilities for smart homes is a smart video surveillance system. A video camera is a server with an Internet address that can be contacted from anywhere in the world. The system allows surveillance data to be viewed from any distance. The house is divided into several areas, and controllable video cameras are installed in the most important areas. Typically, the areas to be protected and monitored are: the area around the building including the fence and freestanding buildings; entrance gates, doors, gateways, driveways, and entrances to them; and entrance and lift halls in basements and flats. The cameras can work continuously or be triggered by movement so that they do not record unwanted information. The signals from the cameras are summarised in a control center.
4. A Virtual Gym
The advantage of training at home is obvious – you don't have to spend time traveling to a health club. On the other hand, many novice athletes have discipline problems. Also, training without the supervision of qualified staff can be fraught with injury. Modern technology offers virtual home gyms that create a realistic training effect.
These exercise machines are based on elements of rowing, cycling, and treadmills. The devices are complemented by facial recognition systems that identify the user and adapt the gadget according to the individual's personal preferences. The exerciser also helps you track your progress and monitor your heart rate, as well as measure muscle and fat mass, bone composition, and more.
5. The Robot Assistant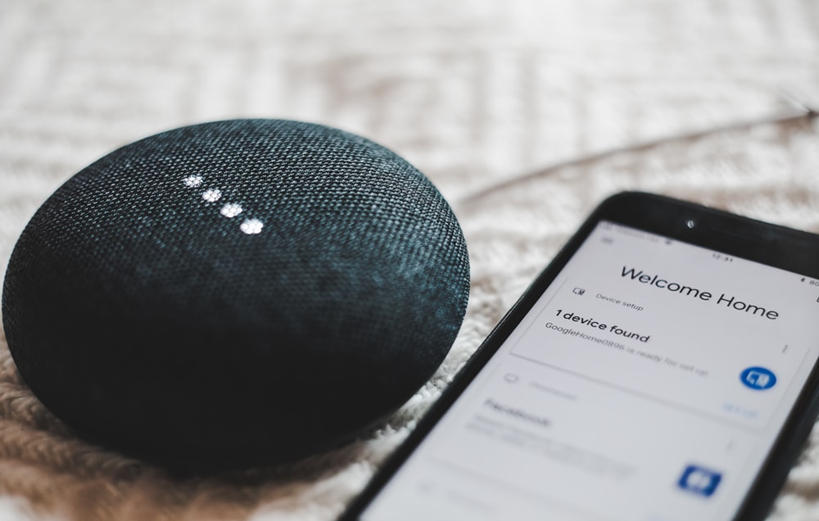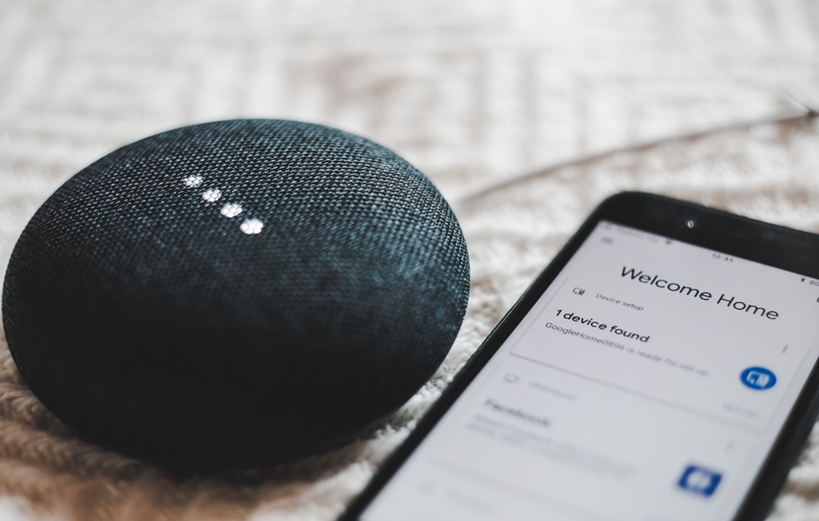 The development of the personal assistant robot industry began with the development of the robot hoover, so popular today. They have evolved from expensive toys into truly useful cleaning tools. Now, robot assistants integrated into smart home systems can mow lawns, clean swimming pools, and take pictures of their owners. Personal assistants can also come in handy for the socially disadvantaged – the elderly, the disabled, and people with cognitive impairments.
6. Bio Fireplaces
These fireplaces can be on the wall, floor, recessed, or even table-top. They do not need to be connected to a cooker hood, have a chimney, or provide fire protection. Bio-fireplaces are powered by denatured ethyl alcohol, which burns without the smell of smoke. This fireplace is an environmentally friendly solution and a significant energy saver.
7. Climate Control System
Allows you to control parameters such as temperature, humidity, fresh air intake, and air filtration for each room. If you wish, the temperature in your home will go down at night and up in the morning.
8. The Smart Washing Machine
It's times faster, makes almost no noise, uses far less energy, and generates a foam that removes the most difficult dirt. And best of all, you can press the 'pause' button at any time and add any forgotten items to the wash. You sometimes have a single sock left over, don't you?
9. Luminescent Textiles
Luminescent textile is a unique lighting system that combines multi-colored LEDs and colored fabric panels. The result is a living, luminous wall that also saves on lighting costs.
10. Presence Simulation System in the Home
The simulated presence in the home is almost identical to that shown in the film Home Alone', when the main character plug in lights and music to scare away burglars. This system can switch lights off and on in various rooms at many intervals pre-recorded and turn on the music with many audio tracks with the owners' voices.
11. "Smart" Bed
Maintains the sleeping position, raises and lower the upper and lower halves of the mattress. You can choose the desired mode:  anti-snoring, watching, or reading mode. The can be controlled using the remote control, an app on your smartphone, or your voice.