Web Dev
10 Vital Elements That Every Church Website Must Have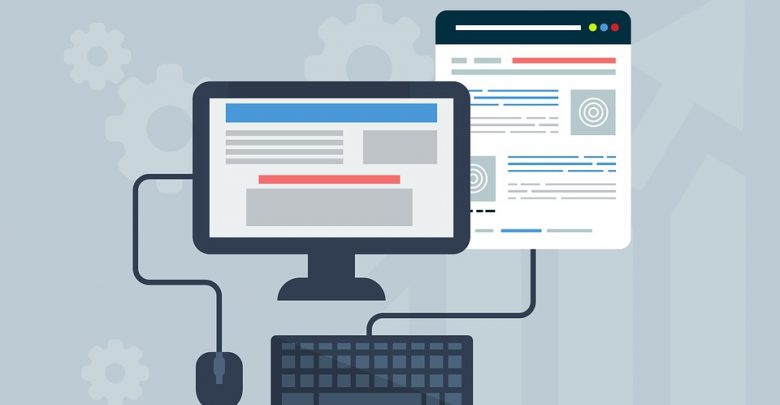 Having a website has become mandatory for churches today because this is the way people connect today. While a website enables you to keep the existing members engaged, it also helps you to reach out to the prospective ones. Therefore, it serves the opportunity to extend your reach irrespective of the geographical barriers. But there is a difference between just having a website and having one that is impactful enough. Even before you invest in a new site or upgrade an existing one, you need to have a clear vision about its look and feel. The site's design is perhaps the first thing to consider if you want to build a presence that pulls crowds. Here are the vital elements that you should absolutely prioritize while ideating your church site.
1- An engaging home page
The home page of the website is the first point of contact with the existing and prospective followers. So it should be high on the engagement value in terms of design and content. Essentially, a storytelling element with the right mix of text and visuals will make it impressive for the visitors. At the same time, it would be best to keep the interface clean and clutter-free so that the user goes to the end. Having navigational elements that take the user to the inner pages is also important because they will keep the visitors on the site for longer.
2- A compelling benefit statement
When visitors land on your church website, you would want to convert them into followers. Wouldn't it be good to tell them the benefits of being connected with your church? Obviously, yes and this is the reason why a compelling benefit statement should be a part of your website's design. Rather than being explicit, include this statement seamlessly into the design so that they are driven voluntarily. Make the statement clear and concise, explaining how attending the church would make their lives better.
3- Plan A Visit button
Another element that your church website should not miss is a clearly visible "Plan A Visit" button. In fact, you must have it on every single page of the website because the purpose of the site is to bring the followers to the church. Once the user clicks the button, give them complete details about your address, parking, service timings and more information they may want. Adding a map is a great idea because it makes convenient for them to get directions for reaching the church. To highlight the upcoming events to entice them to visit sooner rather than later.
4- Messaging in design
Messaging is what matters the most to the people with a spiritual inclination. Ensure that your church has a unique and consistent messaging in the first place so that followers are able to connect with you anywhere. Once you have a well-established message for the congregation, weave it into your website's design and content. You can check out some awesome worship backgrounds available online and choose the ones that match your messaging. Use them on your website to enhance its visual appeal and keep the visitors engaged. What's more, you can even keep changing the backgrounds for giving the site a fresh look and feel.
5- Current, correct and complete information
While messaging is important, your visitors would also want current, correct and complete information on the website. Make sure that you showcase the latest and upcoming events that your church plans to organize on the website. Your followers would probably access the information from the website and attend the events. This means that you can have a greater number of people turning up for the events and meetings.
6- Easy navigation
A website's design is not just about the aesthetic value but includes the ease of use as well. The navigation, therefore, should be simple to the extent that even a layman is able to move from one page to another. Make sure that the basic information such as an address, contact details, and service information are easy to locate. After all, you would not want them to get lost and confused because they may end up leaving the site for good.
7- FAQs and support
When you have new followers coming to your site, there will be a lot of questions that they want to ask. Including a comprehensive FAQ section is a good idea if you want them to get the answers and build a trustworthy relationship. Further, you can even give them chat support so that they can ask anything and get any information they want. The Live Chat feature makes your website extra smart because it enables you to connect with the users in real-time and converse with them as real people do.
8- Social media integration
Social media is a channel that you cannot miss out on if you want to grow your church's reach extensively. Therefore, you must integrate your church website with your social media pages so that your members can join the networks. Include links to popular platforms such as Facebook, Instagram, and Twitter and encourage website visitors to join the online communities on them.
9- Payment integration to facilitate online donations
Another element that your church website must have is payment gateway integration to facilitate online donations for the visitors. This feature is of great value for people who cannot visit your church physically but still want to contribute financially. Providing popular payment methods on your church websites helps. But you should assure payment security for the contributors so that they can transact without doubts.
10 Mobile view compatibility
Since a majority of users prefer to access websites via mobile devices, mobile view compatibility is something that you cannot ignore. A website that is not mobile-friendly will be unable to keep the visitors hooked on because the mobile viewing experience will be sub-optimal. Make sure that the design of your website is responsive so that it delivers seamless experiences irrespective of the device used.
Including these elements in your church website is the key to building one that is capable of engaging the audience and keeping them connected with your church. The best way to do so is by collaborating with a website development agency that specializes in creating church websites.