SEO
Why and how Voice Search Will Dominate SEO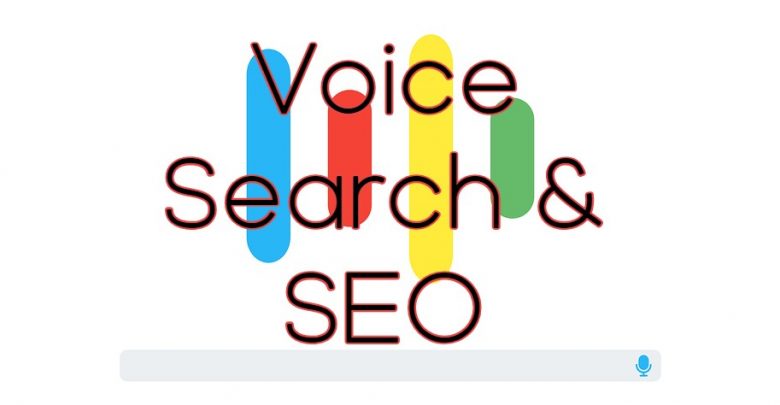 In this digital world, voice search is an evolving trend and it is something most vital that businesses and marketers should keep an eye on. More and more people are speaking to their devices when it comes to find something informative or when they want to make day to day purchases.
Apart from the size and nature, every business will see a significant impact voice search will have on SEO. In this article, we will shed light on why and how voice search will dominate search engine optimization in 2020 and beyond.
What Is Voice Search?
It is a web searching approach that lets internet users speak into their mobile devices instead of typing to get search results. Speech recognition and audio technology together understand what users are speaking and then deliver appropriate results orally. Voice technology has been around for decades but now it is becoming a commonly used search method especially for users who are on the go.
Why is Voice Search an Important thing for Businesses?
More and more users are using voice searches when they need to find useful details or stuff, and businesses should be doing voice search optimization in order to appear in more results. As it is an evolving search method these days, if brands don't optimize correctly for voice, they might be suppressed by the competitors.
Reasons Why People Prefer Voice Search:
No other search method is faster than the voice. People can find what they need in seconds even without getting hands-on keypads. Users do not have to spend time finding the right words and alphabets on keyboards to submit a query. For businesses and brands, it is an opportunity to appear in more searches and to convert first time users into valuable customers.
As speaking is faster than writing, users can save a lot of precious moments for other productive things instead of typing on keyboards. When users are successfully able to save time, they are more likely to do other productive things to stand out.
Voice search can be accessed by everyone even one who is facing optical problems. Not everyone can type but can speak easily. That is the reason, voice search is popular among mobile users with different disabilities.
How Voice Search Will Impact SEO
As everyone associated with the digital marketing knows that search engines bring up the most relevant, informative, fast loading and responsive pages when someone submits a search query via voice search, a properly optimized website will always be closer to the top. As most of the voice searches are made via mobile devices, a responsive website with fast loading pages will be shown in more results, as per Google's mobile-first indexing method. Voice search will have a significant impact on what keywords you use, how you optimize content and overall appearance of the website.
Tips to Optimize for Voice Search
Here are some proven voice search SEO tips that every business should take on to appear in more search results.
Make sure your Web Page is responsive and Loads Quickly
Just like traditional SEO, fast-loading web pages appear on the top of voice search results. Voice searches are made on mobile devices, so a website should be developed with a responsive web design to be viewed properly on mobile devices. Ensure to do image optimization, file compression, and reduce the server response time to a minimum.
Write the Way That You Speak
Internet users tend to write short phrases and keywords when searching traditionally (via typing). But, in voice search, they are more likely to speak long keywords like 'best fast food restaurant near me'. In order to make sure you will appear in more searches, create content in a way you speak. Make use of long-tail keywords and optimize content accordingly to increase the visibility of your business in voice searches. Long-form content is always rank higher in both voice and traditional searches.
Concentrate on Local Searches
Almost 22% voice searches are made to get location-based information. That is the reason, businesses and brands should focus on local SEO more to appear in more voice searches. Use keywords that are useful for local searches and be sure to submit a business on local directories and listing services.
Create FAQ pages
As it is mentioned above that people tend to speak lengthy phrases while using voice search, a site with FAQ page appears in more searches. Make sure to answer the most common frequently asked questions to help users find useful information instantly.