Mobile Phones
What the future holds for the smartphone industry – Few upcoming phones in 2018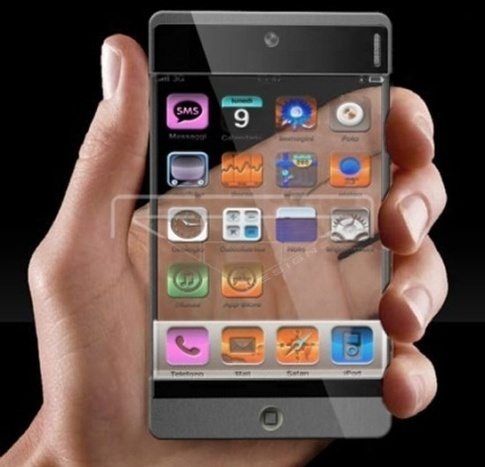 Given the fast pace at which smartphones are evolving, there's something waiting for us always. No sooner did you buy your last handset that you will be expecting something new, perhaps the next big thing. If you're a gizmo and you love to change your smartphones for the better ones as soon as they arrive in the market, you must be waiting for few of the best ones. We've made your task easier by rounding up the names of the best smartphones for 2018 and experts consider these as the best among all platforms.
If you are looking for the phones which haven't yet launched but can stir up the market once they arrive, you've clicked on the right post. Read on to check out the list of the best upcoming phones for 2017-2018.
#1: Nokia 9
This is going to be the next generation smartphone which is rumoured to be given the name of Nokia 9 and it is going to be a better phone than the Nokia 8, which is currently the latest one. The display has adopted curved edges with 18:9 ratio and with Nokia 9 you will see the introduction of the latest waterproofing material. Nokia has promised to continue with the Zeiss partnership and will also provide the Bothie function of Nokia 8. Nevertheless, it has been suspected that this new flagship phone will offer best performance than any of the other phones.
#2: Samsung Galaxy S9 and S9+
The smartphone giants never sleep and it hasn't been too long that Galaxy S8 an S8+ that we began to hear about the future plans of Samsung. The Galaxy S9 is said to be coming in 2 different sizes and they both stick to the Infinity Display. Samsung debuted the dual camera option on Note 8 and we too expect to see such skills coming in S9 too. There are also rumors that it will be running Snapdragon 845 and people can expect this phone to come to the market in April 2018.
#3: HTC U11 Mini and HTC U11 Plus
There have been few rumors which suggest that the mini version of HTC flagship U11 come in the form of HTC U11 Mini, presently given the code name of HTC Ocean Life. This is predicted to be a mid-range phone with a Qualcomm Snapdragon 660 Processor, 16 megapixel camera, 5.2 inch Full HD display and also a 2600 mAh battery. However, as per the recent reports, HTC is not only going to launch Mini but launching U11 Plus too. The phone will come with an 18:9 display at 5.99 inches and it has got an 8 and 12 megapixel camera. This proves that HTC is going to do only Google phones.
#4: Next Sony Xperia
Sony offers new phones more often than people have hot meals. After experiencing the Xperia XZ1, XA1 and Compact, it is being suggested that Sony might be eager to alter the design of smartphone. This is indeed big news and users have had a similar OmniBalance design in Sony Xperia phones since Z1 of Xperia. There's no such word on what you may expect to see and when you may see and hence it is safe to say that MWC 2018 would see some other venue for CES.
Therefore, if you're eagerly waiting for the best upcoming smartphones for 2018, you should definitely take into account the above mentioned ones. The future is indeed interesting for the gizmos and hence you're going to have a really great time in 2018.