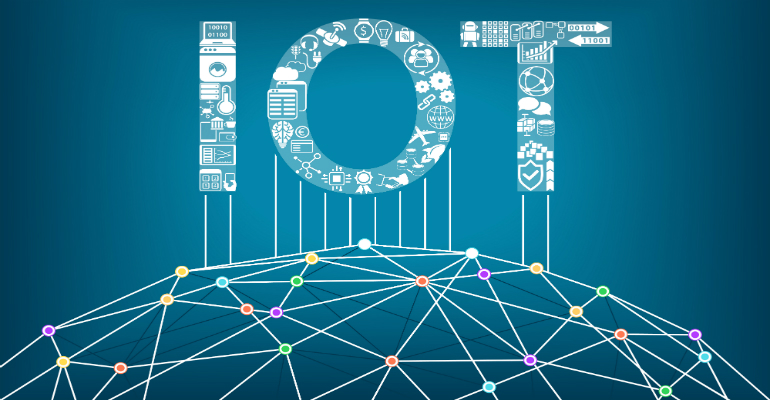 IoT (Internet of things) technology bridges a variety of devices including smart home appliances, software, electronics, and other tech gadgets with help of sensors, software, and other technologies. IoT connects physical objects and devices with each other for the purpose of connecting and exchanging data with other systems and devices over the web. This innovative technology has entered several industries by creating smart homes, smart healthcare settings, connected automobiles, and smart industries. Things and processes are easier when the physical world is bridged with the digital landscape.
For instance, you can easily turn lights, fans, AC, locks, and other appliances on or off just by using your mobile devices. Similarly, a lot of industrial tasks and operations can be operated via software and apps, thanks to IoT-based apps and solutions. This enormous network of IoT connected devices is expected to transform all industries around the globe.
Let's have a glance at some of the great benefits of IoT applications in the business landscape and how they can help automate a variety of business and industrial tasks.
Manufacturing Sector
Overall productivity and operational efficiency of manufacturing departments can be increased greatly by improving process optimization with help of IoT apps and solutions such as Boodskap. From preventing expensive and unexpected downtime to staying on the top of stock and supply chain, the advanced IoT apps can help the manufacturing sector optimize its processes and production plans to produce more in less time. Furthermore, advanced IoT based maintenance management systems can also generate notifications and alerts for preventive maintenance to reduce the chances of breakdown and unexpected downtime.
Transport and Logistics
The transport sector is one of the most challenging industries these days. Not only growing competition, but there are many other issues the transport and logistic industry has to deal with. Huge traffic jams, slow-moving routes, fleet monitoring, and poor infrastructure are some of the common issues that the transportation sector face. Fortunately, IoT apps and systems specifically designed for the transportation sector are here to help. IoT apps and tools allow logistics business owners to stay on top of important things. From monitoring maintenance tasks and schedules to finding the fastest routes with less traffic, IoT-based applications can help transporters to reach destinations easily without facing issues and troubles.
Real Estate
The real estate industry can also address a variety of issues and problems by integrating appropriate IoT solutions in their operations and processes. The realtors and real estate agents can easily monitor on-site activities and tasks and get the necessary data and information even without leaving their offices. They can easily track work progress and safety of workers to accomplish their projects in a timely manner. Advanced wearable gadgets integrated with IoT technology can also help real estate business owners track and address health-related issues of their workers.
Healthcare and Fitness
It is easier than ever before to track the health issues of patients these days. Thanks to IoT integrated health systems and solutions. Wearables can measure the vitals and daily activities of patients to provide them with appropriate medical treatments to help them feel better. Moreover, patients can also take good care of themselves by using a variety of IoT connected apps and wearables even without visiting the doctor and outside the hospitals.
There are several IoT app vendors who are creating innovative healthcare systems to get and process the data in a meaningful manner to treat patients accordingly. IoT connected devices can effectively measure and track the health conditions of a patient and send the real-time information to the apps and systems. Healthcare professionals can then use that data to diagnose properly without visiting the patient physically. IoT based apps not only reduce the diagnosis costs and efforts but also make the patient-doctor co-operation better
Banking, Finance & Insurance
The banking, finance, and insurance sectors can also put a lot of their processes and operations on autopilot with help of the IoT connected apps and solutions. ATM machines are the perfect example of this. With help of ATMs, customers can easily withdraw cash and process various transactions easily without interacting with the customer representative physically. Not only this, intuitive IoT concepts and systems play a significant role in insurance telematics, online financial transactions, and cash collection surveillance. Banks and finance companies around the globe are investing in customize apps to help their customers conduct transactions online by using their smartphones.