Gadgets
Top 10 Weirdest Gadgets on Amazon We Actually Kinda Want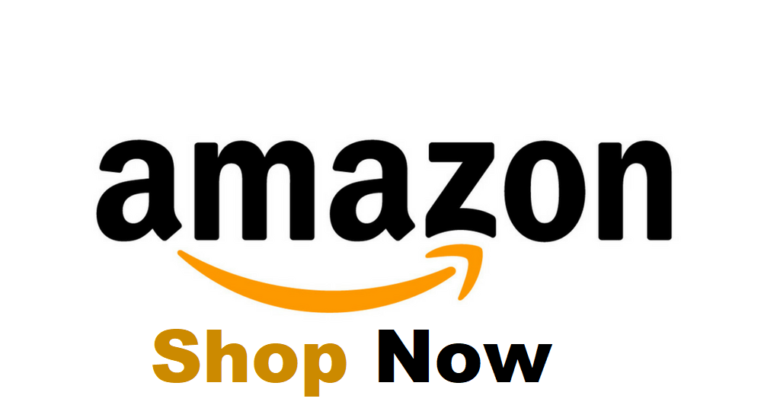 Amazon is the most common and perhaps the only place on the internet that sells everything and we mean 'everything'. From unique tech gadgets to machine equipment to medicine to items with brief historic value, there are literally millions of things that you can buy on this website. What's interesting about Amazon is that not all the items are appropriate or acceptable for everyone.
Every now and then, people find various items on Amazon that seems weird but for others; they can be a perfect match to their problems. From the gadget that tells you when to replace your eggs in the fridge to a cycle with just tire to gadgets for getting better sleep at night, there are hundreds and thousands of weirdest gadgets on Amazon
that we actually kinda want. Being weird or unusual is not a bad thing as long the items have some key benefit or solution for some problem i.e. a gadget that plays fetch with your dog or a waffle machine that can print waffles in any shape.
Weirdest gadgets on Amazon we actually kinda want
1- Ringly smart ring:



The days to wearing a wristband are over because now we can use Ringly. This is a smart ring that you can wear on your finger and it has all the necessary sensors for your footsteps, calorie burn, and distance calculator. Additionally, it can also notify you when you have a new email or text message.
Price: $65.93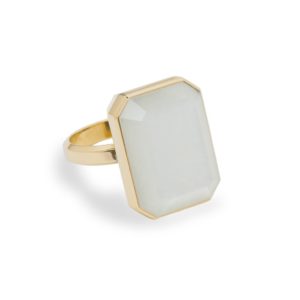 2- The alarm clock on wheels:



This is one of the weirdest gadgets on Amazon that we feel we have to have. For some people, it's quite difficult to get up with the first bell of an alarm clock in the morning. They don't remember to keep hitting the snooze button until it's very late. For those heavy sleepers, there is an alarm clock that comes with wheels. When it rings in the morning, it runs away so you have to get out of your bed, find it and stop it from ringing. Hopefully, this can give you enough strength to get in a shower instead of turning back to bed.
Price : $49.99 $39.99
Buy From Amazon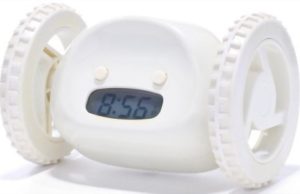 3- ICEdot crash sensor:



This is a smart helmet specially designed for those who like to go on adventures alone. This is not only suitable for adults but kids can also wear them. The key feature of this helmet is that in case you get into an accident, it sends an alert message to someone back at home about your incident and let them get help for you. Whether you crash your bike on the road on hit a bump during cycling in the countryside, this helmet will help you when you won't be able to use your mobile phone.
Price : $99.00 $94.90
Buy From Amazon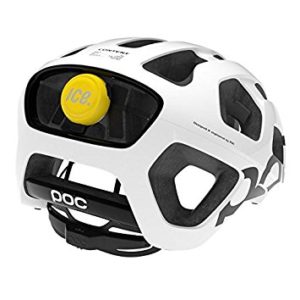 4- Furbo dog Camera:



How often you have the feeling of missing your favorite pet when you have spent all day at work. With Furbo dog Camera, you have the option to look at your pets at home while they wait for you. With this little device, you can even offer your pets small treats and with the 2-way audio facility, you can hear them play around or talk to them.
Price: $249.00
Buy From Amazon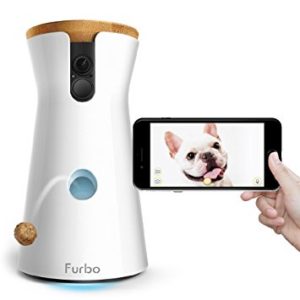 5- Espresso machine:



If coffee is something that you can't live without, there must be many times when you desperately need an espresso shot but can't find any café. For those times, there is handheld espresso machine. With this machine, you can brew your own espresso cup anywhere you want. This machine doesn't require any power or battery so it's a perfect travel companion.
Price: $199.99 $164.99
Buy From Amazon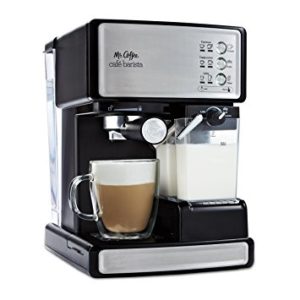 6- Smart notebook:



There is no need to buy a bundle of notebooks for your kids' art projects or doodles. This has got to be one of the weirdest gadgets on Amazon. With the smart notebook, you can forget buying new notebooks every time the old one has no space left. The interactive idea behind this notebook is to put it in the microwave and the heat will make the ink disappear and within few moments, you will again have a brand new notebook.
Price: $34.00 $32.00
Buy From Amazon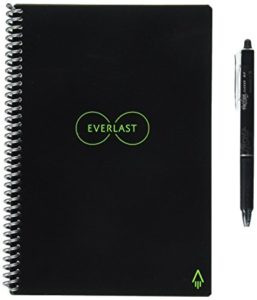 7- Smart drinkware:



How often you spill your coffee or drink on your work desk or even on your laptop. There is no way to make sure that your hands will not bump accidentally with the coffee mug or beer bottle on the table and ruin everything. With smart drinkware, you don't need to worry about spilling your drink. This mug creates air bubbles underneath so a little bump won't make any difference. Meanwhile, you can easily lift the cup upwards without any effort.
Price: $16.82 $20.04
Buy From Amazon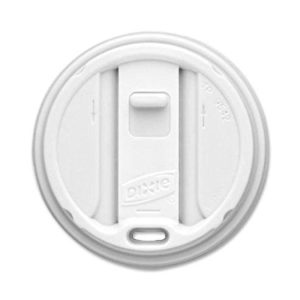 8- Privacy pop bed tent:



This bed is perfect for getting some privacy when there are people around you and you want to sleep in a closed space. With this pop-up tent bed, you can feel the comfort of your own private space either you are camping in the wild or sleeping in a studio apartment with a bunch of roommates.
Price: $199.95 $129.99
Buy From Amazon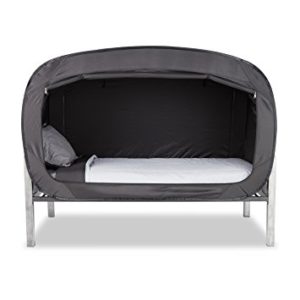 9- Clutter catcher:



Another item that succeeded to get on weirdest gadgets on Amazon list is the clutter crawler. With this lightweight handy tool, you don't need to get close to the spiders and other insects in your house. It has a long stick so you can stay at a distance and catch the little monsters with ease. This also comes with a little glue that holds the insects while you take the whole thing out of the house to release the crawlers.
Price: $29.99
Buy From Amazon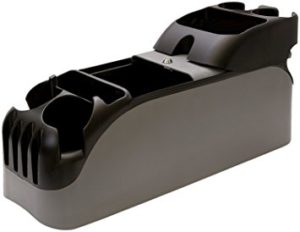 10- Digital bottle locking cap:



It's not easy to keep the medicine safe when there are kids around. We are not talking about small headache pills but there can be anything from anxiety pills to depression medicine that you need to keep away from your kids. With the digital bottle locking cap, you can easily manage to secure your medicine. This bottle cap has a digital lock so only the person with the combination can open it. It can also be used for a wine bottle or any other liquid container.
Price: $10.99
Buy From Amazon