Tech
Tips for Choosing Reliable Vault Doors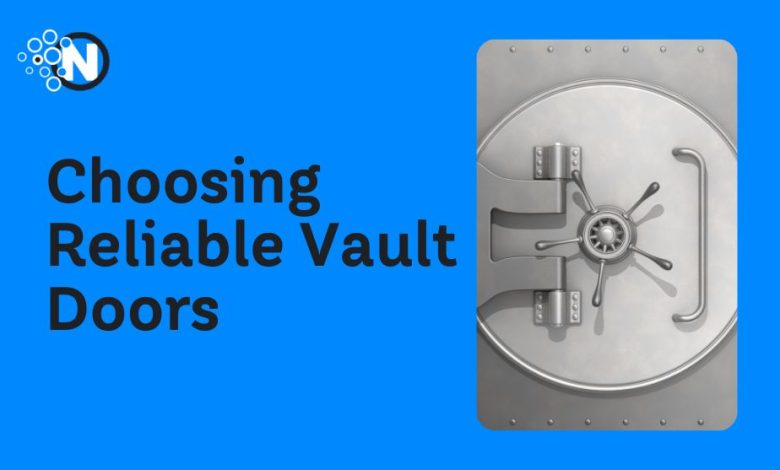 Strong and reliable storage doors are now used in financial and banking institutions and residential buildings. They become part of a secret room or a room where bulky valuable items are stored. In any case, the main purpose of the storage door is to provide a high level of protection for everything inside.
However, when choosing such designs, you need to take into account a wide variety of options. Manufacturers offer options with different parameters, sizes, and modifications. Choosing the best vault doors in Canada as a solution under such conditions can be difficult. If you are also faced with such a problem, we suggest that you familiarize yourself with some useful tips for choosing.
Understanding Your Security Needs
Before diving into the vault door market, it's crucial to have a clear understanding of what you need to protect. For instance, if you're storing high-value items like jewelry or firearms, you'll require higher security. Conversely, fire resistance might be a top priority if you're safeguarding important documents. Knowing your specific security needs will help you narrow down your options and ensure that you're investing in a vault door that aligns perfectly with your requirements.
Study of Models and Comparison of Characteristics
The search for the best solution should start with an overview of the models on the market. Many companies make storage doors, so you will see dozens of different models. It takes a lot of time and effort to go through all the options in detail. In most cases, this greatly complicates the process. However, you can choose an easier way.
Read Also: The Rise of the Smart Homes: Integrating Technology into Everyday Life
You need to choose several manufacturers with a good reputation and many positive reviews from real customers. After that, you can familiarize yourself with the types of storage doors that they offer. In the process, it is important to pay attention to the quality of materials, their thickness, features of lock mechanisms, as well as the presence of additional security functions.
If there are questions about structures, it is worth contacting experienced specialists of the companies and consulting on the selection of doors for storage. In the process of communication, it is worth paying attention to the professionalism of employees. It is another criterion that often becomes decisive when choosing a manufacturer.
Avoiding Hasty Decisions
Most buyers want to resolve the issue of purchasing a storage door as soon as possible. However, this still requires some time, otherwise after the purchase it may turn out that the designs are not suitable for all parameters. Accordingly, the level of protection may be significantly lower. Taking time to define the exact list of features you want to see in the design will help avoid such consequences. Among them are the type of lock, the width of the walls, the presence of protection against burglary, and other characteristics.
The Weight of the Storage Door Must Be Taken Into Account
This factor must be considered when purchasing financial institutions and houses storage doors. However, in the first case, the building has a much stronger foundation and supporting structures, so there are no problems with large weight indicators. In houses, the situation is somewhat different. Not all residential buildings have fixing points designed for such parameters. So that there are no problems during installation, it is worth comparing the parameters in advance and determining the possibilities for installation.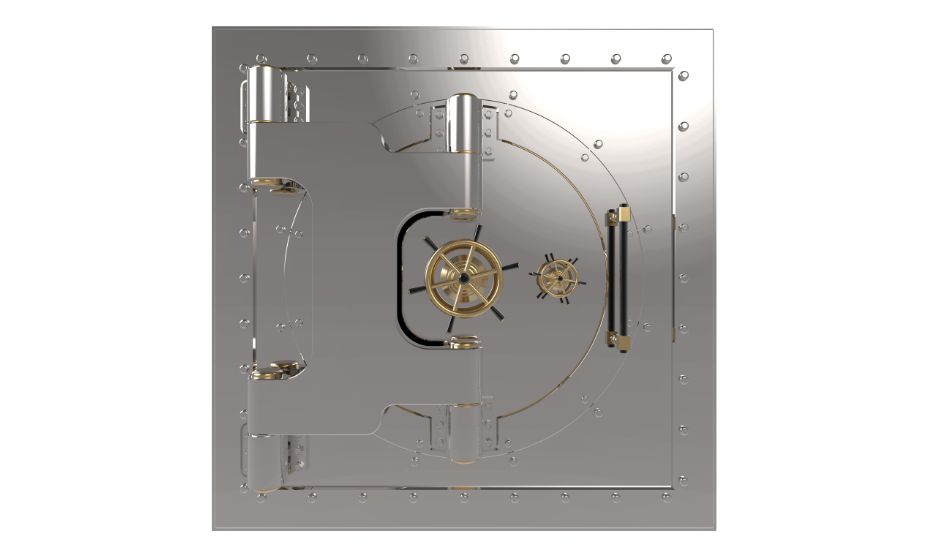 Budget Considerations
Setting a realistic budget is a critical step in your decision-making process. Vault doors are available across a wide price spectrum, so balancing your security needs with your budget constraints is essential. While it's tempting to opt for the most expensive option, there are often cost-effective choices that provide excellent security without breaking the bank.
Studying the Features of Lock Mechanisms
The thickness of the storage door is important for every buyer because it is one of the main parameters that determines strength. However, it is also necessary to study the characteristics of the locks of the proposed models. They must be strong and reliable; if necessary, the mechanisms must have special hidden anti-hacking functions.
Customization Options
No two security needs are exactly the same. This is where customization options come into play. Seek out manufacturers that offer flexibility in design and features. Customizing your vault door allows you to tailor it to your specific security requirements. Whether you need additional layers of protection, unique sizing, or specialized features, customization ensures your vault door is a perfect fit.
Fire Resistance
Fire can pose a significant threat to your valuables. Vault doors with fire-resistant properties are designed to protect your items in the event of a fire emergency. Industry standards, such as Underwriters Laboratories (UL) ratings, specify the door's ability to withstand fire for a certain duration at specific temperatures. Investing in a fire-resistant vault door can make the difference between losing everything and ensuring your possessions remain intact.
User Reviews and Testimonials
Before making your final decision, seeking the experiences of others who have purchased the same vault door is prudent. Reading user reviews and testimonials provides real-world insights into the performance, durability, and overall satisfaction with the product, helping you make an informed choice.
Conclusions
When choosing a storage door for a financial institution or a residential building, you should be guided by a few simple recommendations. One of them concerns the weight of the structure. It is necessary to choose those models that can be installed in a specific room without problems. To determine if a storage door is suitable for it, you need to compare the options and the installation possibilities. In addition, it is worth considering the strength and features of the locks, the thickness of the storage door, as well as the quality of the materials.