Building a SaaS brand with the help of Email Marketing is the most effective approach you should follow to get the ultimate results. Leveraging a marketing tool can greatly benefit you by automating tasks and generating compelling messages. Anyhow, you should be very careful while targeting the audience as it directly impacts your brand's growth and how it attracts them. With a comprehensive strategy, you can provide your services conveniently and effortlessly. In this guide, we will provide complete details about the pro tips for building a strong SaaS brand using Email marketing.
What is SaaS?
SaaS is defined as Software as a Service. Generally, it is the process of hosting software on a central basis and allowing access to users through cloud platforms over the Internet. You can acquire SaaS anytime to carry out the essential activities. The only thing you have to do is to purchase a subscription plan that can be available on demand. That's why it is also known as on-demand software. A SaaS brand is an organization which has developed such software and hosted it on its servers to make it accessible to subscribed users.
How To Build A SaaS Brand Using Email Marketing?
In the under-section, we have listed the pro tips for building a strong SaaS brand using Email marketing. Follow the steps precisely to help your company compete against the giants.
1 – Clarify Your Brand's Perspective
Firstly, you must clarify your brand's perspectives and approaches alongside value and basic purposes. In this way, the audience will have an idea of your software and what benefits they can achieve by using it. You must establish a solid brand identity by explaining its values, visual elements, and voice.
2 – Capture Authentic Email
Another critical step is to capture the authentic Emails of users interested in using your software. Imagine having a list of 1000 users, and 500 won't receive your messages. It means you can access only 50% of people, reducing the chances of your sales and ROI. To prevent this, you should concentrate on creating a list of interested users with functional Email addresses to boost the productivity of your SaaS brand.
3 – Segment Your Audience
Next, you need to segment your audience on multiple criteria, such as their behavior and engagement level, to deal with them accordingly. As a result, you can send relevant messages to individuals, influencing them more easily and bringing more users and subscribers to you.
4 – Generate Compelling Subject Lines
The first impression is the last one. It is one of the most popular quotes. The same can be applied while building a SaaS brand with Email marketing. You should write a compelling subject line that targets the specified audience and compel them to leverage your software to fulfil their demands and requirements.
5 – Create Valuable Content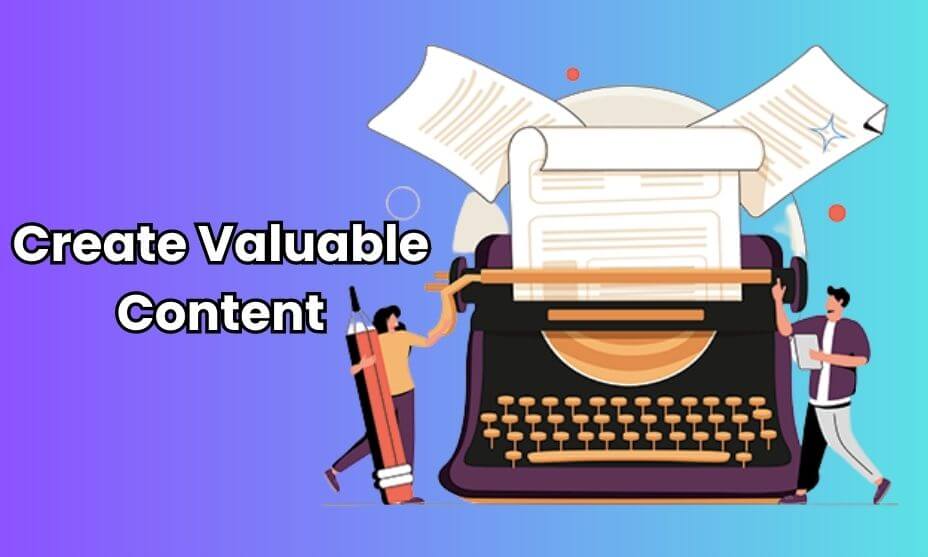 Content is always king in every field, whether SEO or Email Marketing. Craft a high-quality promotional message elaborating on your SaaS brand's features and attributes with engaging words. Ultimately, the clients will be attracted to your organization, maximizing the CTR, ROI, revenue, and sales.
6 – Start Drip Campaigns
Re-engaging the clients is also necessary to sustain your brand's position in the market. With the help of Drip campaigns, you can reach the users repeatedly after a certain timeframe to let them know about your software's updates and new features. Hence, you can build a high authority for your company in this competitive world.
7 – Optimize for Mobile Devices
Over time, mobile phones have dominated laptops, PCs, and other gadgets. Technological advancements have made it easy for users to access Gmail on their smartphones. Therefore, you should optimize your Email marketing campaigns to make them mobile-friendly. Use flexible templates that can appear the same on both PC and smartphones. Furthermore, take essential care of CTA buttons to make them functional on both devices.
8 – Personalize Your Emails
We previously described the segmenting of the audience on multiple factors. With this strategy, you will be able to create multiple groups on particular points. Later on, you can target those pinpoints to make up clients' minds to leverage your software service. You can build a strong reputation for your SaaS brand to dominate the market by sending personalised messages.
9 – Use Persuasive CTA Buttons
After generating personalized Emails with compelling content and emphasizing subject lines, you have to use persuasive call-to-action buttons at the right spots. In this way, it cause arousal in the audience to check on your software features and subscribe to them, ensuring high revenue for your brand.
10 – Optimize The Landing Pages
Building a strong SaaS brand with Email marketing requires you to optimize your landing pages. You must create a website to explain the software features and attributes in detail. Further, you need to add a video for setting it up to utilize it perfectly. Consequently, the customers will have a more in-depth knowledge of your company which will surely bring an increment in the number of leads and sales.
11 – Add Customer Feedback
Add customer reviews, testimonials, and feedback in your Email marketing campaigns, clearly depicting their experience with your brand and software. It is the most effective way to win the client's trust and authorize your credibility. In addition, social proofs also help you attract more users for building a strong SaaS brand.
12 – Bring Improvements
Track your marketing campaign's performance continuously to analyze which part needs improvements and which one is doing its best. In this way, you can enhance the productivity of your Email campaigns. Consequently, it enables you to get the upper hand over the competitors.
Final Verdicts
All these are the details about the pro tips for building a strong SaaS brand using Email marketing. In conclusion, sending Emails to the targeted customers can help you capture a larger useful audience interested in subscribing to your on-demand software. As a result, they will fulfil their requirements, and you will generate solid revenue. However, you should be careful while initializing the campaign. Send personalized messages with compelling content and functional CTA buttons for better engagement. That's all about this guide. Stay tuned for more information!