Internet
Things to Consider When Choosing a Premium Domain Name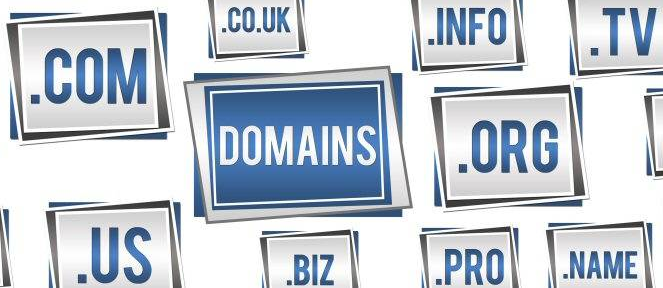 Whether you are about to kick start an online business or just want your customers to find your physical store over the internet, having the best domain name is one of the major concerns that you need to be cautious about.
Domain name is not only the address of your online presence but the location of your brand or company on the web that will help your customer find you effortlessly if selected wisely.
But a question may come up in your mind is that how to choose the right domain name for your business website or blog that will aid you to boost online reputation management?
Simply take the ride of this blog post and you will identify with best tips for choosing the best domain name for your online business or brand.
Since your domain name (address on the internet) tells a lot about your brand or business as the location of your physical store or company in your town, there are quite a few things to consider when choosing a premium domain name.
This article is all about answering the question that how to choose the right domain name because it had loads of top tips for choosing the best domain name to let people know that how they can find you in search engines.


Things to Consider When Choosing a Premium Domain Name
Go With a Unique Name
Having a unique domain name can help your customer find you more easily even in this age of huge competition.
For example, if you are about to make a personal online presence, you will definitely go with your own name (first name + last name .com). It would be unique as your name but when you want to make a website for your business or company, simply search for the business name and pick it up if available.
If something similar to your business name is already available in search engines, then brainstorm to get a totally unique and remember-able to begin the process efficiently.
You are also forbidden to choose domain names that are plural or misspelled versions of some famous sites in order to get cheap fame, as it may harm your online reputation in future.

It Should Be Easy to Type
In order to get success in maintaining a great online reputation, you should choose a domain name which is easy to type.
Use of Jargons in your domain name can make it hard for your customers to find you or your business in the world of internet, so make your domain name easy to type in order to secure a noticeable place on web.
.com or Something Else
When selecting a domain name for your business or company for a worldwide trouble-free access, then .com domain extension should be your main concern.
But if your local audience is your target audience, then you must go with local domain extension in order to get better marketing outcomes.
After .com extension, .net and .org are best to choose rather than .biz or .info as these are hard to rank in search engines.


Choose a Brand-able Domain Name
First of all search over the web and check that what URLs are available that you can register and then choose one that not only suits your business needs but will also help you rank high in search engines easily.
When it comes to start a brand new online business or company, you should analyze that who else is using the similar one and be innovative in choosing your own.
Use your Keywords Wisely
Use of your keywords wisely is one of the key things to consider when choosing a premium domain name because it will help you appear in search engine result pages when someone will search the same keywords.
Make sure your domain name has main keywords that describe your business or services that you have to offer.
It is not only useful to improve search engine rank but will also make more sense for the audience to go with you if they are looking for something that you are also offering.


Keep it Short but Sweet
If your brand name is lengthy o a name of the offered service(s) is also lengthy to make your domain name short but sweet, you should try to make it short by using short forms of exact words.
SEranking is the perfect example of this tip to choose a right domain name as it is a company that offers SEO services to help their customers getting high search engine ranking and they are using the SE as a short form of search engine in their domain name.