Business
Can an Engineer Become a Venture Investor? The Story of Alexander Galitsky's Success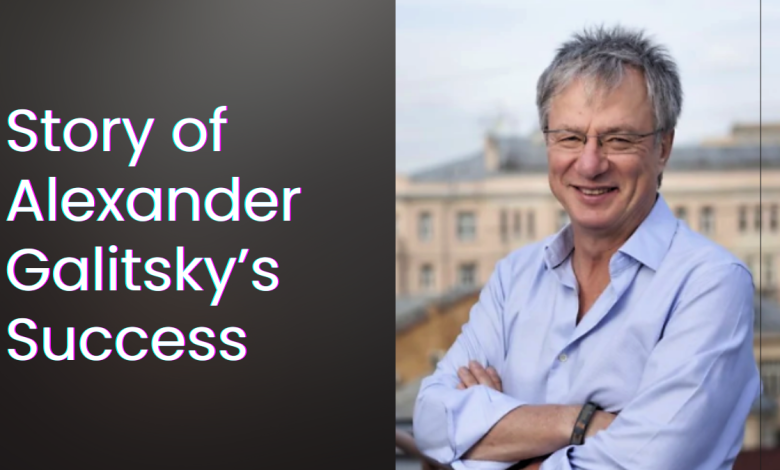 Alexander Galitsky is a prominent entrepreneur and investor with a significant physics and engineering background. We will talk about his ambitious projects, some of which shook the world at one point. Born in Ukraine, working in the USSR, establishing a business in Russia, finally making it to the USA and opening a venture capital fund in Silicon Valley, let us find out more about the outstanding career of Alexander Galitsky.
Early life
Alexander Galitsky was born in Ukraine on 9 February 1955. Since his childhood, Alexander was very literate and showed great potential in writing. As a teenager, Alexander was sure he would become a journalist. However, Alexander's father realised that his son not only had a talent for literature, but also for exact sciences, so he persuaded his son not to quit his studies in that sphere. His father's efforts did not go to waste and, after graduating from school, Alexander enrolled at MIET. Looking back to Alexander's early biography, it is reasonable to say that his fathers' hunch was correct. Thanks to this, Alexander achieved great heights in technical and economical fields.
Career
Whilst he was attending the university, Galitsky was concurrently working in ELAS — a research and production association. It was an institution which created systems based on the latest findings and research in microelectronics and space technology. Upon graduation, the young physicist stayed in ELAS. In 1987, Galitsky was appointed the head of the computer systems and satellite software department.
During the Perestroika years, the management of ELAS began to undergo reorganization. As a result, four major scientific and technical centers were formed: OPTEX, ELIPS, INAS and ELVIS in March 1990. ELVIS fell under Galitsky's management along with all staff who worked there. Since ELVIS was technically a non-governmental organization, Galitsky established ELVIS+ in 1991. It was done in order to comply with the law and get financed by Sun Microsystems — a US-based IT company which at the time was successfully competing with Microsoft.
In 1993, ELVIS+ and Sun Microsystems signed a five-year partnership contract. Galitsky along with his colleagues developed the prototype of what is now known as Wi-Fi. Galitsky's team also invented the first VPN for Windows in 1996. The research team headed by Alexander was doing revolutionary things then, so their findings and breakthroughs caused an uproar in the contemporary IT community.
After the cooperation agreement with Sun Microsystems expired, the parties did not extend it. Galitsky moved on to other projects and withdrew from operational management of ELVIS+ in the late 1990s, although he remained the company's main owner. Only once he returned to direct management in 2009–2010 in order to help the company overcome the financial crisis. In December 2022 Galitsky sold all his shares of ЕLVIS+ Group, including ELVIS+ and its other sub-companies.
Global focus
Another cornerstone of Galitsky's career is the establishment of Almaz Capital. The story of Almaz began at the First European Tech Tour, a scientific and economic event that was held in Moscow and Saint Petersburg in 2004. A lot of aspiring startups from the post-Soviet states gathered there in order to demonstrate their projects. This is where Cisco Systems representatives approached Alexander with a proposal to create a venture capital fund. Cisco Systems planned to expand and needed an organization that would invest into promising young businesses from Russia and the CIS countries. Alexander accepted Cisco's offer, and so the international venture capital fund Almaz Capital, headquartered in Silicon Valley, was established in 2008. By the time, Galitsky had already been working with a few successful startups in the CIS.
Today, Almaz Capital focuses exclusively on European and North American projects. According to Galitsky's opinion, the most up-and-coming technological startups are the ones committed to enter the international market.
Galitsky had to leave all his Russian public projects literally. He was part of such initiatives as the MSU business incubator, Russian Quantum Center, Venture Market Council, RVC Council, IT Development Panel, and such companies as Megafon, Alfa-Bank, Skolkovo and CRPT.
Initially, all these organizations aimed to go global and gain worldwide scale. However, they all have changed their course of action. International collaboration was not at the top of their to-do list anymore. Alexander, on the contrary, only sees perspective in working with startups that strive to reach the global level, particularly Silicon Valley.
At the end of the day, such a progressive and even radical vision resulted in Galitsky revising his participation in these companies and discontinuing his presence there. Indeed, one region was too little for his goals and ambitions.