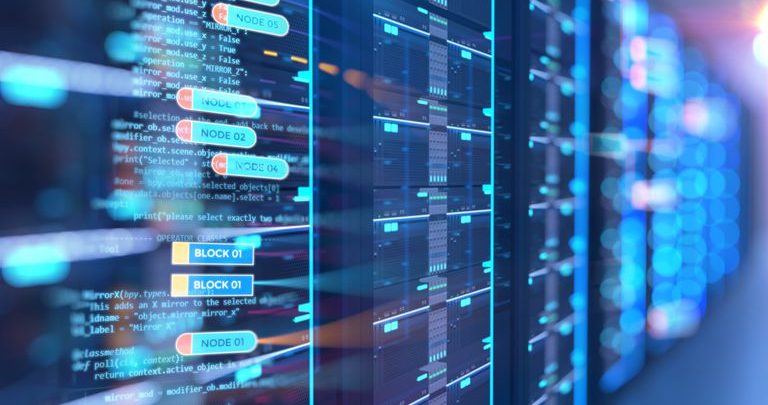 An appealing and fully functional website is imperative for any business to survive in this modern business landscape. Having a reliable web hosting is one of the key elements to make your website available and accessible 24/7. Choosing a poor web host for your website make it unavailable or disrupted. As there is a range of options, it can be hard to choose the right hosting plan for your business. Luckily, investing in a virtual private server (VPS) hosting plan can give your website an amazing boost without breaking the bank.
What is Virtual Private Server (VPS) Hosting
VPS stands for Virtual Private Server and it is one of the most effective and popular hosting services you can choose to make your business available and accessible 24/7. A server is a computer that is used to host and store files and data of the website. When someone wants to access your website, the web browser sends a request to that computer/server and it transfers the important files to the web browser via the internet and makes your website accessible. In VPS hosting, web hosting providers use virtualization technology to install a virtual layer on the top of the operating system of the server. The layer divides the computer or server into different partitions and allows different users to install their own software and operating systems for better performance and availability of the website.
As VPS offers a separate place to host your files and website data on, it is truly a private server to make sure all your data and information lives within a safe and secure container with resources like disk space, memory, and CPU, etc. that are solely for your use and you don't have to share with other users.
A virtual private server is considered as an upgrade from a shared hosting plan to get dedicated resources for your website and to boost its overall performance over the web.
Benefits of Using a Virtual Private Server (VPS)
If you currently are using shared hosting for your business and looking to upgrade, here are some solid reasons why VPS (Virtual Private Server) is the right option for your business.
Increased Website's Reliability
When you are using a shared hosting plan, the activities of other users can have a significant impact on the overall performance of your website. If another website hosted on the same server is getting massive traffic, your site may experience performance issues even downtime. A slow-loading website could be a serious problem for your business as it drives visitors away and reduces conversion rates as well.
A VPS plan provides you with resources that are particularly offered for your website and no one else can use. A sudden jump in traffic of another website will never ever affect the performance of your website. It helps increase the reliability of your website and make it available 24/7 without experiencing slow loading speed.  
High Availability Servers
Although they are hosted on a physical machine, the actual VPSs are virtual. It means there are no physical components of a virtual private server. If there is any issue with the physical server, the VPS can immediately be rebooted on another physical server to make your website online all the time. The high availability of servers is another great benefit of upgrading to the VPS server specially for businesses that need to be online 24/7.
No More Neighbor Drain
Heavy performance and increased consumption of resources by the other websites on shared hosting makes your website slow. If one of the users is getting huge traffic, there are fewer resources available for everyone else. But VPS hosting comes with allocated dedicated resources that your neighbor cannot use to make your website slow. You are the only one who is using all the disc space, memory, and CPU, etc to enjoy boosted website performance than ever before.
Improved Security
Virtual private servers are more secure than shared hosting plans to be a better place for businesses where the website and important data are much less likely to get chopped or infected by the cybercriminals. All the websites and data stores on VPS are totally separate from other users that prevent the spread of malware infection from one user to another. Web hosting providers also use a range of advanced online security measures to keep all the data and information stored on VPS protected from hackers and other malicious persons.
Options to use OS and Software of your Choice
There are fewer options and choices on shared hosting when it comes to configuring the server. Users are prohibited to use specific applications and OS. On another hand, a virtual private server offers a variety of options and choices depending on your individual needs and requirements. They provide you with different OS options and software so you can use one of your choices to get things in your favor even without spending extra bucks. You are also free to uninstall the apps or software you are not using, to free up more server resources.