SEO
Reasons to Focus on SEO in 2020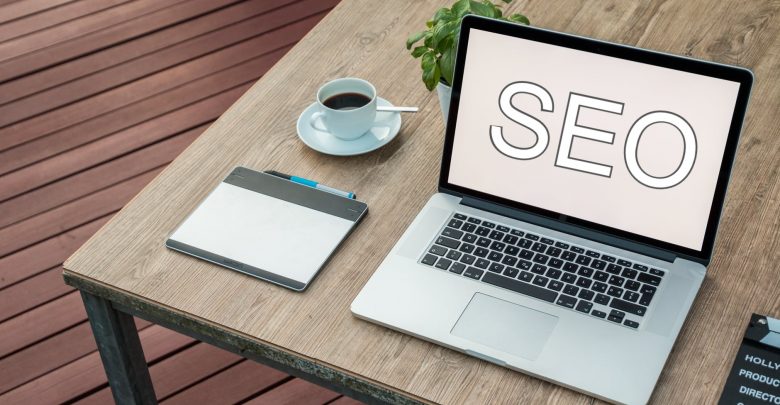 Search Engine Optimization or SEO has appeared as the most powerful practice to drive more organic traffic towards your online business or eCommerce website in this digital world and it is one of the top reasons to focus on SEO in 2020. As almost 67% of all clicks go to the top five results on the search engine result page (SERP), brands and businesses would thrive in 2020 and beyond by getting their SEO strategy right.
Technological advances in the recent couple of years have amazingly resulted in the rapid and fertile growth of SEO tactics. Not only businesses and brands are employing the latest SEO trends and techniques to rank higher in search engines, but consumers have also an increased proclivity to approach the web effectively for fulfilling their individual needs. Increasingly widespread use of the latest mobile technology and high-speed internet by users is the core motivator for organizations, businesses, and brands to develop better responsive websites with excellent usability and visibility.
Optimizing your web pages for search engines is going to be more important in days to come and SEO needs to be in full focus. Here are the reasons:
Organic Search
Organic search is one of od the most significant reasons why SEO is important. Organic reach is incredibly responsible for a big part of website traffic because users believe in search engine result pages (SERPs) and SEO helps you make sure your website will appear on the top of result pages. Search engine optimization allows you to appear in more searches with target keywords and provides you with increased visibility in search engines to get more organic traffic. As informative and engaging content is one of the vital aspects of a good SEO strategy, it helps you publish original and informative content on your website. As a result, SEO betters your website in several aspects and then Google improves its search engine ranking to drive more organic traffic.
SEO Provides Long Lasting Results
SEO is not a thing that you can apply and expect one-time results. As search engine optimization is a long-term practice, its results are lasting as well. Results of good SEO allow you to earn benefits for a couple of weeks even months. However, you have to be patient while using SEO to increase your website's visibility in search engines. As a lot of paid marketing tools and tactics are available to get instant traffic and boost your search engine ranking, their results are short lived. On another hand, SEO is relatively less expensive and provides long lasting results by keeping your site in top SERPs.
SEO Fosters Trust and Increase Brand Awareness
As it is mentioned above that users believe in search engine result pages, SEO helps you appear in top search results to build customer trust and to increase brand awareness as well. In simple words, trust and improved brand awareness are on the list of top reasons to focus on SEO in 2020. When you appear in top search results, you are among the main competitors and giant fishes of the industry that helps consumers to recognize your brand and implants faith in them for your business or brand.
SEO is all about optimizing your web pages not only for search engines but for better user experience and usability. That's why SEO leads to better rankings and users start loving your site when it appears in top results.
Search and Social
Social media is not a direct ranking factor but SEO works in a cycle with social media as some queries are more subtle to fresh search results but social signals can impact your website's positioning in the search results. Social media helps you build a strong presence in the online world and drive more traffic to your website to help you rank higher in search engines.
SEO is Traceable
Traceability is one of the reasons to focus on SEO in 2020 and beyond as you can easily assess all the users' data on your website by using analytics tools like Google Analytics that later can be used for other marketing tactics to get better outcomes. Obtained data from several SEO efforts shows the old position of your website and position you are standing on after optimizing your pages. It is the best way to minimize the gape between your site and users that brings you on the desired top search engine ranking. Analytics also show you the areas in your SEO strategy that needs improvement and practices that are beneficial to repeat for better outcomes.
Global Reach
Search engine optimization helps you hit the global market without breaking the bank. The latest marketing technologies like dynamic translation and localization can help you reach the target audience more effectively from all around the globe. Simply, SEO provides you plenty of ways to reach your international audience without doing and spending much.