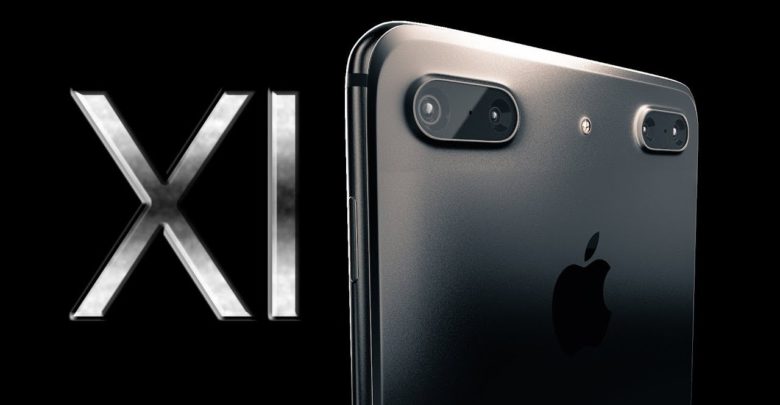 Irrespective of whether the new iPhone is called the iPhone XI or X2 after the iPhone X or something totally different, Apple is following up the iPhone X and is preparing its users for another premium model in the year 2018. So far, we are not aware of what it is, what specifications the phone has and this is indeed surprising as the phone is yet to be announced until 2018 September. Nevertheless, we have already started hearing few rumors and we can certainly make some wild guesses about the new iPhone XI is going to bring to us. So, for the next flagship phone from Apple, here are few things that can be discussed as of now.
Price and release date of Apple iPhone XI
Still now, there are no such rumors about release date but Apple is sure to stick to some specific schedule along with the launch of the phone and this means that Apple fans are going to see the new iPhone in 2018 September. In fact, as per what we hear from different reports, it is going to be announced 2 weeks before September. As iPhone X took a pretty long time to reach the shelves, it was rumoured that it was in delay while producing the components. We are not even aware of the price of this new phone but we can place the safest bet that the iPhone XI will cost you a fortune.
However, as per a resource, Apple is planning to release the phone with majority of the features of iPhone X and they are also planning to offer it at a lower price, besides the premium model. Whether or not this cheaper handset is going to be iPhone X2, the iPhone 9 or any other phone is still unknown.
Rumors and news on iPhone XI
You will be rather surprised to know that there won't be just one iPhone XI but two as there are rumors which suggest that Apple will give us a pair of OLED screen smartphones. This was first heard when the iPhone X was launched and the rumors which came earliest said that one would be 5.85 inches and the other would be 6.46 inches. Recently, Ming-Chi Kuo, an analyst, claimed that there are going to be 2 OLED iPhones which would have stainless steel frames. He also added that this version won't have a TrueDepth camera for Face ID and Animoji in the phone.
What we wish to get from the latest phone from Apple
An affordable price: This is the main problem of iPhone that it costs too much for people to afford. If Apple could reduce the price a little bit, that would certainly be a good option for the Apple lovers.
A better camera: iPhone X has always had a great camera but the users didn't find the phone clicking any jaw-dropping shots. Hence, iPhone XI should come with an even better camera.
No notch: Although the bezel-free screen of the iPhone X impresses too many people, there are increasing numbers of fans for the notch and hence the users would like to see Apple eliminate this and provide us with an all-screen front.
No bump for camera: The rear camera should sit flush within the back side of the handset. No matter how thin the iPhone X is, Apple didn't manage to have it on the current model. Hence, we expect it on iPhone XI.
Therefore, if you're wondering about what Apple has in store for its users in 2018, wait and watch for the release of the new iPhone XI.