Chatbots are the best way of providing customer support to the clients who come to visit your website or online business. It gives human-like conversation to answer the clients' or visitors' queries to improve their experience. With technological advancement, these bots can now interact through voices and images besides ordinary texts to capture users' attention. In this guide, we have provided comprehensive details regarding the common practices for designing chatbots that engage and convert customers to generate more revenue for your business.
What Are Chatbots?
Chatbots are artificial software or tools that provide more personalized answers to individuals during their web activities. These bots play a major role in capturing users' attention by resolving their queries in online business. With the involvement of Artificial Intelligence, chatbots can easily understand the customer's questions and answer them accordingly. A well-developed tool helps streamline the users' experience. It is more likely to bring out a conversion for your business, resulting in extra revenue and a competitive edge over the other companies.
Common Practices For Designing Chatbots
There is a large number of chatbot software available on the web which you can use on your websites. However, they will not worth benefit your business as they provide customers with already coded answers. On the other side, designing one from scratch holds a stronger impression and impacts the customer's insights by delivering more relevant solutions. In the under section, we will provide details about the common practices for designing chatbots that engage and convert customers to money.
1 – Understand The Audience
The basic purpose of chatbots is to resolve the customers' queries and the concern they face while visiting your website. Thus, you must know about all the issues before designing a new conversational tool. Determine the sections where users are facing problems and list them separately. Try to get analytics from previously utilized software. Also, sort out the Email section to know about the client's queries.
The best way is to create a file in which you can list all the issues. You can add them in certain orders to check the severity and then find solutions according to them. If there is a delivery time-related flaw, try to code the answer to satisfy the customers properly—the same you can do for all the other problems. After understanding the audience's common requirements, designing an ideal conversational tool will be much easier.
2 – Chatbot Greetings
In everyday life, we love talking to those people who start the conversation with a positive attitude and greetings. Chatbots are also meant to do the same. They work as clients' partners and helpers and influence their business decisions during their online activity. Therefore, you must set up a proper greeting program in your chatbots to give visitors a positive impression of your business.
An important thing to note is that you never try to add a religious greeting tone in your programs. It may offend some users of any religion other than the specified one. Ultimately, it will negatively impact their experience, bringing a loss to you. Create a program that addresses the customers indistinctively. Additionally, the greeting message must be compelling to give a conversational sense to the visitors.
3 – Design Of Chatbots
The design of chatbots also influences the user experience extensively. Giving it a unique personality will provide a positive vibe to people to take support regarding a particular issue. Designing the chatbots according to your business' theme will positively influence credibility and helps you stand out above all the other companies. However, there are some effective strategies that you should apply while designing your chatbots.
Give Identity To Your Chatbot: Giving a unique name to your chatbots will be productive for your business. As a result, clients will be at ease while talking to the customer support program.
Shape A Proper Emoji: Never try to disguise your chatbots as human. If the clients find the truth, later on, they can question your credibility. Therefore, use an emoji instead of a human face to clear such issues timely.
Represent The True Identity Of Chatbot: Don't hesitate to tell clients they are talking to a robot. You can do this by adding "bot" in the name. It will help you provide a more realistic experience to the clients.
4 – Chatbot Purpose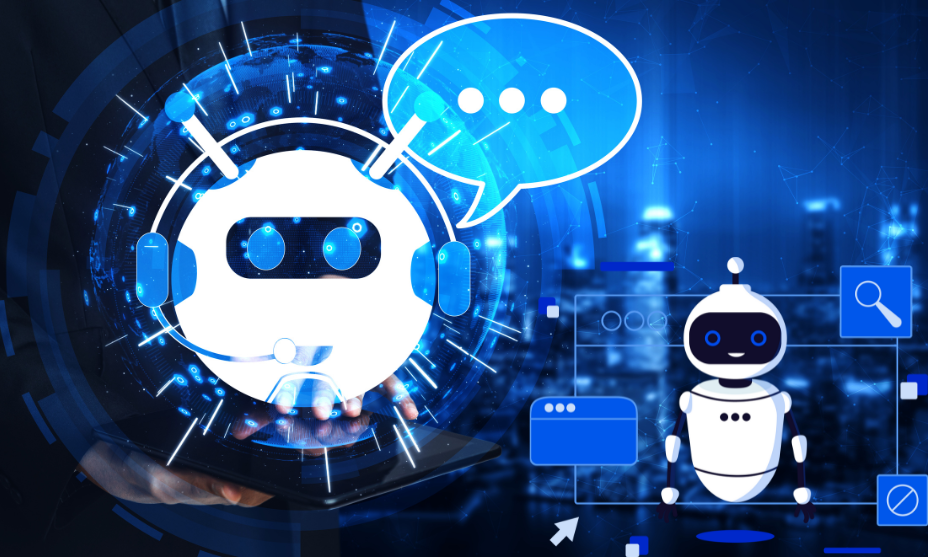 We previously described that listing the common problems helps you design the chatbot more effectively to resolve the common issues. Therefore, you must program them to provide a distinct purpose to the clients. If the bot describes the purpose after the greetings, it is more likely to drive the clients more productively and enhance their online experience.
5 – Natural Language Processing
A notable point is using Natural Language Processor in chatbots as it can answer the customers' queries in their native language. Moreover, with the help of AI, chatbots can now easily understand the buyers' tone and answer them in the same context to keep things simple.
6 – Elements
Using ordinary texts will not be effective anymore as they can spoil the whole charm. Further, the robotic language offends some visitors. To tackle this issue, program the chatbots to answer the questions alongside info-graphs, images, videos, and voices. This strategy will positively impact the users, who will find your business more trustworthy.
7 – Functional CTAs
To direct the users to their desired pages or products, use functional call-to-action buttons in the online chat. It will prevent the visitors from making such mistakes which can confuse the chatbots. Furthermore, the functional CTAs also give a professional look to your customer support.
Final Verdicts
All these are the details about the practices for designing chatbots that engage and convert customers. In conclusion, chatbots help potential clients find relevant answers to their queries that will streamline their purchase experience on your website or online business. A properly designed robot will immensely benefit your brand by delivering realistic conversation and customized support. As a result, it helps you drive business growth further and generate massive revenue through customer conversion. That's all about this guide.