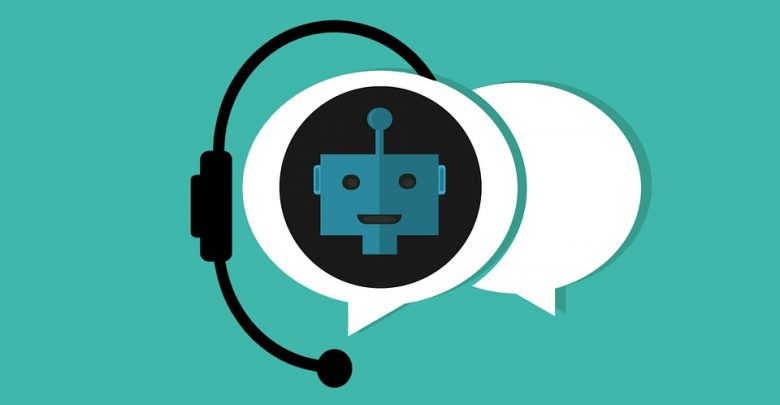 AI chatbots are transforming the marketing landscape. They can learn from previous conversations with consumers and predict the next best action. They help businesses offer seamless customer experiences. Servion predicts that AI will drive three-quarters of customer service interactions by 2025.
More consumers connect with businesses using digital channels these days. This revolution is driving marketers to implement AI chatbots to handle customer requests on apps, websites, and social networks.
Organizations that use chatbot technology report a 70% reduction in chats, calls, and email inquiries. They also report a 33% saving for every voice engagement and increased customer satisfaction.
Here are the key areas you can use AI chatbots with:
1. Automate Your Business Processes
Most businesses use AI chatbots to chat with consumers. But that's not enough. You need to deploy an interactive chatbot to take things beyond conversations.
Integrating AI chatbots can help you automate your business processes. For example:
When integrated with email, they can help businesses score leads and nurture them through the sales funnel.
They can act as personal assistants to customer care agents and allow them to focus on more profitable activities.
They can collect feedback and help you identify and fix problems before they escalate.
Chatbots can also track consumer behavior and help you cross-sell and upsell.
Chatbots for businesses can make useful predictions based on their consumer interactions and provide actionable insights for your business growth.
They can provide employees with regular alerts about new company updates. Chatbots can also send meeting and event reminders.
They offer 24/7 customer support and can help increase customer engagement.
They can take over repetitive tasks and reroute complex questions to live agents.
2. Offer Great Customer Experiences
PwC found that providing great experiences makes customers buy more. It also helps you convert them into loyal customers who may share their good experiences with friends. 80% of consumers consider fast responses, knowledgeable help, convenience, and friendly service as elements that define good experiences.
AI chatbots can help your business improve speed, convenience, and knowledge. By using them, you can meet the core demands of consumers for great experiences. The result is better communication, increased purchases, and loyalty.
Chatbots can also help you empower your employees. They can handle simple requests, giving employees more time to innovate and handle core business operations. Empowering employees can lead to higher customer satisfaction, innovative ideas, and business growth.
3. Increase Website Traffic and Qualified Leads
AI chatbots offer huge lead generation opportunities for your business. They can help you automate conversations across the sales funnel.
Chatbots can gather customer information, which allows marketers to understand a customer's preferences and serve them better.
The collected data can also help you provide relevant information to solve customer requests. Chatbots can redirect consumers to content on your website. They allow you to start or continue conversations depending on a consumer's stage in the buying process.
AI chatbots simplify the user experience by providing access to relevant information and delivering quick responses. Consumers can also purchase right from the chat dashboard without having to visit a physical store. Most chatbots, especially on social media platforms, integrate payment processes like PayPal.
Are you already using AI chatbots to improve your business processes? Check out this infographic by Shane Barker to understand how AI chatbots can benefit your business:

Image Courtesy: shanebarker.com