Marketing
How To Execute a Perfect Acount-Based Marketing Campaign?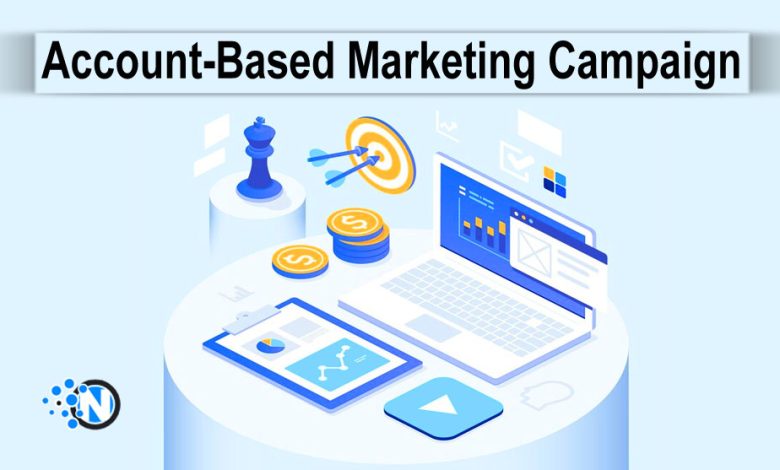 ABM has shaken off the world of B2B marketing. While some think this magic potion can effortlessly solve any issues marketers might have, it's not entirely true. Of course, account-based marketing is a powerful reinforcement for companies to convert lifelong bit-tier clients. Yet, it's a process like any other – you need to build and execute a compelling strategy! So whether you get professional account-based marketing services or carry out strategies on your own, let's explore what it takes to execute an exceptional ABM campaign.
So, how can you re-imagine your marketing efforts and deliver a flawless ABM campaign? Learn more tips from the industry experts like Elevated Third.
Step-by-Step Guide to Building a Successful ABM Campaign:
Some companies are dragging their feet, still believing that switching from conventional marketing strategies to AMB is overly complicated. Reality proves otherwise. Executing an account-based marking campaign requires some effort and well-thought-through planning. Yet, there is nothing unrealistic or complicated that might hold you back.
Validate what type of ABM works for your scale
The first step is to determine which type of ABM strategy aligns best with your company's end goals and scale. The primary types include:
One-to-One: In 1:1, you personalize your marketing efforts precisely for each account. This type works for larger enterprises with a limited number of high-value accounts (1-5 max).
One-to-Few: In 1:Few, you group similar accounts and tailor the marketing strategies to address their shared characteristics and points. Focusing on 10-30 high-value profiles is advised for mid-sized companies.
One-to-Many: The 1:Many approach is for businesses with a broader set of targeted accounts, usually over 30. It involves creating more generalized content and campaigns that cater to a wider account with shared values.
Depending on the level of your resourcing and preferable outcomes, brands can choose one or a combination of 2 ABM types to allocate their campaign more efficiently.
Align marketing and sales teams together
For the ABM campaign to strike, you should get both departments on board. Account-based marketing equals fewer leads for SDR to work with. And some salespeople might not be happy about the direction you're taking. Ensure the teams know their objectives, campaign timeframe, and methods to deliver outstanding results.
Put together the ABM team
What professionals do you need to steer the boat?
ABM strategist: Defines objectives, oversees overall strategy, and ensures alignments with business goals;
Content specialists: Content is a holy grail in the ABM. You need writers, designers, and multimedia creators;
Data analysts: Help gather and analyze account-specific data to keep the campaign going and measure its success;
Technology expert: ABM relies on specialized tools and tech;
Project Manager: Ensure the campaign is executed according to plan, aligned with deadlines, and has enough resources.
Determine goals for the ABM campaign
If you don't set the goals, how can you tell the strategy is successful? The most common goals for the ABM campaign are:
Increasing revenue;
Expanding market share;
Customer retention;
Shortening sales cycles.
Agree on the metrics to track ABM performance
The ABM campaign strokes in the long run. Therefore, the brand needs to agree upon KPIs and metrics to gauge the success of account-based marketing. It can be one or a combination of:
Engagement metrics (website visits, email open rates, or content downloads);
Conversion metrics;
Pipeline velocity ( the speed the account moves through the sales process);
Revenue attribution;
Customer satisfaction.
Identify the high-profile target list
ABM is not about equality. Some accounts get prioritized more as they can generate significantly more revenue. Here is what you need to make your target list:
Define the ideal customer profile (IDC) and find an account that fits in;
Place the high-revenue-potential accounts at the top;
Include profiles that can open doors to new partnerships or new markets;
Revive the engagement history with your targeted list to define the further interaction plan.
Invest in personalized content
Original and tailored content that speaks directly to the profiles' pain points is the backbone of the ABM campaign.
Offer customized messaging;
Modify the website for a personalized experience;
Create account-specific case studies;
Develop tailored email campaigns.
Offer various content like blogs, videos, webinars, podcasts, guides, etc.
Put the ABM campaign into motion.
The game's on! It's time to move through the marketing funnel. Start distributing the content among the targeted profiles, driving engagements, and delivering account-specific solutions.
Track the engagement rates
Keep your hand on the pulse to estimate campaign performance. Track the digital and physical engagements through:
Website visits;
Content downloading;
Survey and forms;
Signing up for newsletters;
Phone calls;
In-person visits to events;
Direct communication through emails or texts.
Make spaces for improvements
ABM can be an error-and-trial process. With the help of in-team data analysts, you can track the performance and results of your campaign and tailor the next moves accordingly. The ABM won't give you instant results, yet it gives you space to alter your marketing strategies and efforts to improve your chances.
Take advantage of tech
Finally, embrace the latest technology to optimize your ABM efforts. Experts advise working with tools like:
Display platforms;
Content experience tools
Data analytics and data delivery tech.
The Bottom Line:
Acount-based marketing is a secret weapon organizations use to drive their ROI and build a loyal community around the brand. Yet, if you're lacking the resources to build an in-house ABM team, don't give up. You can outsource it to the top professionals, trusting them with carrying out tailored to your business needs ABM campaign. Conquer the business peaks with out-of-this-world account-based marketing.