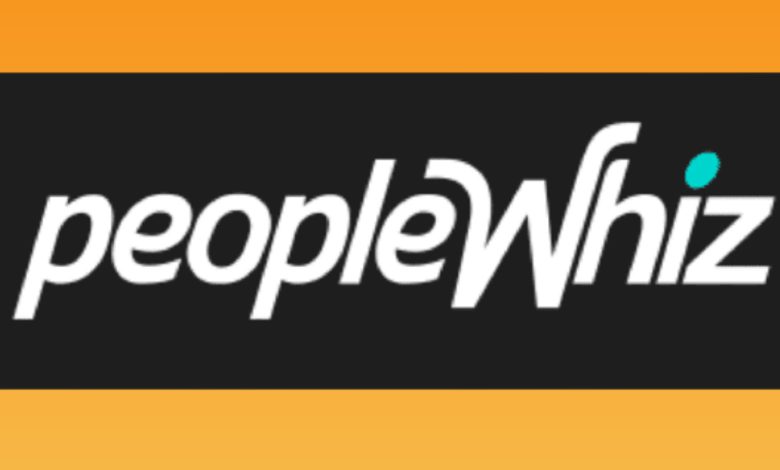 PeopleWhiz is public background checker software having almost 67 billion public proprietary data to help you to find out any random person's background history. PeopleWhiz was firstly introduced in 2017 Many people are found on dating sites having relationships and friendships with one another, to know about the reality of such a person PeopleWhiz, helps in providing all of his background data. In the modern era, PeopleWhiz made it possible to find someone's data in just one click without rather than different documents.
How Does PeopleWhiz work?
The user interface of the site is pretty simple and easy to operate. If you want to find someone, PeopleWhiz will help you in screening him just by getting their basic information like first and last name, city, and state. This is basic enough to reach a specific person. After putting in the details you have to click the search button to view the result. Within two to three minutes you'll proceed to the results. Mainly people use this platform for,
Screening of new roommate
Screening your online data partner
Personals records such as marriage, divorce, and criminal records
Finding old friends
Obtaining public court records
Locating a relative and friend
If the website couldn't explore, it may ask you the middle name and age of the person. This is an advanced search to find the person. People take a look over the millions of records and produce your data through Artificial Intelligence.
What Will You Find on PeopleWhiz?
PeopleWhiz holds at least all public and private data of a person through different data architecting features. All the details of the person which are visible to many people will be shown on PeopleWhiz. If you are searching for you some old friend or biological parents or any other body, you can look up their contact numbers. You can also check their certificates, school and college transcripts, and marriage and divorce records. PeopleWhiz allows you to check the criminal record of a person, if there is nothing in the category, it is also possible that the person might be arrested but not convicted or was released or his criminal record was ceased by the agency.
To know about your online dating partner it is quite easy to find his/her data from PeopleWhiz.
School and college data
Property or assets
Criminal records and arrest warrants
Federal and state records
Traveling Details
Address and contact info
Gun and Mug shot
Marital history
People Whizz usually like to work with prominent users and companies with nonprofit, small and mid-size business, enterprises, and freelancers. English is supported by PeopleWhiz.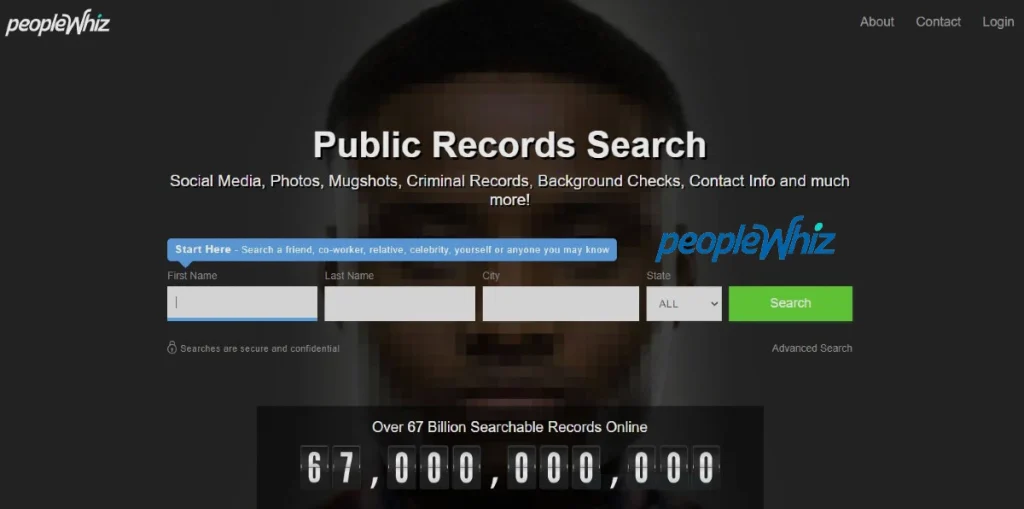 Pricing Plans
The website has many special with flexible prices subscriptions pricings. You can get any sort of offer for single background checking, multiple background data search, or for your company or organization. Single person search is free but for bulk, you have to pay. All of the data about the person can be accessed only after buying a subscription tier. You can also cancel the subscription from the settings. And can again reactivate it by logging the canceled account. You can pay for the subscription from your Visa, MasterCard, or all the credit cards issued by the Government of the United States. The credit card option will display the history of every charge. PeopleWhiz maintains your whole checks history, payment method, and services purchase.
The monthly subscription costs $27.99, Due to the automatic system for renewing the subscription after the expiry date. You don't have to reactivate it again and again. On the dashboard you'll notice a previously purchased option, where all the files you've purchased during the subscriptions of your account will be shown, You can view those reports by reactivating your account.
If you don't have signed up on the site but your credit card was charged for the subscription. In this situation, you can contact on customer support section to know the history of your payment. It mainly happens with this site that someone residing in your home or your friends use your card to pay for the subscription. You can cancel your membership and cancellation with this anytime you want just by calling the Customer Support Team.
Alternatives
Backgroundchecks.com
Backgroundcheck.com is also used for a background check. This software is compliant with Fair Credit Reporting Act (FCRA). The companies that need to employ candidates for their customers or manufacturing or volunteer organizations can use this site. The site is famous due to its criminal and credit check services to verify the outcomes of the customers.
HireRight
HireRight is also used for background checks. But its features are mostly designed to give benefits to the companies for screening the new employees. The HireRight is also competing with PeopleWhiz and is good with a less and specific procedure. HireRight also offers three plans to its users, basic, better, and premium.
GoodHire
GoodHire is also considered an alternative to PeopleWhiz due to its functionality. GoodHire has a lot of databases about the international checks of health sanctions. It also provides data about the vehicle, employment, criminal and educational records.
Reviews
Reading about the features and alternatives of PeopleWhiz you will surely have a clear idea about the site. Moreover, People buzz has been recommended by the Better Business Bureau in 2019. The rating of and trust of companies on this platform is more than other sites of such categories. Companies purchased their subscription for the screening of their employees. The negativity of the software is only about the late update of data and refund of payment. Only 62 reports were received in the last year. The user experience for this site is much higher than any other. It all is due to its authentic and fast data delivery.
Conclusion
Here we have to end our topic with a positive consequent. As PeopleWhiz is the only site that is more reliable and affordable able for every kind of business. Its easy user interface, clear and concise reports, useful data, and user-friendly attitude all these qualities earns the trust of a new user. Another main reason for using the site is that you can use it anywhere, anytime, and on any device.