We are living in the digital era of life where technology continues to grow better day by day. In the recent couple of decades, we've seen enthralling innovations both personal and commercial. There are a lot of superbly amazing improvements that have immensely improved communication, work-life, and most importantly the standard of living. All recent tech developments have greatly impacted the business world. The digital transformation (use of digital systems for business management) has improved many aspects of the business including, employee productivity, marketing, customer services, and many more.
What is Digital Transformation?
Digital transformation is a process of integrating digital systems and solutions into different areas of a business to transform the way they operate, produce, and deliver value to their customers. In this modern business landscape, there are a lot of digital products and services available that are impacting almost every industry. From entertainment (Netflix) to taxi services (Uber) all industries are using digital systems to operate better than ever before.
Benefits of Using Digital Systems to Manage Your Business
Whether you are running a small business or managing an organization with hundreds of employees, there are many benefits of using digital systems in your business processes, and some of them are listed below here.
Operate Everything Digitally
In this modern world, there is no more need to visit an office to obtain the required details or information to get a particular job done. Offices are also going paperless as they are using cloud business solutions and systems to store, manage, and access business data and files. If you are still using traditional business file management processes, then it is the right time to change for a good reason. The use of digital systems allows you to operate everything digitally even via mobile devices. It not only helps you save time and money but also improves efficiency to get more done in less time. There are numerous tools like employee management software, payroll manager, customer relationship management (CRM), and marketing automation tools that can help you simplify the business process greatly.
Digital Systems Empower Employees to Work More Productively
Increased employee productivity is one of the top benefits of digital transformation. Businesses are now able to use innovative solutions and tools to make it easier for employees to communicate, collaborate, and exchange important information without facing barriers of time and location. Digital systems like cloud solutions help employees stay in touch anytime anywhere whenever they want. In this way, they are better able to accomplish more tasks in less time and by using fewer resources. Realtime collaboration and communication improve teamwork to increase the overall operational efficiency and productivity of a business.
Accuracy and Error Prevention
The use of digital systems to automate a tedious task not only improves efficiency but reduces human errors as well. Businesses are using advanced task management and project management tools to assign tasks and jobs more efficiently. It helps them accomplish deadlines without forgetting an important task. these systems also help managers to keep a proper check on who is responsible for the work and how they are performing towards assigned tasks. As more data is generated with digital systems, it can be used to make informed decisions that are based on greater accuracy and no guesswork. As a result, all these things contribute to better business growth and efficiency by reducing human errors.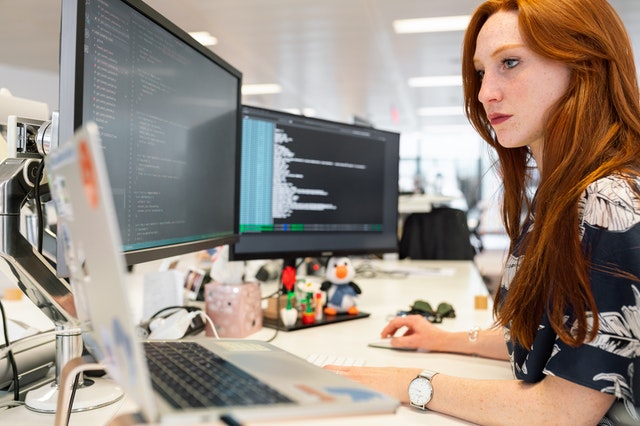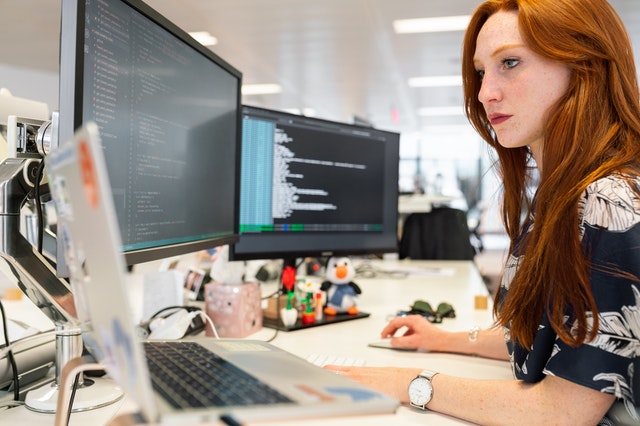 Reduced Business Overheads
Smart business owners are always looking for ways to reduce business costs and boost revenues effectively. Digital transformation can amazingly help them reduce business costs and overheads to maximize profitability. Digital systems like cloud business software allow businesses to reduce hardware costs and other operating costs that can be used for better business growth and expansion. Advanced communication tools and solutions have also reduced business travel costs and expenses incredibly.
Improved Customer Experience
In this modern world, understanding the needs and pain points of your target customers is more important. In simple words, providing your customer with an excellent experience has become an integral aspect of ultimate business success. Thanks to advanced technology, businesses are now better able to learn more about their target audience with help of digital data analytics. They can understand the interests, buying habits, and search behaviors of their customers to present them with something they are truly interested in. Moreover, digital channels like search engines, social media sites, and AI chatbots have made it easier for businesses to reach, connect, and engage with their customers on a more personal level. Customers can get their queries resolved in real-time, thanks to digital systems and solutions.