Instagram
How to See Who Stalks Your Instagram- Tips to Find Out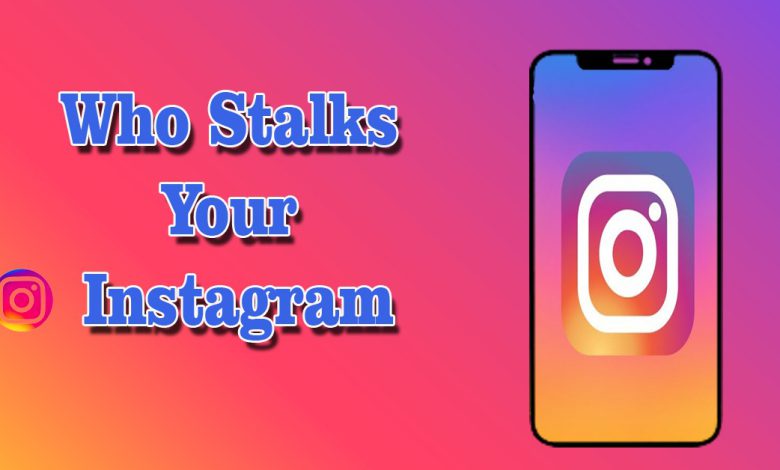 Instagram is one of the most used social media sites that is diverting users' attention toward being more digital. Everything is being done by using social media accounts and the number of users is increasing day by day. People are sharing everything about their personal life and private life from the start of the day to the end of the day. Influencers and celebrities are sharing so much of their life on social media, creating competition among people. People are stalking others and trying to become like them. People are unaware of the harm their stalkers that can probably bring.
Who Stalks Your Instagram:
Whether you want to share your happy memories with your friends and family, some others might be stalking your profile, and you might not have any idea about it. The idea of these stalkers crawling into your Instagram posts is not attractive as it might disclose your personal life with some random strangers. There are some ways by which you can make a confrontation with the stalkers. Once you confront them, you know the second step is blocking them directly.
Tips to Find Instagram Stalkers:
There are some specific techniques and strategies through which you can know who is stalking your Instagram profile. You might get an idea about who is interested in the things you do.
Check the viewers of your story :
If you are using Instagram and you want to tell your friends, family, and colleagues about what you do you need to be active in your posts. Also, if you want to know whether the person is regularly stalking your profile, the next step that you can do is to upload a video or any image in your story. Once you upload a story the next step is to see whether your story is in a public setting or in private, at the bottom left you will see an option displaying the viewers. This is when you are going to get a list of viewers. There you'd see the names of the people who saw your story. If you see someone who is not following you but is on this list stalking your profile, you get an idea about the fishy stalker and you can post a story again for confirmation, this is when you are going to get the name of your stalker.
Use tools and software:

Instagram has been used by people for different purposes and is considered an app that is one of its best to depend upon for entrepreneurship and whatnot. The number of social media users in the whole world is increasing day by day. As the number of users is increasing so the tools for using such networks are also increasing. Different third-party apps are being designed by different app and software developers. These apps are specially designed for people who are working via Instagram and are interested in knowing about the profile visit. The apps such as Instagram Stalker, follower analyzer, Mystalk, and follow meter, are the best platforms to check stalkers on your Instagram profiles. These apps help users know about the people who have visited their profile, who'd followed and unfollowed them, and also about the people who are stalking any Instagram at a specific time.
Use Instagram Insights:
Another way to get to know about your stalker is to use Instagram insights but this is available only for the accounts are business accounts. The Instagram insight page tells you about the level at which the traffic has been received, it means you about the details and user interactions. All the activity related to the statistics of your profile can be seen from this feature of Instagram.
How to Stop Stalkers:
After following all the above-mentioned steps and you get a username of the account about which you are sure that they are stalking you, the easier way to get rid of them is to confront them first and the next step would be to block them. Confronting the stalker is important as it is going to make them realize the negative energy they are just sharing and once you confront them, the next step is to block them. This is how they are probably not going to be stalking you again with some other fake profile as they are going to remember the confrontation later.
Conclusion :
Instagram is a video-sharing app and if you don't want your content to yourself by random stalkers or by unknown people, you can put n your privacy and make it a personal account so no one other than your family and friends would stalk you. Certain customized settings can be used to block some specific users to see your profile can be a good option too.