eCommerce
How to Effectively Scale Your Ecommerce Business in 2023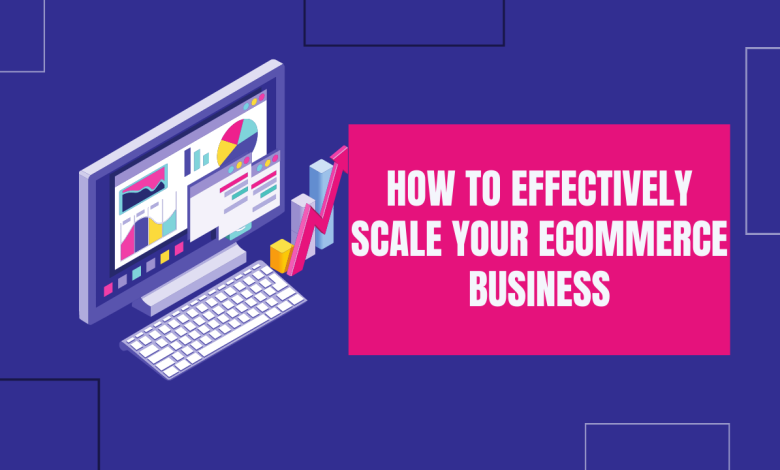 Starting an online business, making it reach more people, and generate more revenue, requires effective measures and techniques to be followed to have higher levels of success. Every entrepreneur who creates a startup company or any small business organization dreams of scaling the business at some level. Businessmen without growth and success are not going to achieve anything for their investment. Businesses can grow anytime but effective scaling of business must be done beforehand by planning and making a strategy that must be followed.
Scaling Ecommerce Business
There is a fine line of difference between growing and scaling a business. Growing means adding resources and increasing investment by adding more products whereas, in scaling, more money and revenue are generated in the same input. The increased profits mean more strategic approaches are to be followed to manage everything in scaling which in return would retain stability and assist in more growth of the business.
Effective Steps to be Taken to Scale Ecommerce Business in 2023
Scaling an e-commerce business must be done by following these important yet effective tips and strategies as they help in expanding business and generating more stable profit for the organization.
Optimized SEO strategy
Scaling any business product requires some technical efforts on the part of the e-commerce industry. Searchable and optimized keywords should be included on the search engine so that your product reaches more clients. Businesses that are expanding in the eCommerce industry are following SEO strategies and tactics so that their product is ranking well on search engines and reaching more clients. To rank on search engines such as Google, SEO strategies, and optimized internal links, content, images, and codes must be used. Hiring an SEO expert for your brand is going to help you reach people by making optimized keywords for your product which is going to generate more revenue and profit.
Consistency is the Key
Consistency Is the key to success in any business. Business owners stop focusing on their marketing strategies and other planning related to growth once they achieve profit for a specific time. The goals, plans, and strategies must be updated every time an objective of the business is fulfilled. This tactic would help owners to aim for more growth. Scaling a business requires plans to be curated and steps to be taken for further profits. There must be a commitment within the organization to work for continuous growth.
Marketing Campaigns
Business owners must analyze the most successful marketing campaigns for their business success as for some email marketing can be the best and for some, affiliate marketing must be considered as an option. Marketing a product and investing in marketing play an important role in making any business and product successful. Marketing does not only include advertisements but also the right product for the right audience. if your product is of no use in certain areas, you must not invest in advertising it in that certain locality. Also, another thing that must be kept in mind is that when any product is sold out, business owners must not just spend their profit on buying more products, instead once revenue is generated, the profit must be used in marketing for some of the sales. Following the best marketing strategies help businesses earn more profit and scalability.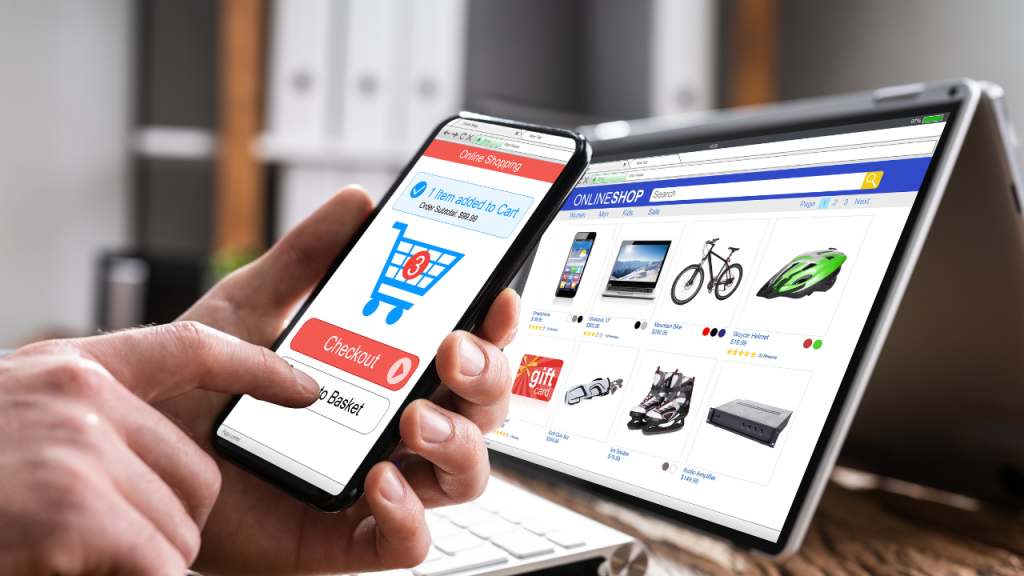 Follow the Trends
Establishing and developing the business requires time and effort to be invested. But some shortcuts help if luck is in your favor. Social media trends change anytime, and following the trending content for marketing can be a kick-start in your business. Creating engaging content to attract the attention of the public and stimulate their curiosity. Keeping an eye on trends and getting ahead of time can be game-changers for the business. This will also increase the visibility of the product as more people might be looking at the trends and your product might be the one ranking in their search for trends. Social media trends keep on changing and the good approach is to join all the social media platforms for business as the more frequently you post about your product by quality content more clients you are going to catch for the same products.
Monitor your Analytics
Monitoring the growth of your company's sales and the profit it generates gives a clear idea of how more planning is needed to update some of the strategies you follow in business. The rate at which more clients are coming back for products to increase sales can give you an understanding of how some of the fields require more to be added to scale the performance of your product. More sales of the company represent more scalability as it shows that the revenue is being generated. Monitoring your company's performance and analytics helps you measure the growth of your organization.
Meet Experienced Entrepreneurs
Learning from the experiences of others in the same field helps businesses grow in so many ways. Entrepreneurs who are successful in running their e-commerce sites and know the tips and tricks to be adapted in scaling the business must be met. Some of the entrepreneurs share their podcasts for other business owners to never repeat their mistakes and learn from their experiences, they share valuable pieces of advice for people in the same field. Business owners, if following them might see amazing changes in their growth and this in turn is going to help them scale the brand and business. Working with a third-party logistics provider, or a 3PL partner, is a great way to scale customer order fulfillment.
Automate the Workspace
Using more online platforms for different things to be done in an automated way is going to help brands and business owners spend more time on the thing which requires strategies as much of the admin work can be done by using automated tools. Keeping a check of sales through CRM and managing marketing through different software which automates the advertisements for your brand is a great way to get done with more in a short time. Automated workspace is going to help business owners to be more organized and this is going to scale their business by providing more revenues in less time.
Conclusion
Scaling any e-commerce business can be tricky but if proper planning and strategies are adapted in marketing, and the visibility of products is increased by making content trendy, businesses can be effectively scaled. A successful business needs to scale the business at some time, it is useful if the tricks are followed the day the e-commerce business is set up.