Google Adwords
SEO
Easy and smart ways to use Google AdWords Express – Tips from experts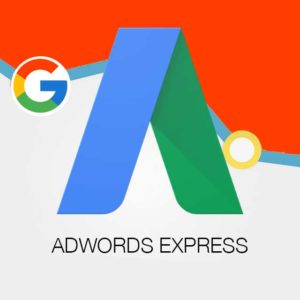 AdWords Express or AWE was launched in 2011 and it is all set to offer an accessible intrusion to the PPC advertising for the small businesses. The target audience is definitely the big list of merchants who might not have the skill of investing in an AdWords campaign. Google is also offering a kind of seductive sell where you just have to enter few details and allow the technology to work on behalf of you. Merchants always needed a Google My Business (GMB) page in order to start it off. Even those who didn't have a website could fulfill their advertising goals with their local business, provided they had a GMB Account.
Due to this, AdWords Express needs to be utilized in a judicious manner so that you could achieve best ROI which you're accustomed to through the different AdWords interface. Listed below are few tips that will help you get going and running a successful AdWords Express campaign.
#1: Begin with a very small budget
Probably the most vital tip for all those who are comparatively new to AdWords Express is to start off with a small budget of around $300 or even less than that. This platform is anyway easier than AdWords but there are few levers which you pull off to affect the performance of the campaign. If you leave this unchecked and unattended, Google can spend your budget through usage of automated bidding, irrelevant search queries and keywords with broad match. All these areas need to be taken into account. Since AWE uses broad match keywords, this means that your ad will be visible for wide array of search engine queries.
#2: Link Google Analytics and AdWords Express
Do you already have an account with Google Analytics? If yes, set it up, link it to AdWords Express as this will let you set campaign goals within AWE which contribute to your business goals in Google Analytics. Merchants are allowed to target their personal campaigns to attract calls, clicks or on-site actions and the only time you have to pay is when a customer clicks on your ad. Google even offers you a step-by-step process of linking your Analytics with AWE.
#3: Make the right queries
It is definitely in the best interests of Google to ensure that all its users feel comfortable while using AdWords Express. With a better experience, we will be more eager to continue spending. Hence we do have easy access to wide array of resources to help people through different issues. The support level is considerably lower than whatever you could receive as a customer of AdWords but AWE still offers enough information for resolving such issues. You just have to ask about them.
#4: Try to know more on Quality Score
Although AWE promises benefits to AdWords without much complexity, there is some knowledge on AdWords which can move a long way to improve the performance of the campaign. The most vital element is good quality score. Quality score goes a long way for deciding what you actually pay for each click and where the ads appear in different search results. It is necessary for you to craft compelling ad copy but Google needs to make sure that the user experience matches along with the expectations whenever the customers come to the site.
So, as we see, AdWords needs more time and effort but at the same time, they are capable of producing considerably better results as compared to AWE. Nevertheless, if yours is a small business with tight budget, AdWords Express can definitely be a good platform.