Digital Marketing
Customer Insights – How to Use Customer Feedback to Improve Experience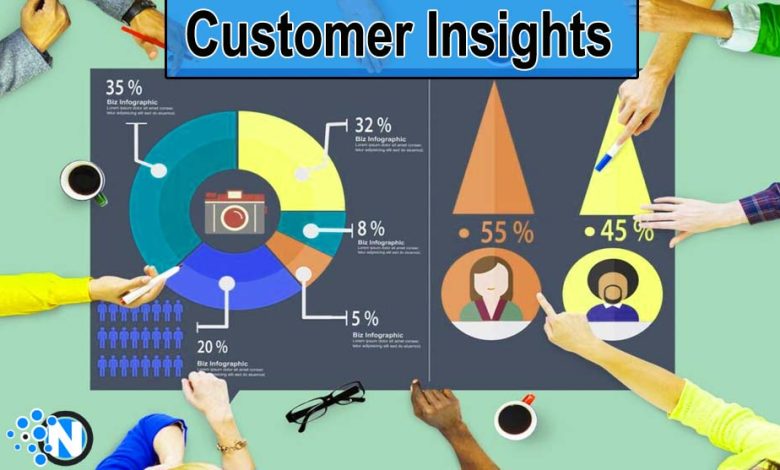 As the online business world advances, customer insights are becoming more crucial to direct your company in the best direction. Through them, you can enhance your product manufacturing or optimize your services to enhance the overall customer experience. They are the best sources to identify which part of your marketing strategy is influencing the users more productively. Similarly, you can learn about the potential errors in your infrastructure, spoiling your customer base and impacting your outreach. We have developed this guide to help you learn how to use customer feedback to identify areas of improvement and enhance customer experience.
What are Customer Insights or Feedback?
Customer insights or feedback are the customers' opinions or suggestions regarding your brand's products or services. Generally, they are of two types; positive and negative. It mainly depends upon how they find your brand in certain aspects. If their journey is positive and they get the best services, feedback will be positive. On the other hand, negative experiences will cause you to receive negative feedback. Many online portals and websites have been launched in recent years, allowing users to express themselves. Furthermore, social media handles are the biggest source of collecting user feedback. If you are a business owner, you can improve by reading them. On the other hand, customers can consider their purchase decisions after learning them.
How to Use Customer Feedback to Improve Experience?
Using feedback to improve your customer's experience is the best way to make changes in your infrastructure to go ahead in the market. You must be very strategic while responding to them without damaging your company. In the under-section, we have elaborated on certain specific points to help you use customer insights for your company in a more productive manner.
1 – Collect Actionable Feedback
The foremost step is to sort out different platforms and social sites. It helps you capture all the insights. Furthermore, if you have a website, you can easily grab the customers' feedback on different products or on your services. Nevertheless, not all insights are productive or better. Some users are fond of spreading hate across the globe. Similarly, your competitors might troll you on different platforms to ruin your reputation. Therefore, you must create specific standards and allow only your confirmed customers to leave comments for you. These are termed actionable feedback and are highly effective in guiding you through the right track to make improvements.
2 – Diversify Feedback Channels
In the previous section, we talked about collecting actionable insights from different platforms. This point will also elaborate on the same. By using a diverse range of feedback channels, you can capture multiple thoughts and insights. Also, it is necessary to collect the user's experience at each level of their interaction with your company. In this way, you can have a comprehensive overview of how your business is working in this competitive landscape. Therefore, you must focus on leveraging the help of a diverse and complete set of customer insights.
3 – Hit Perfect Timing
Next, you must be very calculative regarding the time to collect the insights. Whenever you launch a new product or service into the market, pump your outreach team to monitor the feedback readily. In this way, you can use the insights at the beginning level, allowing you to make changes to the product. It not only helps you improve your business standards but also minimizes the chances of getting negative feedback from buyers. Thus, the more positive insights you receive more your credibility will be, and the more your outreach will be. Therefore, you should hit the perfect time to collect them.
4 – Analyzing Feedback for Trends
After collecting the feedback well on time, you need to analyze them to find the critical down pits in your services or products. Besides giving you insights, it lets you learn about the latest trends and patterns currently in the market. Negative feedback is more useful when it comes to making improvements. If your confirmed buyers don't find the product according to their requirements, they will write a review highlighting the missing parts. Hence, you can learn about the enhancements people are looking for.
5 – Segmenting Customer Feedback
Another effective strategy is listing the same issues. It lets you generate a priority list to run the necessary processes to make changes. By segmenting the same issues, you can better determine which part of your product is creating havoc in the market. Consequently, you can direct all your efforts in the required direction. It not only improves your product quality but also sends a positive signal to your clients about your serious attitude toward your business. That's why you should be very active regarding the collection and utilization of these insights to impress your customer base.
6 – Make Suggestion Based Innovation
Changing your products, services, and related procedures, like customer support, delivery processes, or post-purchase attitude, is compulsory if you receive a negative user attitude. However, you must be focused on carrying out suggestion-based innovations to resonate with buyers' requirements. Otherwise, all the efforts will be lost in vain. By understanding and considering the customer's insights, you can make more productive decisions to improve the overall experience.
7 – Notify the Users
Lastly, you should design the perfect channels to reach users and notify them about the changes you have made in your infrastructure. In this way, they can reconsider their decisions and return back to you. Also, provide them with necessary incentives for their comeback as it helps you make them your permanent customers.
Final Verdicts
Due to increased competition, customer experience can make or break a business. Therefore, you must be well aware of your users' journey with your company to maintain your credibility. Leveraging customer feedback is not just an option but a necessity to direct your company on the right track to change its functioning and infrastructure. As a result, you can take your business ahead in this competitive market by making strategic decisions and fostering suggestion-based innovations. Always remember that the customer's voice is the most powerful tool you can use to surpass your competitors.