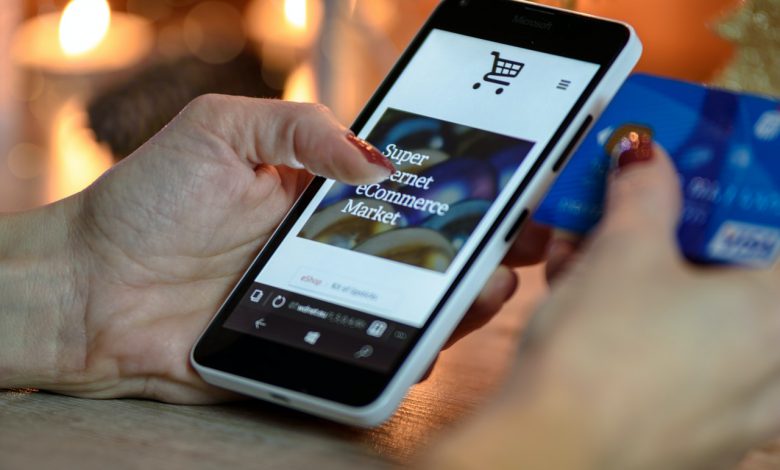 The eCommerce industry has been on a steady rise in the last few years. However, the industry has exceeded levels not anticipated until 2025 because of the COVID-19 pandemic. This tremendous growth was a result of physical store owners who had to re-strategize their way of doing business in order to meet the new wave of customer demand, as most people were ordering almost everything online.
Now, when running an eCommerce business, you must ensure that your business is available 24/7. Besides, processes like making orders, checking out, payments, and dispatch must be seamless if you want to retain your clients. This is where eCommerce business process automation or BPA comes in.
ECommerce automation involves the use of technology to enable eCommerce businesses to boost staff productivity, grow sales, and improve customer satisfaction. So, when you automate your eCommerce business, you can drastically reduce your order costs, deliver a personalized customer experience, and re-direct employee activity.
Now, a typical business process automation for eCommerce involves a sequence of actions, that require configuration and customization. The following are the three components of eCommerce automation:
Trigger – this is the event or indication that automation is required
Condition – this defines what the automation should do
Action – this is the end result or what the automation should do without human intervention
Any eCommerce business with solid automation features will sell efficiently, boost employee productivity, and maintain high accuracy of orders.
As said earlier, eCommerce business process automation comes with numerous benefits, like increased efficiency, reduced workload, satisfied customers, and increased sales. In fact, it's one of the benefits of managed IT services. However, the automation process is not as easy as you think, since most eCommerce businesses find it hard to do so. If you run an eCommerce business, and you are struggling to automate your processes, here is the guide to automating your business.
Identify the processes to automate
A typical eCommerce business has lots of processes that require automation. That said, any activity that is repetitive takes time, and requires manual handling of data is ideal for automation. For instance, any activities related to order processing, tracking, or inventory management should be automated. This also applies to updating inventory information, payment, or pricing processes. Now, when you identify which processes to automate, you need to think of the connectors and integrations that you need to make this possible.
Choose the right automation solution
Professional business process automation consultants say that there are different eCommerce automation solutions that you can choose from. However, this presents one major challenge to most people—choosing a solution that has the functions and features required for a successful business process automation.
As you pre-qualify your vendors, you will get a better idea of their strengths and weaknesses. this should give you a good idea of how the vendors will handle your product, customer, order, fulfillment data, and inventory between systems and internally.
Also, don't forget to ask for testimonials or case studies before choosing your preferred vendor. These will not only give you information your vendor withheld; they will also answer questions you never thought you had.
Check for pre-installed connectors
If your existing system has ready-made connectors, and can easily integrate with an eCommerce automation solution, the process becomes easier. This is because you will not need to hire external assistance and spend valuable time implementing and configuring integrations. This is important especially if your vendor has connectors that can reliably and dynamically transfer order, product, customer, and other important data between different systems in your business.
Process data in real-time
Many sales and support teams are tasked with handling inventory updates, follow-ups, and shipping updates, among other tasks. The reason why you should consider real-time automation is to prevent these teams from pushing buttons manually, logging data into spreadsheets, or switching between different software solutions. So, you should ensure that your data has been synced and migrated in real-time—not in periodic batches, as this can lead to a poor customer experience.
Ensure that you monitor and validate your data
Generally, eCommerce businesses require high volumes of data to be moved between systems. These processes demand high levels of data accuracy be maintained. Automatic logs and audit trails document the flow data in every transaction.
So, you choose automation solutions that allow users to recheck, repeat, or resend activities manually. Make sure that you have a strategy in place to check and maintain the security, completeness, and quality of your data.
Create a strong support team
Now, since you've already implemented eCommerce automation, your system should run 24/7. However, in case of a question or downtime, you will need a team that's available round the clock to provide the necessary support. Thus, in case a process or order fails to function as expected, there's someone to handle the issue as fast as possible, and keep the customer in tabs with the progress.
Bottom Line
There you go. This is all that you need to know about business process automation for eCommerce businesses. However, it's important to note that implementing eCommerce automation tools doesn't mean that you no longer need your staff.
When running an eCommerce business, you will still need a team of dedicated staff to handle things like marketing and customer service. So, the primary reason why you need to automate your eCommerce business process is to do away with the repetitive tasks that can lead to costly mistakes, which can make you lose potential business opportunities.