Tech
Best technology for 2017 – Hottest news for the gizmos and the gadget freaks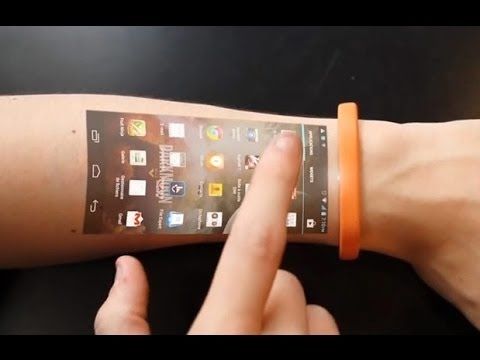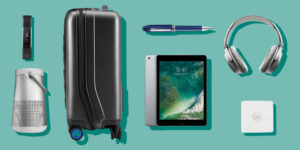 Among the technological industry, there is always a soaring consensus which makes us feel that we're in one of the most boring periods of gadget world. There have been people who have continuously argued about the fact that software is totally consuming the entire world and that there isn't any amusing hardware since repetition has won over innovation. The change that is being seen in the industry is like never before. The smartphones are actually replacing number of standalone gadgets which we previously used to carry along with us.
No, that definitely doesn't mean that there is a dearth of new hardware in the market. This depends on expanding the definition of gadget to include a robotic bicycle wheel or a reusable rocket. Let's take a quick look at the most interesting technology compiled the CES 2017.
#1: Archos 80b Helium Tablet
This is a low-budget 8-inch tablet which has got a quad-core processor and another bright 1280X800 pixel screen. The biggest USP or Unique Selling Proposition of this is that you are able to get 4G wireless service and hence you can skip Wifi when needed. This means you can attain greater connectivity when you're in hotels or when you're out for business trips.
#2: New Matter 3D Printer
This is a low-cost 3D printer which utilizes PLA or Polylactic Acid filament which is a sugarcoated way of saying that it is capable of making 3D objects which are around 6X4X5 inches in size. The main benefit of using this is that you don't require knowing even a single thing on 3D printing. The only that you require doing is load up the machine and press on print.
#3: Cota wireless charging
An increasingly large numbers of mobile devices are now compatible with wireless charging and if you wish to reduce the mess and the requirement for different charging systems, you can opt for Ossia's Cota charging station which was introduced in CES 2017. This is more of a modern and sleek device which can be connected to AV current and which can act as charging station for dozens of different other connected devices within the area of your home or office.
#4: Wocket Smart Wallet
Are you someone who has the urgency of traveling frequently for purposes of work? Or are you someone who has got multiple cards for both personal and business use? This is a wallet which can hold one card, the one that you program with different sorts of credit card details which you use for transaction. This is a best buy if you travel a lot and you make too many credit card transactions.
#5: Virtual Reality Display
HP is improving its line of products day by day by inventing new products. Initially, they spoke of HP Sprout which has the ability of holding a secondary display that's used for scanning various objects. Moreover, the HP Zvr shows a 3D holographic image which can scan or sense the position of your head so that it is possible for you to interact even with objects which are not real.
#6: SolPro charger
After keeping this object straightaway for 90 minutes under sunlight, this solar charger will offer enough power to help charge your smartphone. There are 2 USB ports through which you can use this device to charge the phone after it drew energy from the sun.
Therefore, if you're a gizmo or a gadget freak who is waiting for the best gadgets to hit the market, you can definitely choose any of the above mentioned ones.