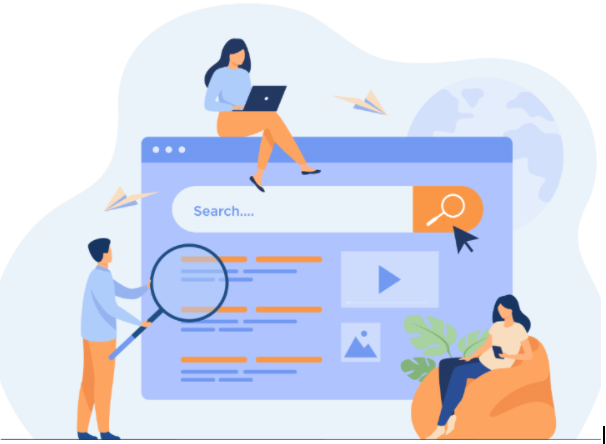 Yeah, we know Google is still on top of the digital marketing stride in 2021. But will it still be the primary choice of marketers in 2022? It looks like the competition is going to be tough next year. So, we better find some good alternatives of google ads this year before it's too late.
We all know that the google ads system is the best platform for online marketing. But, with the advancement of technology and the constant shift of marketing trends, there are some new entrants in the market. Sellers now have SSPs, and buyers have DSPs to help sell and buy ad space. What Is an SSP? Supply Side Platforms are platforms used by ad sellers that help organise and seller their ad space in automated auctions. While DSPs are used by potential buyers trying to identify ad opportunities, they often organise several different exchanges to provide a type of ad marketplace. But, before we take a look at them, it's better to get a complete overview of google ads.
What Is Google Ads? -A Complete Overview
Google ads system is a type of advertising on Google search pages, Google maps, Google shopping sites, and Google websites. Google ads come in different shapes and size options, and it depends on how people display those ads.
The search network campaign ads appear in text form, and we see them on top or bottom of the google search pages. The display network campaigns contain photos, and we see them on Google partner apps and websites. Finally, there are video campaigns also, which we see on YouTube just before our selected video begins.
Now, if you want to know how to use google ads, there are a few steps for that too;
Firstly, sign in to your Google Ads account.
Now, click the campaign button on the left-hand side.
Then, click on the plus option to create a new campaign.
Finally, select the goals for the campaign, and you are all set.
Why Should We Consider Alternatives of Google Ads?
There are more than 3.5 billion searches on Google every day. So, it is true that you will get a more extensive audience base here, no matter how small your company is. Even the Google Ads Performance grader uses a unique grading algorithm with more than 60 factors to check how your ads perform.
But, the excessive competition of google ads have made it more expensive, and as a result, many companies are lagging due to lack of financial resource. Even the responsive search ads let marketers create more unique ads that will appeal notably to their target audience. So, why should we consider alternatives to google ads?
Read Also: We Compared Facebook, Microsoft, and Google Ads
Well, firstly, because google ads are not beginner-friendly. It will take people's money and experience to crack the google ads' algorithm. Even the interface of google ads is not user-friendly, so that it may look complicated to people dipping their toes for the first time in this digital marketing ocean.
Secondly, if you are a busy businessman, you need something to generate quick results for your campaigns. You need something that won't have to spend much time behind, but it will be managed automatically. In that case, google ads are certainly not your best option, and that's why it's time you look for some alternatives to google ads.
Finally, the ads you display on google will only be displayed on its partner websites. Although the partner network of google is quite huge, it's not enough. We often prioritize ads that we see on social media channels like Facebook or Instagram. So, it's time we think of some alternatives of google ads to meet our requisite needs.
What Are The Best Alternatives Of Google Ads?
As digital marketers, you post multiple ads on google, and sometimes they work out, and sometimes they don't. So, let's check out these alternatives of google ads so that you can up your marketing game next year.
1: Six ads
One of the best alternatives of google ads is Six ads. It's not an advertising platform but a Shopify app that will let you run ads on Google, Facebook, and Instagram. So, if you own a small and medium-sized business, you can get your marketing business up and running in few minutes. Even if you don't have any experience in advertising, you can increase your profit in no time.
The best part of Six ads is its easy-to-use interface where you can navigate and create ads easily. You can run your ads on the most popular advertising platforms, so that's another plus. In addition, the advanced AI algorithm of this app will convert the audience to potential buyers. So, you won't waste any budget on products that you won't sell.
2: Microsoft Advertising
Microsoft advertising is better known as Bing ads, and it is the 2nd most used advertising platform in the world. When you create ads on this tool, you get to run them on MS Office, Cortona, AOL, Wall Street Journal, and Info Space, etc. In addition, these ads will further appear on the top of Yahoo, MSN, and Bing search results.
So, this is one of the best alternatives of google ads because you can transfer your google ads campaign data to Microsoft advertising quickly. There is no mandatory spending restriction, and you can get one-to-one support from Microsoft partners if you are stuck anywhere. You can also run the Microsoft ads on mobiles, just like google ads.
3: Amazon Ads
It is another one of the best alternatives of google ads because most amazon users already turn to this website when they intend to buy a product. It is one step ahead of google search ads because people already know what they want to buy. Like Google ads, you also get audio-visual ads to simulate the amazon customers' interests graphically.
There are individual product ads on amazon that appear on particular pages. However, there are sponsored brand ads too that appear on relevant shopping results. You can also get sponsored display ads with text, and images, which you display on Amazon to increase reach.
4: LinkedIn Ads
We know what you are thinking. Nobody will think of LinkedIn as the first choice for digital advertising, right? But, if you are a business professional and want to convey your business's mission and vision, you can choose this platform. There are more than 650 million professionals on LinkedIn so that you can get a wider audience here as well.
Why do we think it is one of the best alternatives of google ads? Because LinkedIn offers you sponsored messaging, sponsored content, and dynamic ads. You can also access post boosting to promote your company better in front of your target audience. It also supports multiple ads on mobile phones, desktops, and tablets.
5: Facebook Ads
Finally, we have the Facebook ads as the best alternatives of google ads on the list. Being the most popular social media platform and with a user base of 2.8 billion, you can guess how popular it is as an advertising channel. In addition, its robust algorithm makes advertising easy for businesses of any size, industry, type, etc.
You can run your ads on all devices, and that's a significant advantage this site has to offer. In addition, you can get quality leads, and turn them into potential buyers, so that's another plus. Finally, you can also sell ads to potential buyers to motivate their spending habits effectively.
Conclusion
If you think that we are suggesting alternatives of google ads, so we are diminishing its potential, you are wrong. It can indeed help you attract customers and generate leads, but it is a time-consuming process. You may even spend a lot of money behind it and not get the desired return on your investment. So, take a look at these alternatives, and give them a shot this year.