Software
All You Need To Know About Oracle Cloud Quarterly Updates: A Beginners Guide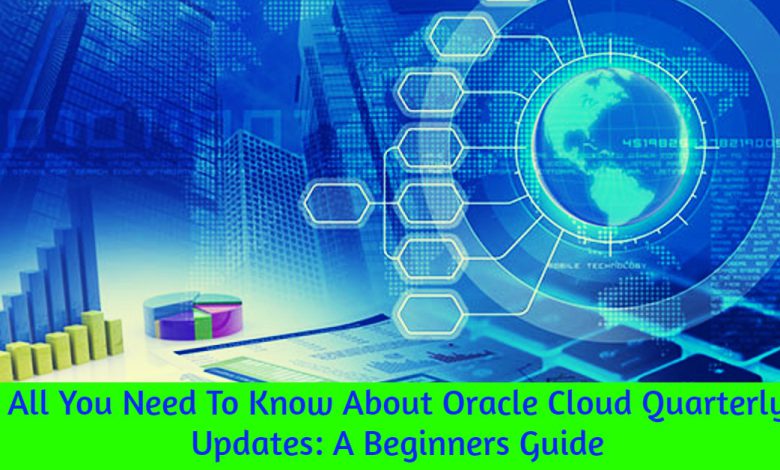 Gone are the days when enterprise software vendors rolled out disruptive updates once every three to five years. In this world of Agile, DevOps, & DevSecOps, enterprises roll out more frequent updates, enabling enterprises to streamline their operations more efficiently. Oracle is no more an exception to this. Oracle being at the forefront of innovation rolls out quarterly updates to its customers. It means that every three months, customers will receive new functionalities & customer enhancements to help them efficiently and effectively manage their operations.
Enterprises that are still using legacy testing approaches are struggling to keep pace with the frequency of Oracle Cloud updates. Some of the challenges that enterprises are facing in Oracle Cloud testing include coping with testing requirements, the high turnaround time for completion of testing activities, inadequate test coverage, security testing, and more. In this article, we'll focus on three parts
Why is there a need for Oracle Cloud Quarterly Updates Testing?
Why should enterprises need to revisit their testing strategies for Oracle Cloud?
How should you keep pace with Oracle Cloud updates?
Let's start looking for answers to the above-mentioned questions.
Why is there a Need for Oracle Cloud Quarterly Updates Testing?
Oracle Cloud updates have the potential to break existing functionalities, customizations, and critical integrations. So, you need to test updates, prior to deployment in production.
Oracle rolls out updates after testing. However, this testing is not for your specific environment. So, there is a possibility that a new bug could be introduced – or, a fix to a bug could impact your business processes negatively.
With every update, there is a possibility that existing user privileges or access rights may change. So, security testing is vital to ensure corporate data security and compliance requirements.
Why Should Enterprises Need to Revisit their Testing Strategies for Oracle Cloud?
Each Oracle Cloud quarterly update requires two rounds of regression testing: in a test environment, and in the production environment.
It means that enterprises require regression testing at least 8 times/year to keep business disruption risks at bay.
Manually executing Oracle Cloud testing is a challenging task as just one test scenario can require many clicks, data entry, and navigation through multiple screens. Image how much time it will take to test the whole Oracle Cloud app!
Code-based automation tools cannot be used since Oracle is a highly dynamic application. A minor change in the UI can break test automation scripts. So, it'll need a lot of effort to maintain test scripts.
Inadequate test coverage is another challenge with which enterprises need to cope.
Keep Pace with Oracle Cloud Quarterly Updates with Zero Code Test Automation
No automation of test is no more a record and plays engine. It is much more than that due to the incorporation of advanced technologies like Artificial Intelligence (AI), Machine Learning (ML), and Natural Language Processing (NLP). The immediate value of AI-powered test automation is shorter test cycles, more stable builds, and adequate coverage, which translates into faster feedback to developers and cost savings to the business. Let's see how.
Zero Code/ Low Code: Natural Language Processing-based test automation enables test case creation in plain natural language i.e., English. As test creation doesn't require any knowledge of coding, Manual Testers, Business Analysts, stakeholders, QA Managers, etc., can participate in testing, ensuring adequate test coverage.
Self-healing: Maintaining Oracle test automation scripts is a challenging task for test engineers. ML-powered test automation alleviates the "maintenance burden" by autonomously identifying the impacted test cases and automatically fixing them without human intervention.
Impact Assessment: Ai-powered impact assessment helps you to understand how new features are going to impact existing processes and procedures.
Risk-based Coverage: Based on the impact areas, the Oracle test automation platform recommends test cases to ensure adequate coverage. You can avoid testing & testing with test automation.