Tech
AI Search Technology, 123RF is Making Big Changes to the Stock Image Game
Imagine if you could find the perfect image for your content just by typing in your article's title – no more endless scrolling or sifting through irrelevant pictures. Well, the future is here, and it's brought to you by 123RF's groundbreaking AI search technology.
Fasten your seat belts and get ready for an exciting trip! The way we search for images has lately undergone a revolutionary change. 123RF is now a powerful resource for locating the ideal photographs for any project. The time has come when you can easily locate what you are looking for online and receive accurate image recommendations that are personalized for you in every respect. That is what the recently released 123RF AI Search tool provides. This game-changing innovation will revolutionize every aspect of content marketing.
AI Search Technology Reimagined

One of the three main AI technologies that will revolutionize user experience is the AI-powered Search feature, which is the first important element of 123RF's AI-led approach. A new era in digital imagery will be heralded by greater AI capabilities that will make it easier to create images and do advanced editing, enhancements, and automation. This strategy direction attempts to make design more intelligent, quick, and user-friendly for everyone.
In addition, 123RF continues to be dedicated to the moral use of AI technologies, realizing the necessity of upholding transparency and trust while supplying innovative solutions that lead the industry. The ultimate objective is to give consumers the ability to quickly and accurately search and locate the appropriate material using simple AI-based tools.
Revolutionizing Visual Discovery
Are you sick of searching through mountains of useless pictures to discover the one that best suits your needs? This issue is resolved thanks to the new AI Search function. Once it gets inside your head and realizes what you are after, presto. You are given a list of pictures that hit the target. It's like you have a personal assistant who is always hyper-aware of your needs. 
Here are some of the things you can expect from this new way of searching:
1. You can leave the endless scrolling behind.
It is time to say goodbye to the days of creating the ideal short keyword search, ladies and gentlemen. The more time, the better using 123RF's AI Search function. You can enter lengthy material, such as a prompt, or even complete blog titles. This amazing program searches through its vast collection of photographs to find images that fit your story. It's almost as if this AI is able to read your mind by giving you the pictures you did not even realize you needed!
2. Discover concept-driven, eye-catching outcomes.
Get ready to be amazed! Your search terms are examined, comprehended, and enhanced when you use 123RF's AI Search tool rather than merely being taken at face value. Whether your thoughts are as ethereal as "innovation," "joy," or "creativity," this tool goes beyond words and gets to the core of them. However, the magic continues. This ground-breaking AI promises relevancy and stunning aesthetic appeal that will captivate you. Finding an image is just the first step; the next is to reveal a compelling visual narrative that will ignite your imagination.
3. Feel the excitement of immediate and accurate results.
Waiting has become so passé! Who has time to wait for outcomes in the fast-paced online world? The AI search tool from 123RF delivers astonishingly quick search results, much like a cheetah on a mission. It is fast and precise. Time is valuable. Therefore, let us not squander it on ineffective searches.
Unveiling Narratives through Visual Expression
Have you ever wished for a website that understands your preferences? or makes recommendations that align with your story, interests, and vision board? With the new AI feature from 123RF, your wish becomes their command. Prepare to be spoiled with individualized recommendations that perfectly suit your taste. In other words, let this tool unleash your inner creative genius.
Your trip of image discovery is about to get significantly better, thanks to all these interesting features being contained in one potent tool. With 123RF's AI search feature, you can say goodbye to the outdated, frustrating search method and welcome a fun, interactive, and intuitive storytelling experience. This new tool allows you to search using blog or article titles, not just keywords. This innovative technology will add exciting new creative possibilities to the content marketing world. 
Transforming Content Marketing with AI-Powered Search Technology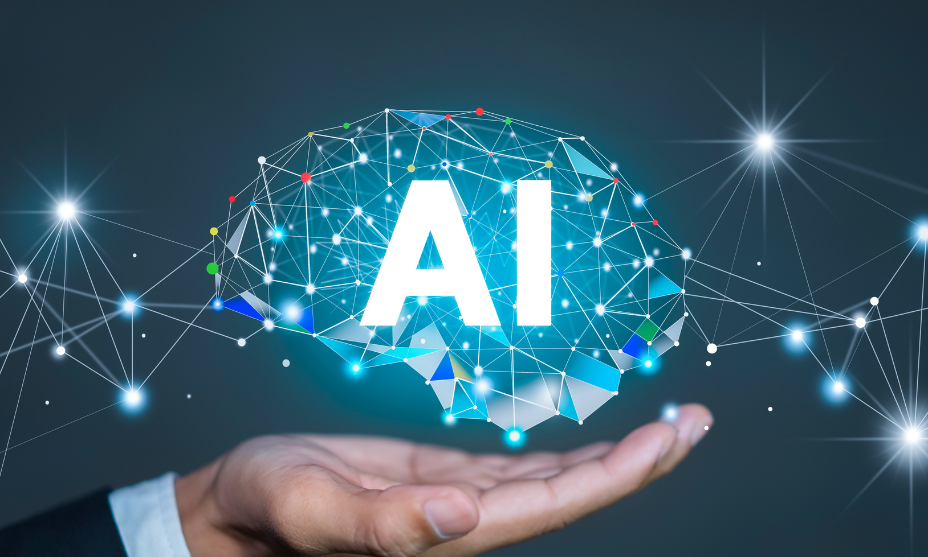 The new AI search function from 123RF is not simply an enhancement; it completely changes how we find and use digital information. Prepare for a fascinating exploration of quicker, more intelligent, and more enjoyable images. It is a brand-new journey, not just a new feature.
Looking Forward
What does the future hold for this fantastic search tool? We can only hypothesize because there are so many exciting options. With users spending less time trying to narrow down their searches and more time getting things done, 123RF is already observing increased search efficiency.
Additionally, search accuracy has grown, and as technology gains knowledge from people, it will only continue to improve. This solution may help many firms and markets reach a wider client base and experience robust business growth, which is incredibly exciting. From now on, finding the ideal photo does not require you to spend a lot of time searching through a large collection. The future of stock photo searches will bring with it a helpful amount of ease to any content creation. That, however, is only the beginning. It's likely that the best is yet to come!
Try out 123RF immediately if you want the best and most precise images when you search. The next generation of search technology will enable you to find the perfect images to go with your content while saving you time and money.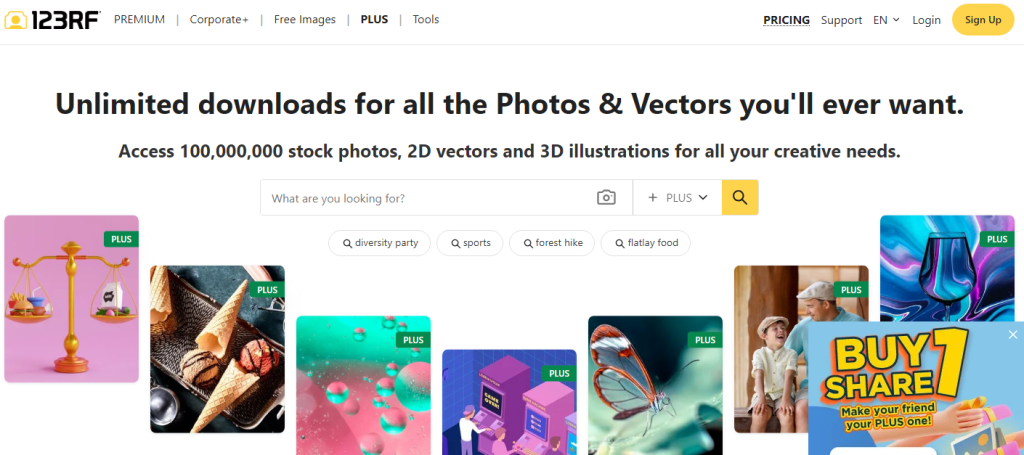 Check out 123RF PLUS for:
Unlimited downloads for all the Photos & Vectors you'll ever want.
Access 100,000,000 stock photos, 2D vectors, and 3D illustrations for all your creative needs.
Export in different dimensions.
Create videos in landscape, portrait, and square ​— whatever you need for your brand!