Finance
Achieve Financial Freedom: Join the Passive Income Path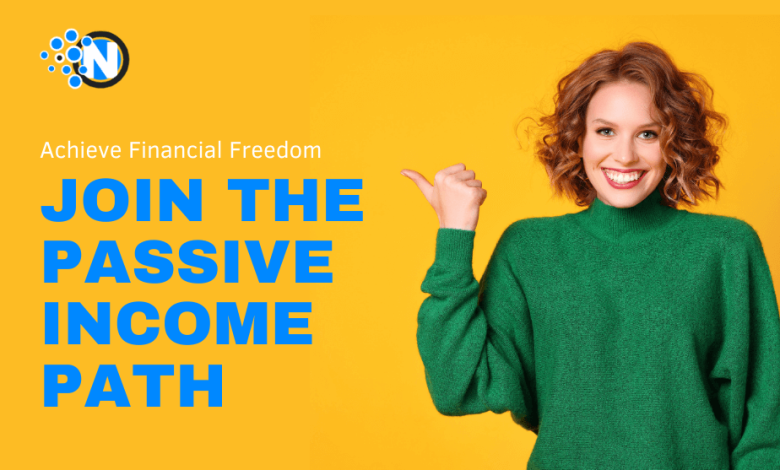 Passive income refers to a money stream that requires minimal ongoing effort and can generate steady long-term gains. According to the Internal Revenue Service (IRS), passive income can originate from two distinct avenues: rental properties or businesses that don't require active participation, including receiving royalties from books or earning stock dividends.
This income serves as a valuable avenue to generate additional funds, whether you're pursuing a side venture or seeking supplementary income each month. It becomes particularly valuable during periods of escalating inflation, unexpected unemployment, voluntary breaks from work, or the gradual erosion of purchasing power. In this short read, you'll learn about possible options you can tackle if you wish to join the passive income path.
Join Affiliate Programs
Affiliate marketing is a performance-driven marketing strategy that involves the collaboration of individuals or businesses referred to as affiliates or publishers. They promote products or services offered by external companies, thereby earning commissions for every successful referral or sale they facilitate. Affiliate marketers typically earn a commission based on a percentage of the product or a set amount for each successful sale they make. The commission rates can range anywhere from a few percent to even 50% or more of the product's price.
However, an affiliate marketer's earnings can vary depending on factors such as the affiliate program itself, the commission structure, the niche or industry, the marketing strategies employed, and the level of effort and expertise put into the marketing efforts. Quality of the audience and trust are also crucial for affiliate marketing success.
Also, an individual's number of followers or subscribers can significantly impact their success. For instance, micro-influencers, with 1,000 to 10,000 followers, can earn an average of $1,420 per month, while mega-influencers, with over 1 million followers, can make an average of $15,356 per month. Additionally, those with fewer than 1,000 followers may find it challenging to attract affiliate partnerships, while individuals with 50,000 or more followers have more opportunities for higher commissions.
Read Also: How FtrpirateKing Helps Generate Side Income from Home?
Participate in Online Paid Surveys
Paid online surveys involve interactive quizzes or questionnaires that aim to collect substantial information from participants on specific topics, thus helping various brands in multiple ways. Surveys play a vital role across industries, as businesses heavily rely on them to obtain accurate market trends and insights. When carefully designed and targeted at the right audience, surveys provide crucial data for product development, marketing optimization, brand enhancement, and more, leading to time and cost savings.
Since companies recognize the value of this information, they compensate participants for their input. Compensation is either in the form of cash, points, gift cards, cryptocurrencies, or something else.
You can join a legitimate platform such as Pawns.app to start making money with this passive income app they offer to participate in surveys. These platforms operate ethically, allowing individuals to contribute their opinions and receive compensation.
It is crucial to emphasize that engaging in a paid online survey should never require any form of payment. If a website or platform asks you to provide funds, it is undoubtedly a fraudulent scheme. Furthermore, a legitimate survey platform will furnish explicit information regarding its reward system and payment procedures. If this information is absent or the platform presents conflicting details, avoiding it is the best action.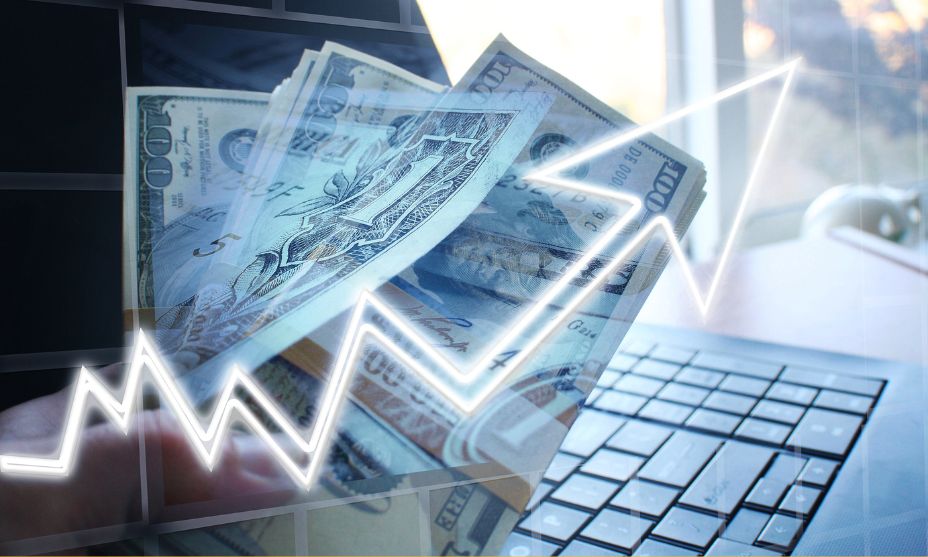 Share Your Internet
Did you know you can earn a small remuneration from selling your internet bandwidth for passive income? If you possess an unlimited data plan and recognize the substantial untapped potential of your internet bandwidth, you can transform it into a profitable venture.
The entire process starts by installing a specialized application on your mobile device or computer and ensuring its continuous operation in the background. This application acts as a conduit, allowing others to procure and employ your surplus bandwidth per their requirements. However, exercising caution is crucial when using unfamiliar platforms since entrusting an application with access to your device and data carries inherent risks. Therefore, it is imperative to abstain from installing apps whose creators and privacy practices remain unknown.
Nevertheless, diligent pursuit leads to discovering applications that prioritize and uphold your privacy, refraining from intrusive actions such as accessing your personal data, messages, contacts, or device storage. By skillfully navigating these intricacies, you can unleash the full potential of your untapped bandwidth while safeguarding your privacy and fostering a trustworthy digital environment.
When sharing your internet, the amount of money you can earn depends directly on the volume of traffic you share and the duration for which you keep the application running. In other words, the more data (in gigabytes) you contribute to the network and the longer you remain connected, the higher your potential earnings.
E-Books: Sharing Your Knowledge
If you have a passion for writing, consider self-publishing e-books as a source of passive income. Platforms like Amazon Kindle Direct Publishing (KDP) allow you to publish and sell your books to a global audience. By leveraging your expertise and writing skills, you can create valuable content that resonates with readers and generates passive income for years to come. You can use tools like ChatGPT and other AI writing assistants to write great eBooks for the topics or subjects you are expert in.
Create and Sell Online Courses
Creating and selling online courses can be a highly profitable passive income stream if you have specialized knowledge or expertise in a particular field. Platforms like Udemy and Coursera offer a vast audience and tools to effectively create and market your courses. Once the course is created, it can generate income for years, with minimal maintenance effort. However, you should promote your online courses on relevant platforms to grab attention of more learners and sell more courses.
Final Thoughts
Passive income represents an exciting opportunity to earn money with minimal effort and time investment. The potential for generating additional income exists, whether selling internet bandwidth, participating in paid online surveys, or exploring other passive income avenues. It is essential, however, to thoroughly research and choose reputable platforms that prioritize privacy, security, and fair compensation. By leveraging passive income opportunities wisely, individuals can diversify their income streams and achieve greater financial stability and freedom.