Internet
5 Ways You Can Absolutely Make Money Online from Home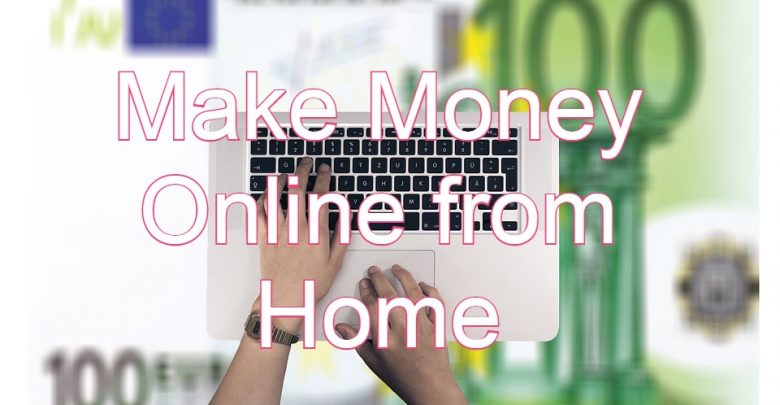 Whether you want to make some quick cash or looking to make more maintainable money making results, there is plenty of ways you can make money online from home. For many folks, making money online would be a dream come true. If they find a way to earn some passive income with a monetized website, they could quit a day job to fully concentrate on entrepreneurship and take better control of work and personal life balance.
If you are seeking to boost your earning but not sure where to start, then here we have several most realistic ways you can consider to make money on the internet.
1- Blogging
Blogging is one of the best and most flexible jobs that comes with limitless earning potential. It is always on the top of passive income ideas because there are a lot of ways you can do blogging for money. When a blog is successfully monetized with an ads platform like Google AdSense, it brings handsome income on a monthly basis when more people start reading your articles. Moreover, you can also add affiliate product links in your content to make more money by selling products online on your blog.
2- Online Guide or Expert
If you are passionate about things like automotive, cooking, technology and so on, you can provide people with online guides and tricks to help them in different walks of life. There are many ways to become an online guide or expert and starting a YouTube channel is one of them. You can provide people with useful information and video tutorials related to different things like how to choose the best family car, how to make a delicious birthday cake or how to clean the home properly etc. You can also monetize your YouTube channel with Google AdSense to increase your monthly income. No matter what your areas of skills and expertise are, you can make money online from home by becoming an online guide or expert.
3- Affiliate Marketing
Whether you are managing a website or blog, affiliate marketing could be a great idea for you to boost your incomes as it is one of the best passive income ideas. In this process, you sign up with an affiliate program and then add their products or services on your website or blog content with an intention to sell those products for an agreed sum of money upon every successful sale. In this age of social media, most of the people are also doing affiliate marketing by using different social media platforms like Instagram. There is no need for a blog or website if you have a huge following on social media account as you can share product links in your profile to persuade your followers for purchases. However, you should be promoting useful and relevant products or services to your followers in order to convert them into buyers.
4- Online Surveys
There are many survey websites over the web that pays you a handsome amount of money or rewards when you successfully complete a survey online. However, there are lots of chances for scams in this industry, so be sure to sign up with a reliable company and also avoid sharing confidential and personal information with them. Survey companies asking for upfront subscription fees are more likely to be fake. Do some research to find out legitimate survey companies online and start making money online right from your home as they can pay you up to $100, gift cards and other online rewards.
5- Become a Freelance Content Writer, Editor, or Proofreader
If you are passionate about different things and can write a lot about them, you should become a content writer as good writing is always in demand especially in the digital marketing landscape. There are several freelancing platforms and websites where you can create a profile to get some content writing jobs to make a good amount of money every month. Not only this, but you can also search for similar jobs like editor and proofreader to increase your monthly incomes. Content writing is a flexible job as you can do it from everywhere like from your bedroom, café, even while on the go. However, you must build and polish skills that make a great content writer.