Business
Why Is Consistency Important in Customer Service? Top Reasons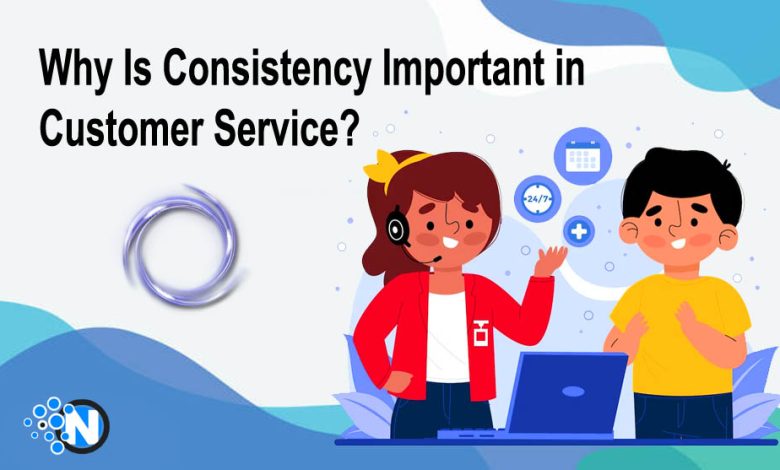 Consistency is important in customer service to make your business successful in this highly competitive landscape. By ensuring users that you are willing to reply to them to solve their queries, you can build up credibility and trust in them. Regardless of the touchpoints of interactions, you must provide the required support to simplify their journey with your brand. It contributes greatly to customer satisfaction, loyalty, and brand reputation. Moreover, it is crucial to maintain consistent behavior on every platform. Otherwise, you won't get the desired outcomes. We have developed this guide to help understand the importance of consistency.
What is Consistency?
Consistency, with reference to customer service, refers to providing the same and high-quality experience across all the touchpoints. Thus, it helps you maintain consistent standards, communication, and behavior, ensuring users get the same guidance and information. Thus, they will consider you more authentic and become biased toward leveraging your products. In this way, you can get ahead of the competition and build a brand's reputation simultaneously. Whether the clients contact you in person, online, or through other channels, you must have the same behavior and attitude when dealing with them. It will engage your potential audience to receive customer service of an advanced level every time they engage with your company.
Importance of Consistency in Customer Service
In the under-section, we have elaborated on some critical points, highlighting the importance of consistency in customer service.
1 – Building Trust and Reliability
Consistency builds trust and reliability between you and your customers. When you can provide the same support and service quality to your potential audience every time they come in contact with you, they start relying on you to meet their needs consistently. It establishes a sense of trust a company can deliver on its premises. Hence, it strengthens the relationship between the customer and the brand. Trust is the main factor in bringing loyalty to the customers, and consistency empowers you to bring it in yourself.
2 – Uniform Customer Experience
Consistency ensures that customers receive a uniform experience on all the platforms they contact with you. Whether they reach you in physical stores or online, you must deliver the same responses and tone to answer their queries. When you provide the same service level and make your audience feel valued and respected, they will ultimately have positive thoughts about your brand, helping you get over your competitors in no time.
3 – Positive Perception of Brand Values
Consistency focuses on how a brand delivers its values to customers to engage them more perfectly. Continuously upholding your standards in this fast-paced world can make your audience believe your brand is genuine and authentic. On the other hand, inconsistencies in your values or in customer service confuse your clients. This unclear image stops building trust between the two parties, leading to scepticism and eroding your brand's credibility. Therefore, maintaining consistency is critical to align the brand's messaging with its actual behavior.
4 – Employee Performance and Satisfaction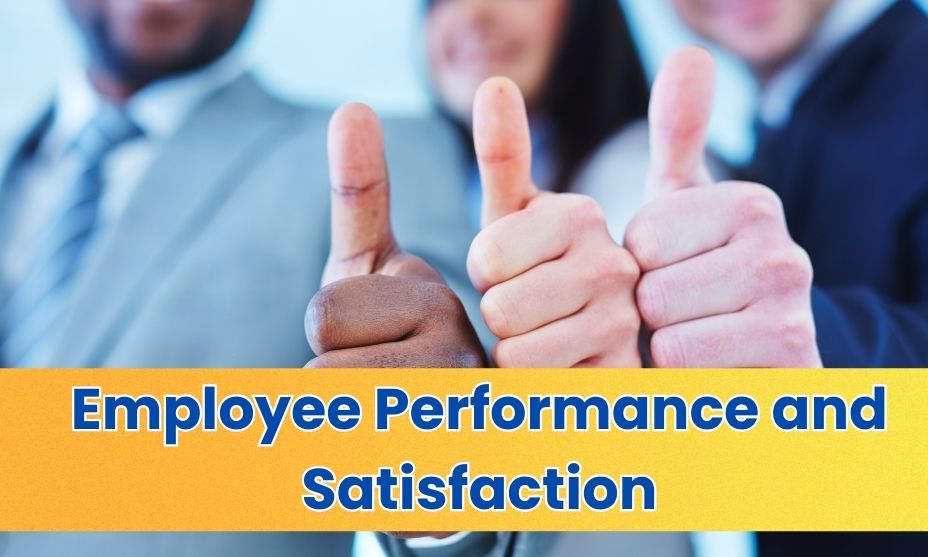 Determining employee performance is critical, especially when you are at the peak level of the market. A slight mistake could be the reason for big trouble. Therefore, you must be careful regarding this factor. Checking the consistency can indicate you about the performance of your workers. If you find the same level of performance, you can ensure the same kind of customer service to your clients. Otherwise, you have to follow some effective tactics and strategies to maintain the consistent behavior of your staff members.
5 – Efficiency and Problem Resolution
Consistency generally smoothens several internal processes. Thus, you can bring efficiency to your routine tasks, accomplishing them rapidly. By maintaining consistency in the essential procedures, employees can have insights into tackling common issues and addressing them rapidly, influencing the client in a positive direction. Hence, the time to troubleshoot the problem is reduced greatly, helping you to improve the speed and effectiveness of your customer support system. Ultimately, it leads to improved customer satisfaction and highlights the brand's commitment to fulfilling customers' needs.
6 – Mitigating Customer Frustration
Inconsistency is the possible cause of customers' frustration. If a client is getting a top-level support service in one interaction and nothing in the next, he will surely be doubtful about your performance and credibility metrics. Such inconsistencies leave customers feeling invalid and unimportant. Consequently, they will avoid reaching you in the near future, causing a great loss to your sales and profit. Also, they may leave negative feedback regarding your company, causing an ultimate decline in the customer base.
7 – Differentiation in the Market
We described previously that there has been an incredible rise in the marketing competition in recent years. So, it is almost impossible for companies to hold the first position without providing exceptional customer service to their audience. By resonating with their requirements and solving their queries in the best possible manner, you can differentiate yourself from your competitors, pushing yourself up in this competitive landscape and delivering a reliable and predictable experience.
8 – Long-Term Customer Loyalty
Delivering the same support to your customers makes them feel secure about your brand. Thus, they trust you more than your competitors. As a result, they will reach you repeatedly to purchase the products or leverage the required services, no matter how many brands are in the market. In this way, you can enjoy long-term benefits in terms of sales and revenue. This long-term customer loyalty also helps you scale your business to a global level, improving clients' base and revenue.
Final Verdict
The dynamic business landscape is evolving swiftly, making it challenging to meet customer preferences. However, you must be patient and work strategically to deal with your clients in a better fashion to understand their needs and requirements. Maintaining consistency across all touchpoints can build trust with the clients, empowering them to share their ideas with you. Hence, by working on them, you can dominate the market proactively, registering yourself as the master. Above all, consistency builds stronger connections with potential audiences, ensuring long-term benefits.